NEBRASKA CITY – Opera Omaha is producing an an original poem, "To: Happiness" written by Nebraska City third grader Connor Callen.
His poetic entry in the Opera Omaha Poetry and Music Project got its start when elementary music teacher Meri Meredith started an after school club for writers.
Meredith: "We had been doing poetry in class because we couldn't sing, so we were doing raps in class… Then I got the offer from Opera Omaha."
She said it was a difficult start, however, because after only two sessions, the club was put on hold due to the coronavirus pandemic.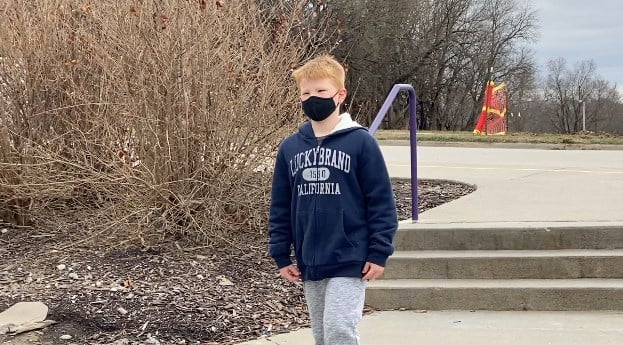 Meredith: "During that time I sent home links for the kids that were involved so if they had access with their parents they could continue to look at – I had set up examples for them, this is an example of this emotion, so they had the opportunity, if they had the ability with their parents to keep working on it.
"… He came back with one that was almost finished, which ended up being the wining one."
Callen, the youngest to have his work chosen this year, said his teacher suggested the theme emotions and he decided on the idea of writing a letter to happiness.
In a Zoom call, Callen got to hear what Composers Matt Browne and Frances Pollock came up with in setting his poem to music.
The completed works will be performed by Opera Omaha's Holland Community Opera Fellows in a virtual concert in May.
Meredith: "I probably didn't let myself think who would get it and who might not, but I knew this poem for a third grader was pretty insightful, even though it's short and simple, that's kind of what give it its beauty."