NEBRASKA CITY – Representatives of the Cargill Protein plant at Nebraska City updated the city council Monday on a lingering odor problem that has been linked to the aggressive use of sanitizers last spring to protect workers from the coronavirus.
Plant Manager Victor Mecksroth said the use or combination of certain sanitizers can be detrimental to desirable biology in a water treatment system. He said Cargill began making corrections right away when it learned the outdoor lagoons were not working properly.
Mecksroth: "Anaerobic systems in particular are no quick fix because they are naturally occurring processes that are significantly impacted by numerous variables. We've been working through the winter months, when cold temperatures made the work even more difficult. I hope you understand that Cargill is taking numerous actions to address odor.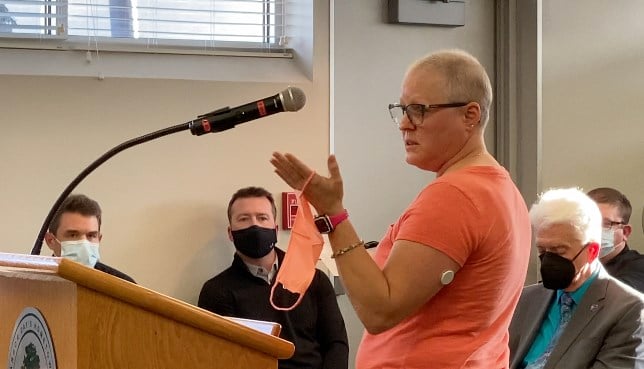 "We are taking your comments seriously and we are working to restore balance in the system. The good news is, the work is paying off. We have evidence that our system is on the road to recovery and we are grateful for the partnership we've had at the state and local level."
He said Cargill is installing additional equipment this summer and is considering a permanent clarifier.
 Mecksroth: "It's also important to know we are considering additional long-term treatment options to minimize the risk of similar events in the future."
Shelly Stuhr of Nebraska City was joined by several neighbors who urged Cargill for lasting solutions.
Stuhr: "We want a permanent solution. Nine months is not good enough. I don't want to have to spend my time coming back here and asking the city council to reach out to you guys… I just ask you, very much from the bottom of my heart, that you make this a permanent fix.
If you love Nebraska City as much as we do, then you guys are going to make Nebraska City Cargill better than what has been advertised around the world."
The Cargill plant was established in Nebraska City in 1996 with 195,000 square feet of construction space.   Mecksroth said he works alongside 700 other fulltime employees to produce value added meat products.