A red flag warning has been issued for all of western and north central Nebraska for Tuesday afternoon and early evening. (1:00 PM to 8:00 PM CDT)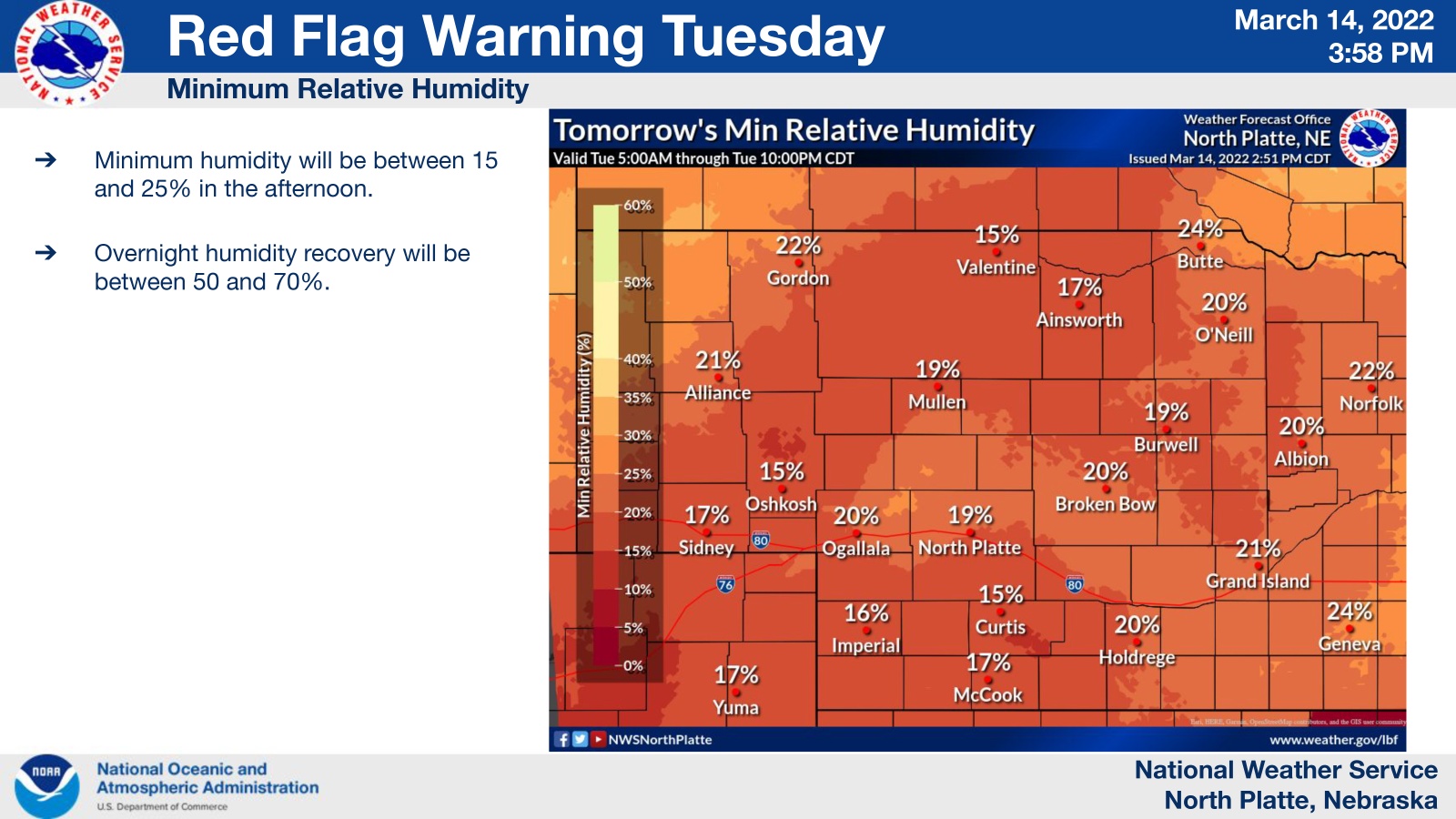 A red flag warning is utilized to alert people to an ongoing or expected critical fire weather pattern. Critical fire conditions are either occurring now, or will shortly. Be extremely careful with open flames.
Minimum humidity will be between 15 and 25% in the afternoon. Overnight humidity recovery will be between 50 and 70%. Southwest winds 15 to 25 mph, gusting up to 35 mph. The greatest wind gusts will occur in the afternoon.