BROKEN BOW – Though Labor Day Weekend is billed as a period of rest, its greatest irony is that there is almost too much to do around Broken Bow and beyond.
Of course, the traditions of the Kite Flight in Callaway and the Arcadia Fall Festival will be flying through all three days, but there are plenty of other offerings to help residents celebrate their hard work.
On Saturday, September 3, the Fox Theater will be celebrating National Cinema Day with $3 admission all day, for all movies; included in that list will be the extended re-release of Spider-Man: No Way Home, Mack & Rita, and for those kite fliers looking for a bit more aerial punch: Top Gun: Maverick.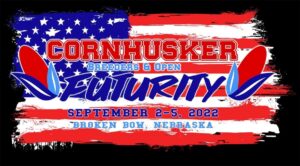 The Custer County Fairgrounds will play host to the 2022 Cornhusker Futurity from Friday, September 2 through Labor Day, September 5. The event promises an entire weekend of barrel racing, with prize money topping $37,000 and well over 50 competitors.