SYRACUSE – The 2021 4-H market lamb show started in Otoe County like it never had before with intensity, hugs, bleating and even the help of a pit bull puppy.
Otoe County Extension Assistant Erin Steinhoff explained the new class of showmanship.
Steinhoff: "It is a class for special needs youth. They are paired up with a buddy and them and that buddy work throughout the summer with a lamb. They learn about showmanship skills, ag literacy and they learn how to take care of and exhibit a lamb at the fair."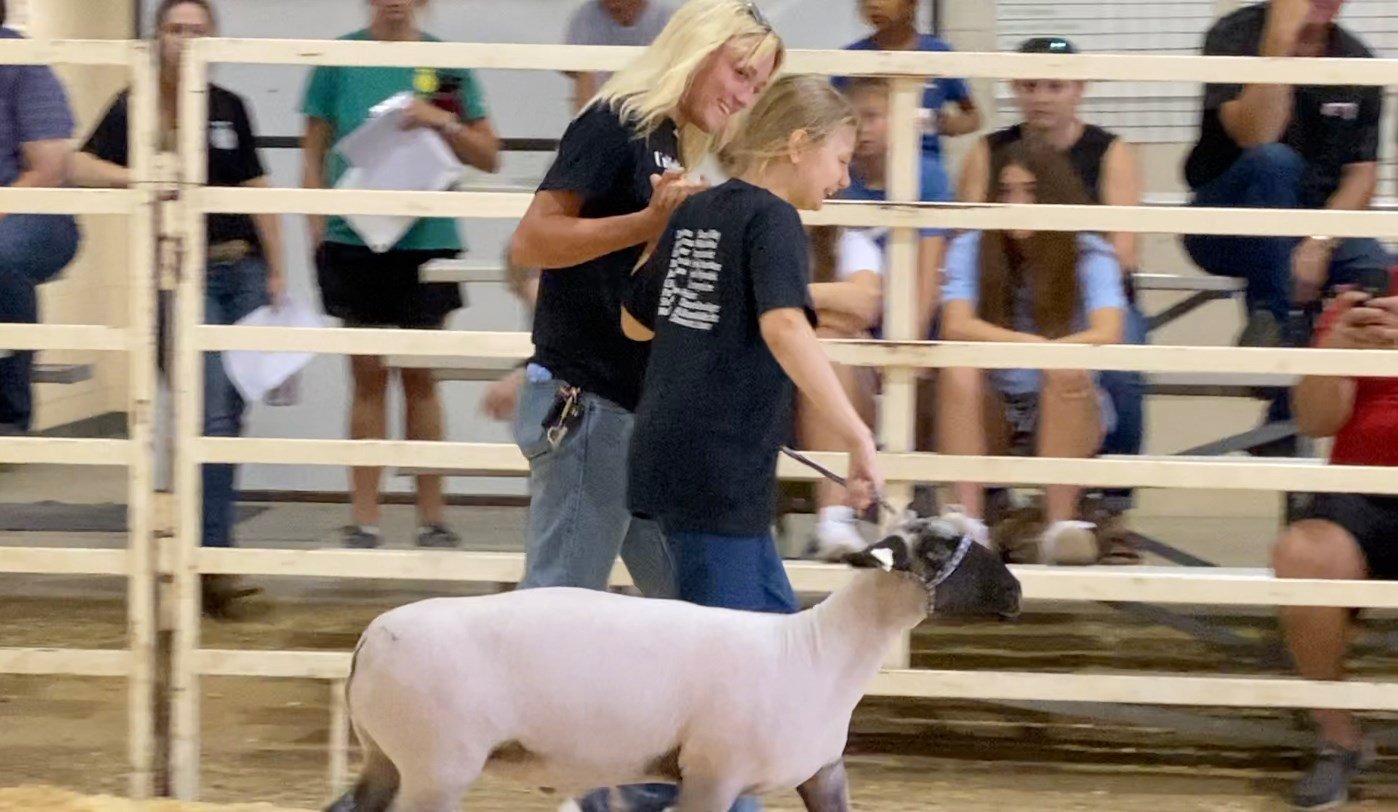 For Allison Walbrecht the idea of helping disabled kids experience animals and the show ring started when she was 15 years old.
Walbrecht: "Watching it today was definitely, definitely one of the most amazing things. You were able to see all the hard work all those kids put in. It was beyond all my expectations. They rocked it. They knew what they were doing and that really showed today."
Forming the club in Lincoln, she asked for volunteers to be a buddy even if they had no experience with kids with disabilities or with a lamb.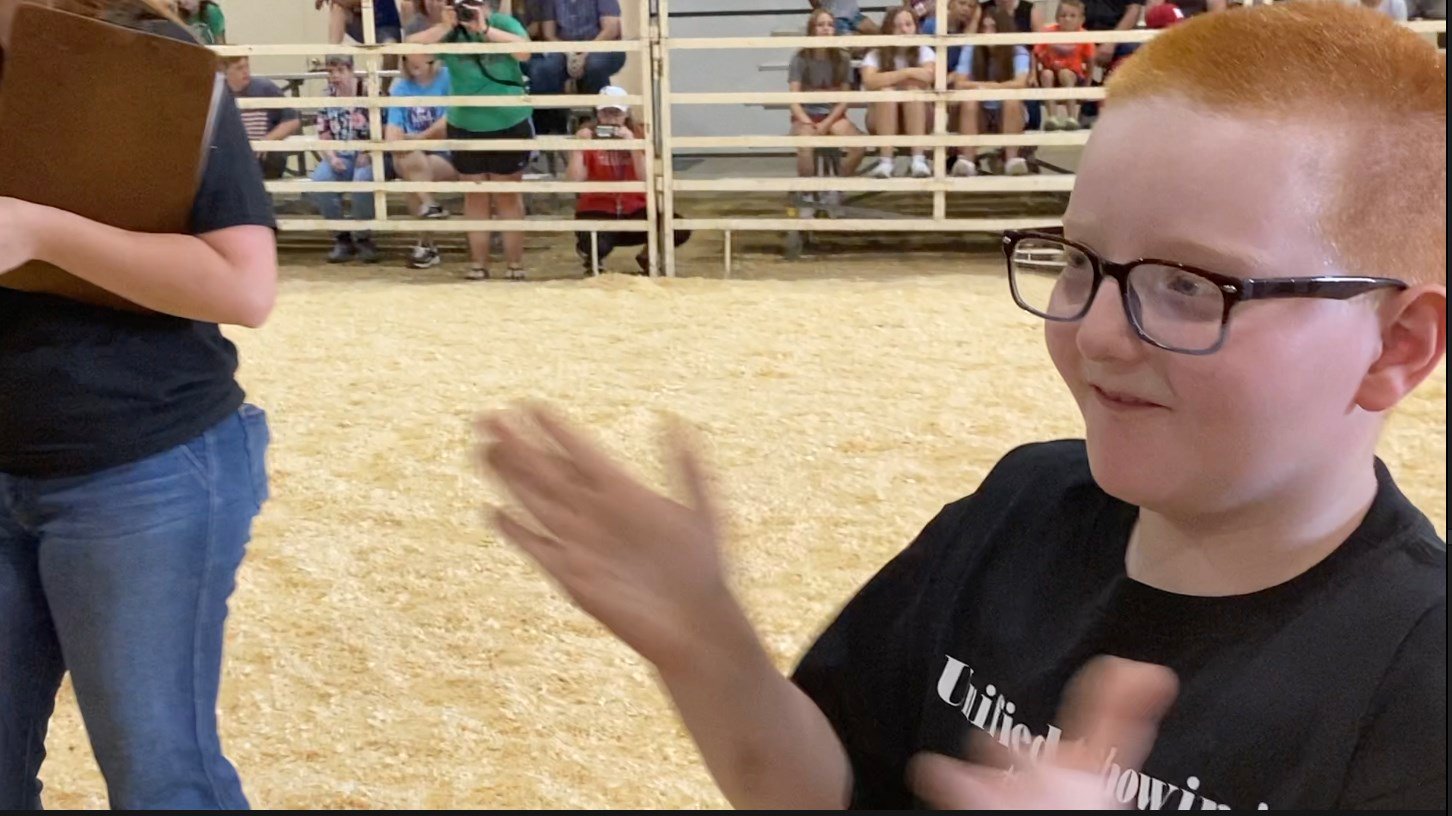 Walbrecht: "If you have a good heart and you're willing to put in the work and stick it out through the hard days, we said we would love to have you and they are all high school kids."
Nikki Dirks was among the first to volunteer and got some help from her sister and a registered pit bull companion when the 4-Her Matthew was unsettled by entering the show ring.
Dirks: "He doesn't do well with super loud noises, but having the dog here ended up being a really big blessing by accident." Her sister: "He kind of latched right on to it."
Walbrecht: "Having a dog there really kept him calm. It was something interesting. You know, he has seen his lamb for how many months and he knew what to do, but the dog was new. The dog was something he could play with. He definitely loved the dog and was glad it was there."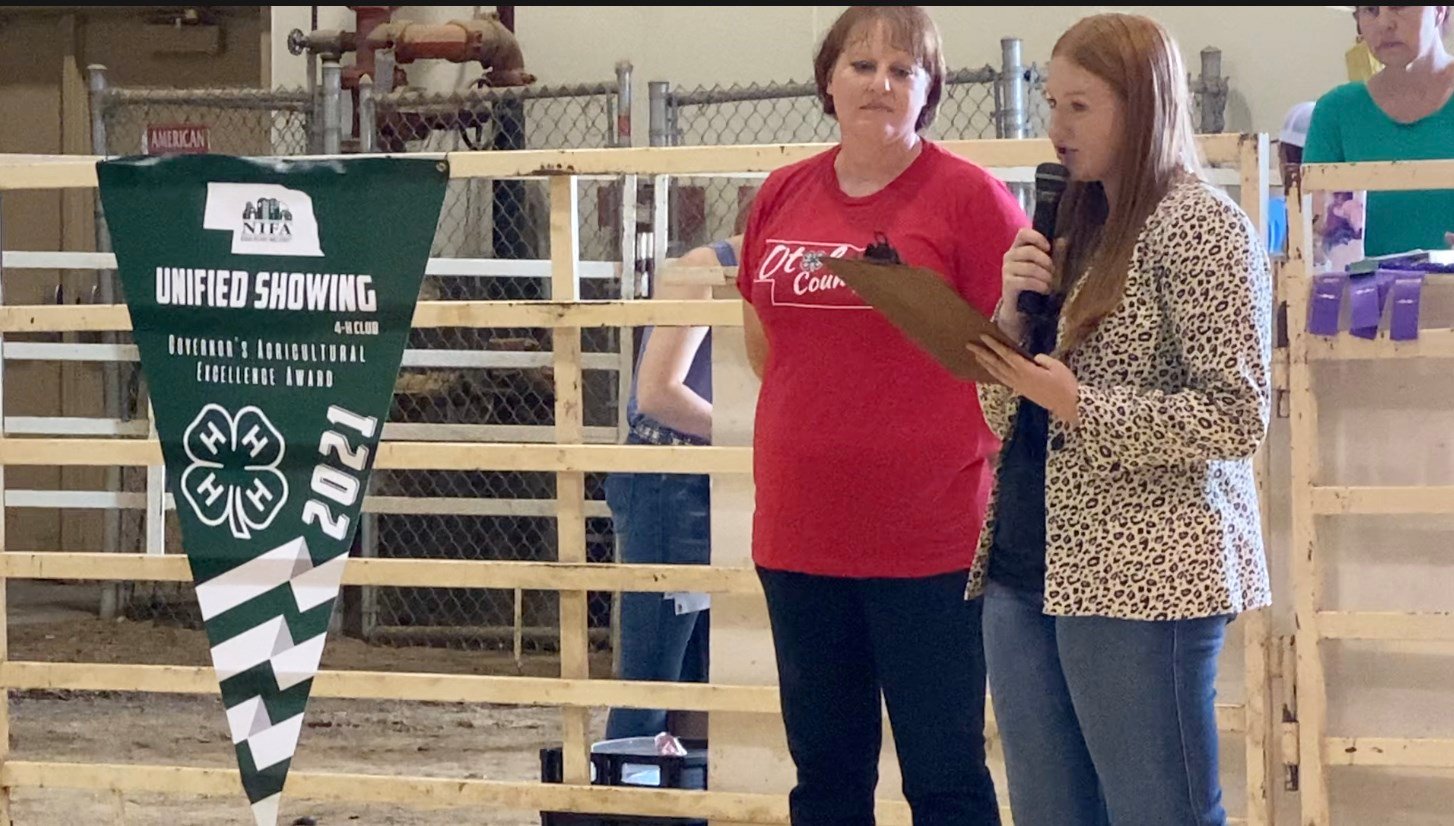 Dirks talked about her partner in the ring, Olivia.
Dirks: "I was just so proud of her. She was able to stay so strong even though she's not always the strongest kid. She really controlled the lamb well."
Walbrecht said the program touched emotions.
Walbrecht: "I always told my grandfather, before he passed away, that someday I was going to show for him. Today, I think I did more than just the cattle. I definitely … I hope I made him proud today."
Steinhoff said she hopes the Unified Showing program grows in Otoe County and across the state.