AUBURN – Auburn businesswomen Ruth Heywood and Holly Siske asked the city council Monday for help dealing with increased traffic of freight trucks at the downtown intersection of highways 136 and 75.
Heywood, who opened Gallery 75 in 2016, said truck drivers discovered the Highway 75 route when Interstate 29 was closed due to flooding and many continue to use it.
Heywood: "I know we've gained more truck traffic, especially from the flood of 2019, and forward and it seems like we continue to gain more traffic with other construction on outskirt highways."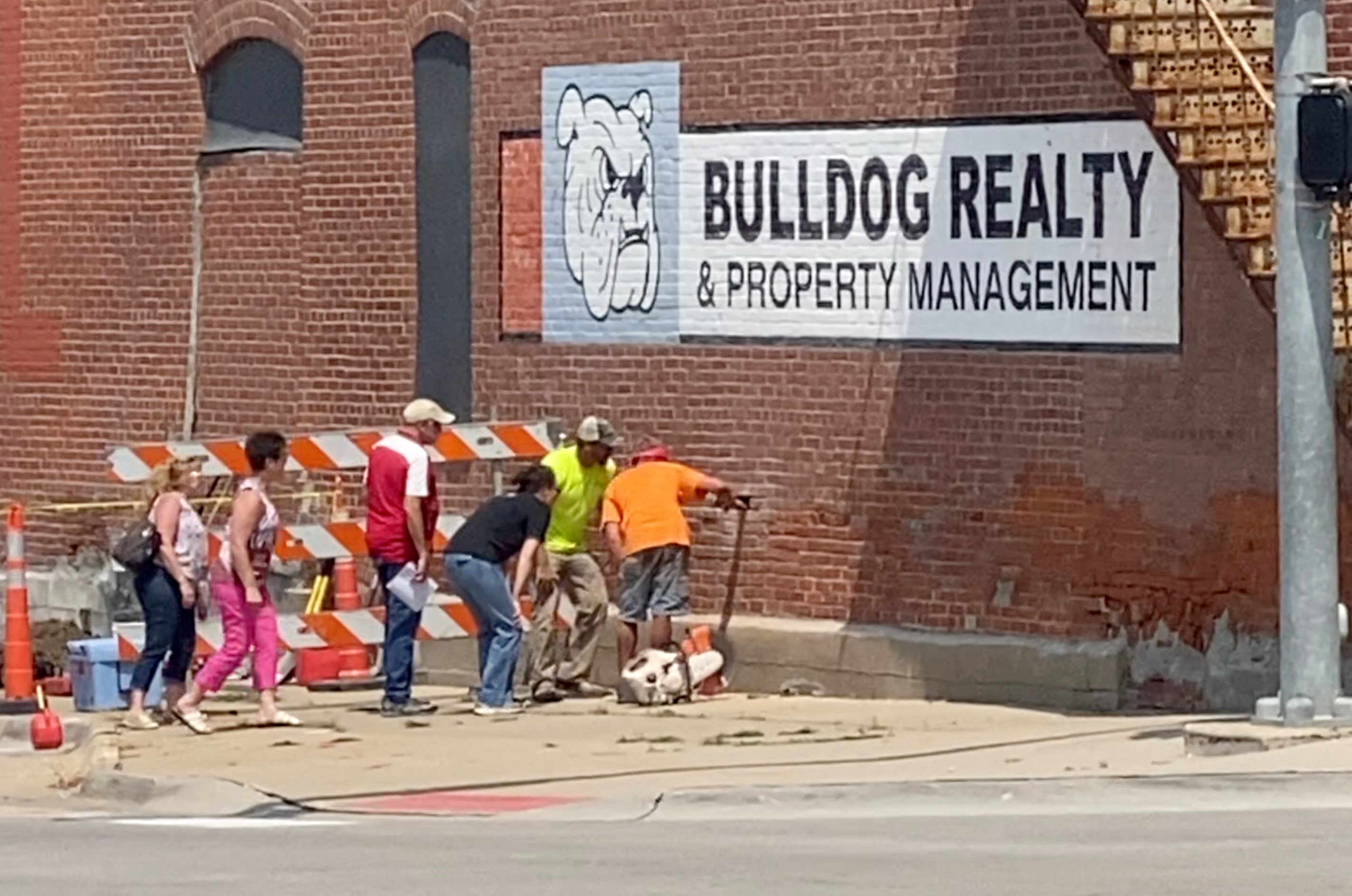 Auburn has marked truck routes for semi-trailers turning east on Highway 136. It is intended to avoid long trucks running over curbs at the narrow intersection of highways 75 and 136.
Heywood said turning trucks going over the curbs is part of the concern.
Heywood: "I think one of the longterm problems that we're currently seeing, it's beating down the roads to where it is impacting the structures."
She said speed and trucks going straight through are also degrading the commercial district.
Heywood: "It seems like they don't slow down. They just barrel right through town. I mean, many people say they seem them running the red light. They don't stop. They don't slow down."
Councilman Chris Erickson said Nebraska's expressway system will end at Auburn.
Erickson: "It's not going any further south. And that's a 25-year plan. By the time they get to Auburn, it's going to be 25 years down the road. There's no plan to build a bypass right now. Even getting four-lane to Auburn, it's going to be at least 25 years down the road."
Siske said she has consulted a structural engineer hoping to avoid a crumbling of a streetside wall.
 Siske: "Some of it, not all of it, but some of it has to do with the truck traffic. When I sit there in the building, you know, they go passing by and you can feel the vibration. You can hear the windows rattle."
Councilwoman Katy Billings said there may be enforcement issues regarding the truck route and stoplight.