LINCOLN – The Nebraska Department of Transportation is offering gameday traffic tips for Memorial Stadium in Lincoln.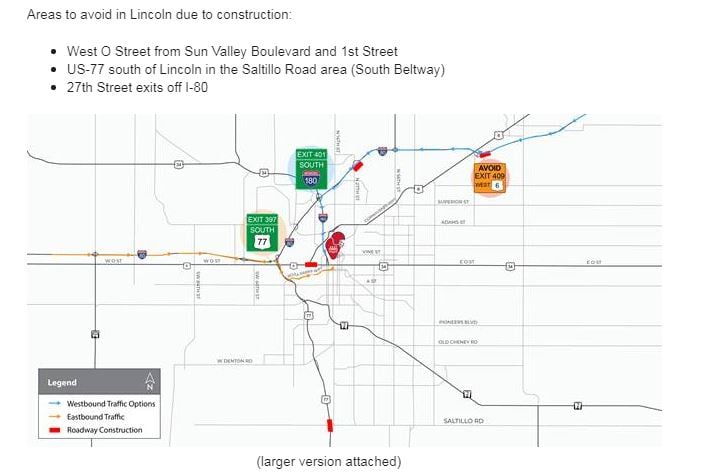 Traffic is expected to increase by 30 percent or more on Interstate 80 and several construction projects are underway on traditional routes.
Drivers should avoid Exit 409 both before and after the game. After the game, Exit 409 between Lincoln and
Waverly may be closed due to safety concerns as heavy interstate traffic builds. This may significantly increase
traffic on US-6 and cause slowdowns. Leaving downtown Lincoln immediately after the game can put you in heavy
traffic. Spending some extra time in Lincoln may allow traffic to clear.