SYRACUSE – Syracuse swimmers returned to the pool in luxury following a grand opening ceremony Monday for the new bathhouse.
The bathhouse project got its start in 2018 when Jamy Prokopec, a registered nurse and mother of three, volunteered to fill a need due to a shortage of lifeguards.
Prokopec: "I had never been a lifeguard before in my life … and I just felt we needed a new bathhouse. We had a new pool and we were experiencing problems with the bathhouse."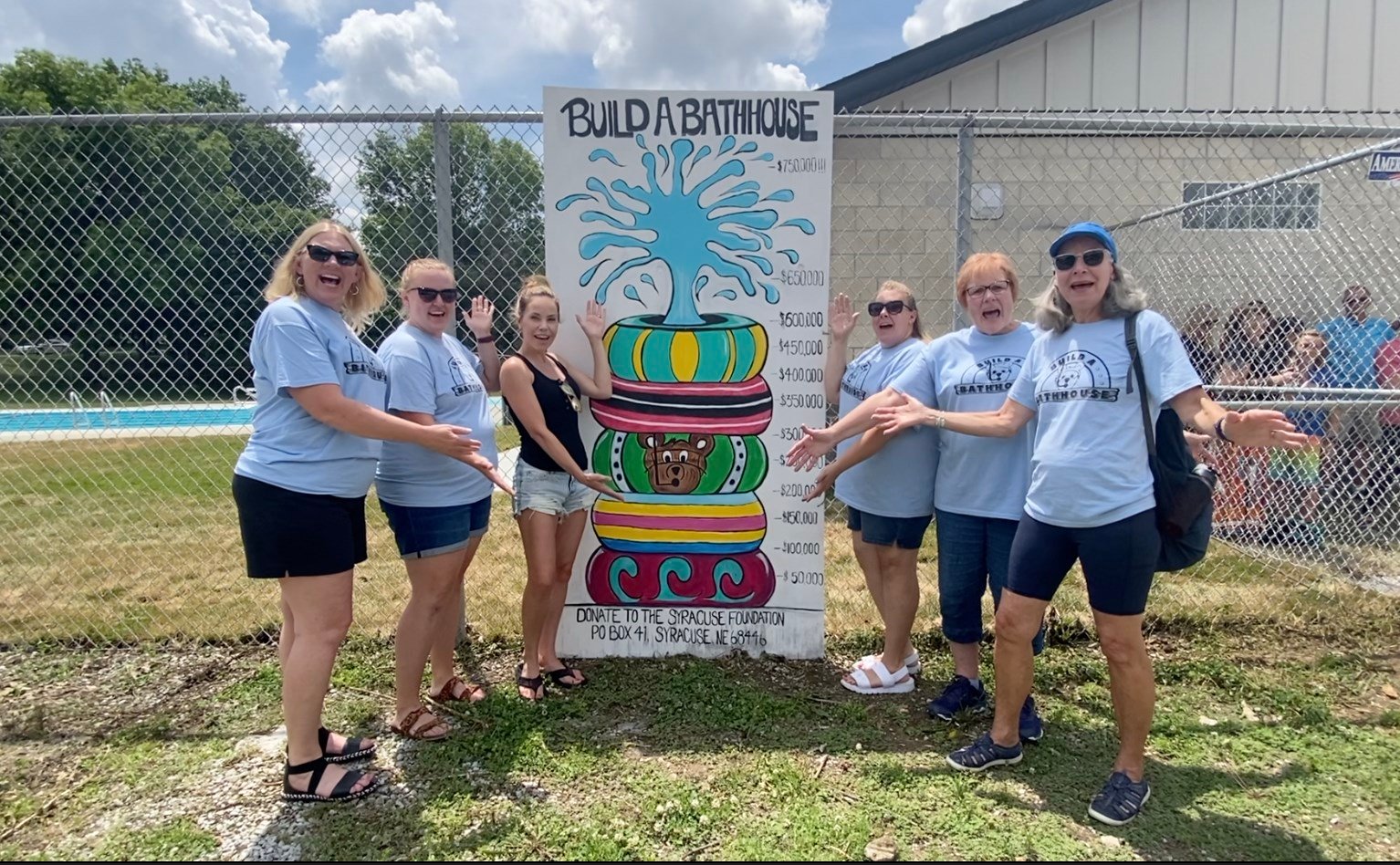 The community hosted numerous fundraisers, including a chili cookoff that raised $571, a 5K, co-ed kickball tournament and silent auction.
Prokopek: "Any little donation, big donation. We had people from other states who had worked at the pool as lifeguards send in $35, send in $100. I mean it was so many people who had experienced Syracuse and our pool and knew how big this pool is to our community. Everybody just came together and we did it."
The city paid $75,000 for a planning study and the committee received a $10,000 matching grant from Nebraska Department of Game and Parks. In the grand finale, the committee presented the city with a $225,000 check to get construction underway.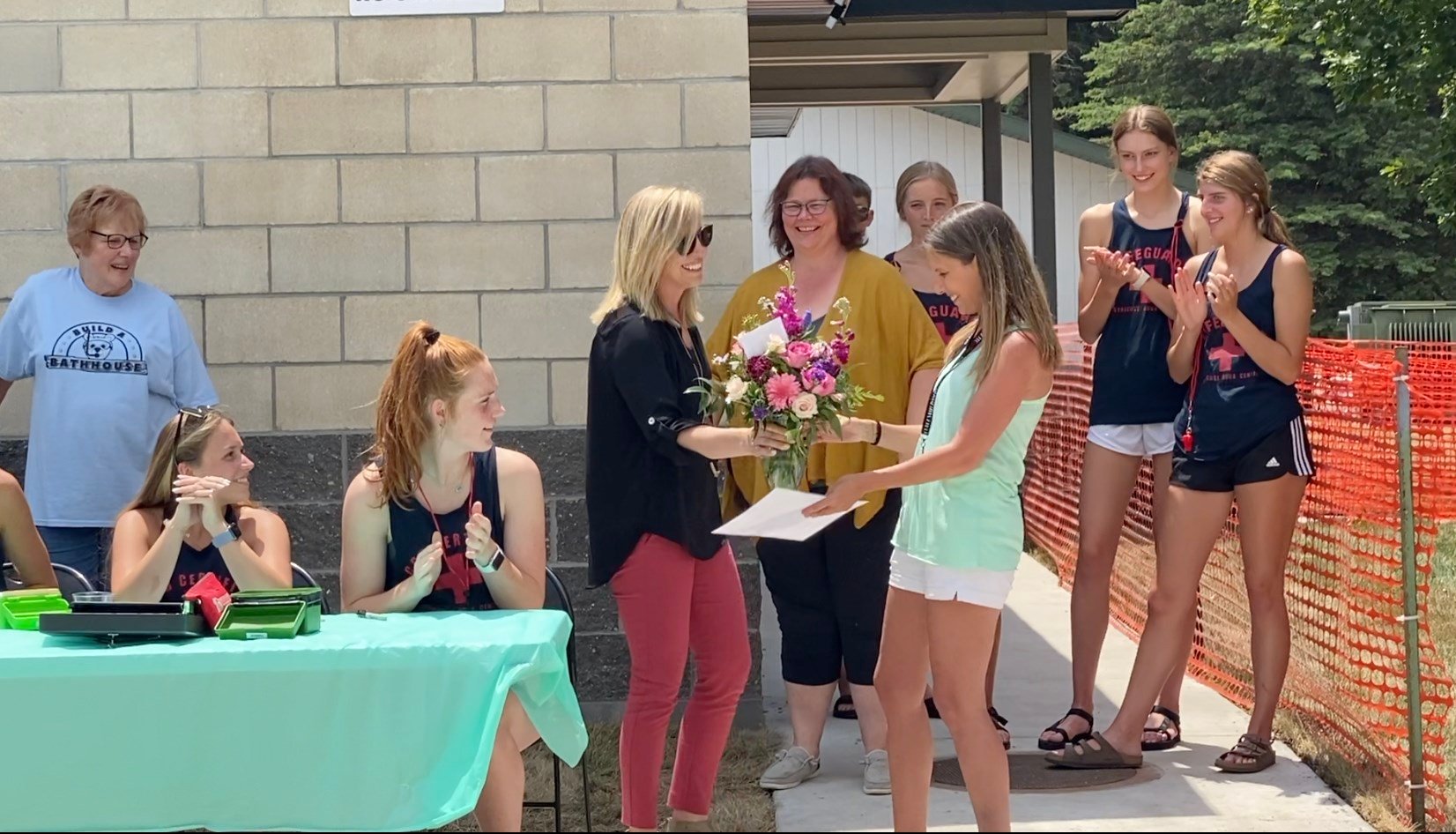 Prokopek: "I am so impressed. I walked through and cried because it's just something this community has needed for so long. This community deserves it and we all came together and got it done."
The Syracuse Aqua Center was not opened during the pandemic of 2020 and opened the first time this year on Monday.