FALLS CITY – Drug enforcement has a made a major dent in methamphetamine distribution in Falls City, where Sheriff Rick Hardesty says those responsible for the majority of meth distribution within the city for the past six months are behind bars.
Daniel Lock, 33, and Taylor Zimmerling, 25, were arrested in June after a search of their Burbank apartment yielded 54 grams of meth. They were arrested again on Friday.
Deputy Richardson County Attorney Samantha Scheitel filed charges of possession of more than 28 grams after 54 grams were found in June, but deputy Zach Ractliffe said the sheriff's office investigation did not stop there.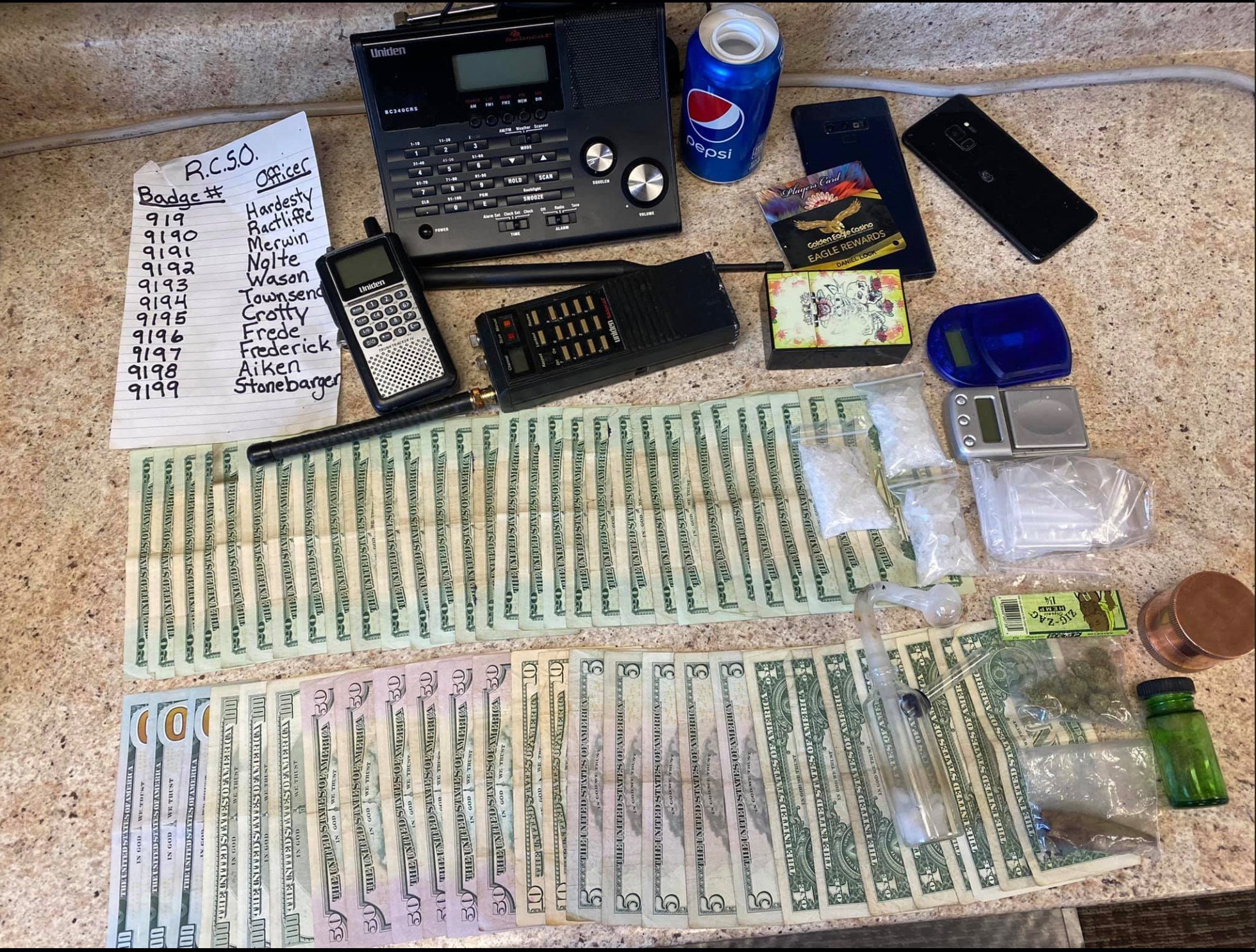 Ractliffe: "We continued the investigation and we came to a conclusion about the suspected amount of drugs distributed by those two suspects over a six-month period."
A sheriff's office Facebook post says Lock and Zimmerling are suspected of distributing over 434 grams of meth in the first six months of 2021.
Ractliffe: "We were able to confirm that they distributed just under a pound of methamphetamine in Falls City and surrounding area in the last six months."
The June search of their apartment, which is near the North Elementary School, followed a series of controlled buys conducted by the sheriff's office. Sheriff Hardesty said the names of Lock and Zimmerling came up often.
Ractliffe said he believes the Falls City couple had a profit motive for distributing meth.
Ractliffe: "Often times, you know, drug dealers, especially low level, are also users. So, often times, in the lower level they will sell those drugs, whether it be cocaine or meth or marijuana, to supply their habit.  Then you start moving up the chain to people who are moving larger quantities that may not be using that drug, but, at that point they are starting to make actual money. And, during this investigation, we did see some cash."
Ractliffe said there is momentum going forward for drug enforcement in Richardson County.
Ractliffe: "At this point we just have to keep our foot on the gas pedal. We've arrested numerous people for possession of drugs and distribution of drugs. Fortunately, when you start doing that and getting that to taper back, you start to see a decline specifically in thefts and burglaries."
He said the sheriff's office may not be able to eradicate illegal drug use, but hopefully can make Richardson County a better place to live for its citizens.
 Under Nebraska law, the conviction of a 1B felony carries a minimum sentence of 20 years and a maximum of life imprisonment.