SYRACUSE –  A quilt made of fire department T-shirts from across America was the final item to sell Sunday at the Fass Family Benefit and then it sold again, and again.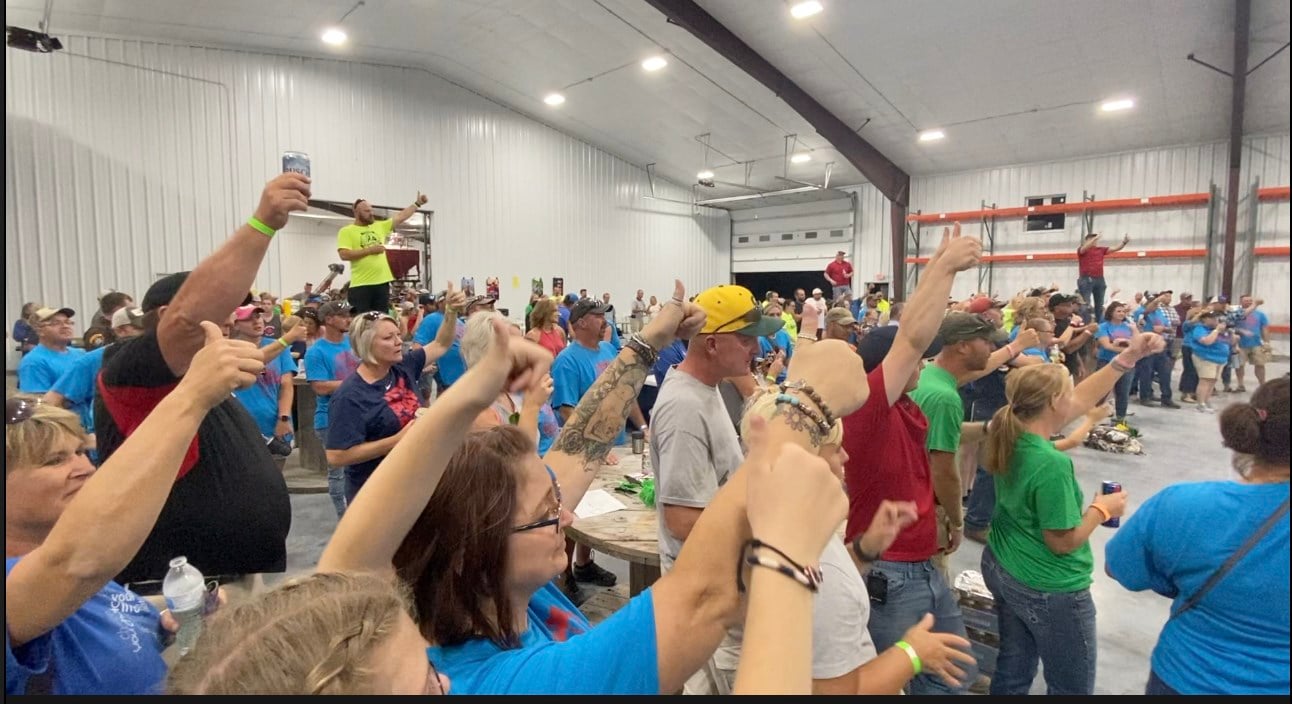 Carlie Antes: "Donate it back" and he said we're going to sell it again."
In a night where a bench made by Eric Fass' son Braxton brought $5,000 and the Syracuse Fire Department bid $7,800 for a burnt wood flag that went to their wounded fire chief, the quilt was only a fraction of the total dollars, but a symbol of a national outpouring of support.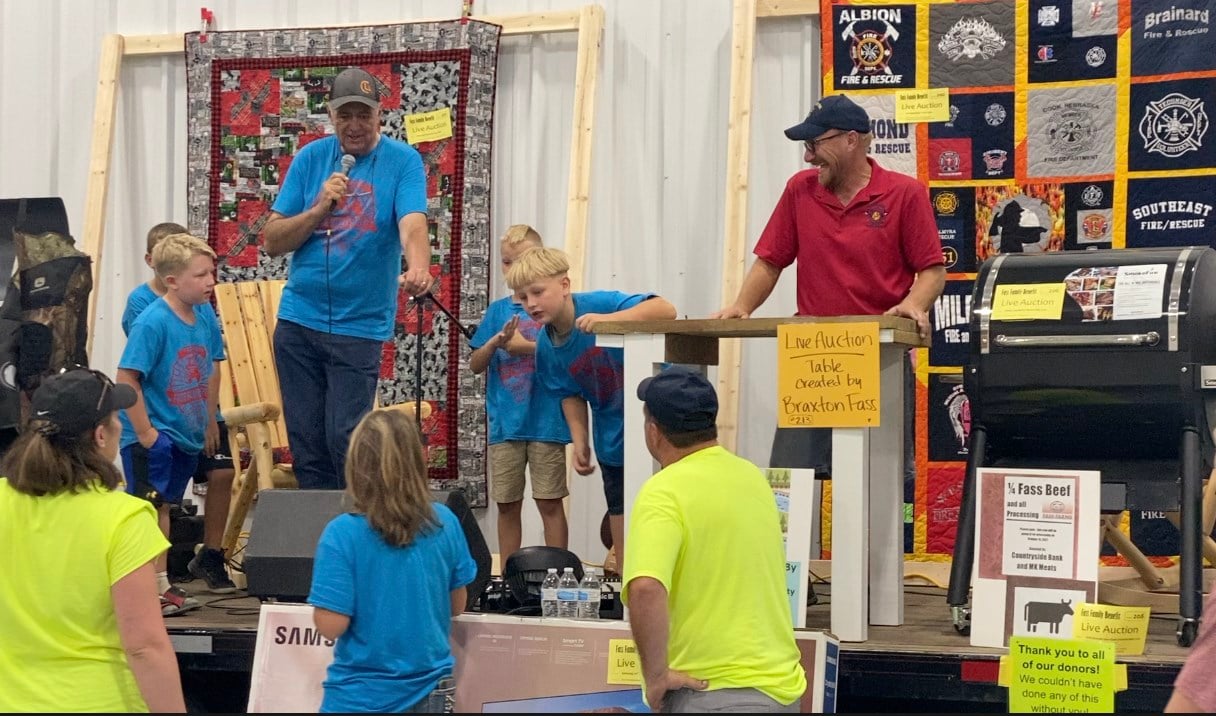 Fry: "How does it feel? Really good. Braxton, what do you think, will you give $1,000 for it. Oh thank you now, now $1,500."
Jan Brandt said she was surprised at how the fire department quilt project developed.
When her friend Carol Brandl of the Bernina Sewing Store in Lincoln came up with the idea of using T-shirts with fire department logos, Brandt was trying to count local departments that might contribute so they would have at least 12.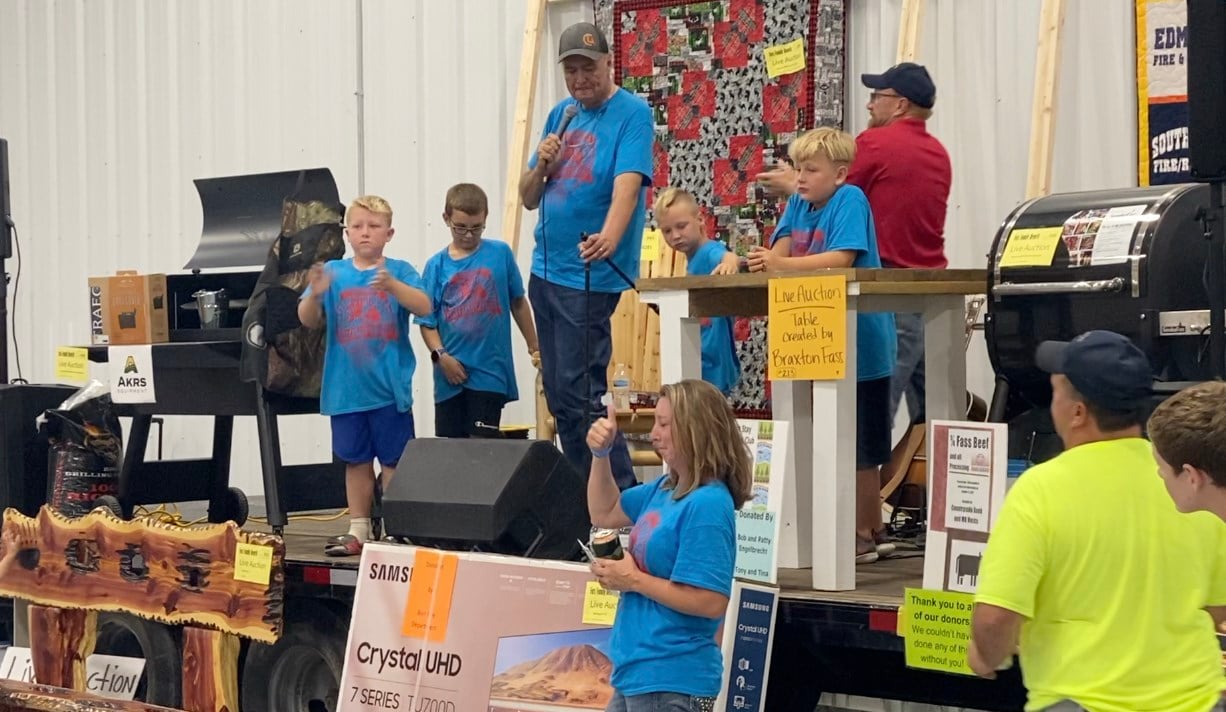 Then over 150 T-shirts came in from all over the United States and they were now building five quilts.
Brandt: "I went online and thought what kind of a symbol can I get for a fireman, so we came up with the middle design and I found some fabric that kind of looked like flames and fire and we put the firemen in that. Then we just put the T-shirts around."
The quilt first sold for $3,000 and was donated back to the family. After mom Amanda was recruited to decide a dispute among the boys, the quilt was offered for auction again. This time, Tim and Carlie Antes bid $2,250 and back on the auction block it went. It sold for $1,700, sold again for $1,800 and finally went back to the family for good after a bid from Chris Lutjemeyer of $1,250.
Carlie Antes: "I'm glad we had it for a second."
A wilderness quilt, made by Braxton's great aunt Sandy Thomas of Belgrade, Neb., brought $3,000.
The auctioneer offered special thanks to the area firefighters who helped earlier this summer after Fass'  accident while moving livestock.
Fry: "I don't know how many bales of hay that Amanda had that needed to be put in the barn. Everyone of them was there, putting them in the barn."
Keith McWilliams, Syracuse assistant fire chief, said if it had been for someone else, Eric would be here running the show.
McWilliams: "Everyday every little step is a huge step for us. We realize this isn't a quick thing, this is going to be a marathon. Every little improvement is a big step and we're going to be there for him every step of the way."
The totals were still be calculated Sunday, but the dinner raised $20,000 and first six items at the auction brought over $23,000.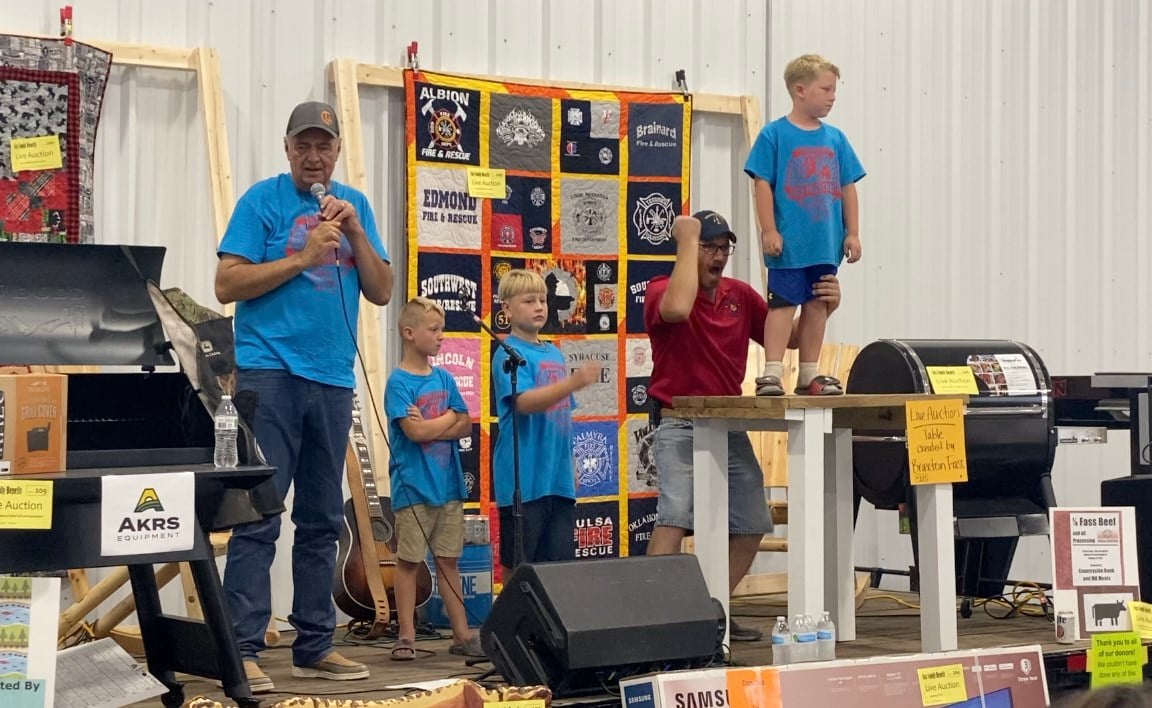 Fry: "I know it's going to be hard for Amanda, but I can tell you without a doubt that she appreciates each and every one of you."
Organizer Christa Lee Reisdorff said the committees all reported overwhelming kindness.
Over 316 poker hands were sold and there were about 113 vehicles in the tractor and ATV run.
They had planned food for about 1,000 people, but nearly ran out at the barbecue.
She said the amount raised far exceeded expectations.
Reisdorff: " We so wish we could name everyone that we want to thank but in fear of leaving someone out, we just want to say thank you to every single person who gave in every way to make this possible.