FALLS CITY – The Richardson County Sheriff's Office reports a felony drug arrest Wednesday following a traffic stop.
A Facebook post says Chance Simon, 38, of Falls City is suspected of nine felony charges including possession with intent to deliver near a playground, possession of methamphetamine and possession of money during a drug crime.
Simon had previously been scheduled for a court hearing next week regarding an  October charge of delivery near a school. He had been released from custody on a $800 bond provision. Allegations in that case include a controlled buy at a Chase Street residence involving Sheriff Rick Hardesty and a confidential informant.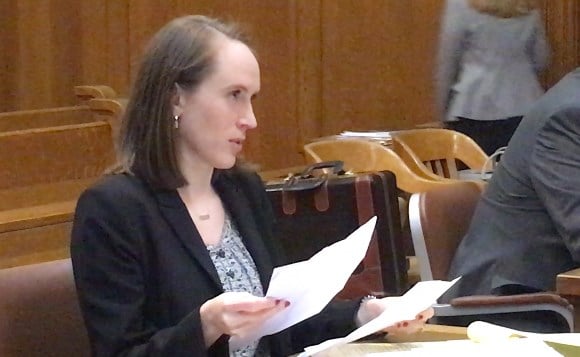 Deputy Richardson County Attorney Samantha Scheitel swore out new arrest warrants based on investigations involving a confidential informant.
Affidavits say a controlled buy using $80 was conducted May 16 at a Falls City residence and using $100 on May 30 behind the Casey's General Store.
Sheriff's deputies say the $100 buy was near the Falls City Middle School, a playground at Grandview Park and a playground at Dallas Jones Memorial Park.
The sheriff's office says the Brown County K9 assisted with the arrest on Wednesday.