BEATRICE – Runners and walkers came out early Saturday morning to support the children of a young woman killed this year in a tragic domestic violence incident.  In a typical year, the Plymouth Day Fun Run would see about 90 runners and walkers for the five-K and one-mile events beginning on the town's main street. Organizer Wendi Strein says there were 230 participants this year.

"I was expecting one hundred and fifty...and that was probably our max one year, when our centennial was....but when you're working for this cause...I knew we'd have great turnout."

Brooke Koch died in early April of this year at age 40, the victim of an incident of domestic violence. Runners and walkers sported "Run for Brooke" T-shirts and received information from the Hope Crisis Center on the prevention of domestic violence.

Strein says the pre-registration response to the event was huge, and not just from the Plymouth area.

"All so positive, and we are so happy that you're supporting Brooke's family. I got messages from a classmate in North Carolina, you know, glad you're doing this, wanted to send a donation. She's running virtually, in North Carolina. I got virtual runners in Colorado, that signed up. I had a gal contact me from Kansas and said I worked with Brooke twenty years ago at Walmart...she was the most positive person I ever met. One that said, I will miss Brooke at worship....her smile lit up the whole room."

Brooke Koch was from the Plymouth area….and a graduate of nearby Tri- County High School. Her death left behind three daughters…for whom the fun run and walk, along with a free-will breakfast at the community center…..were helping to raise financial support.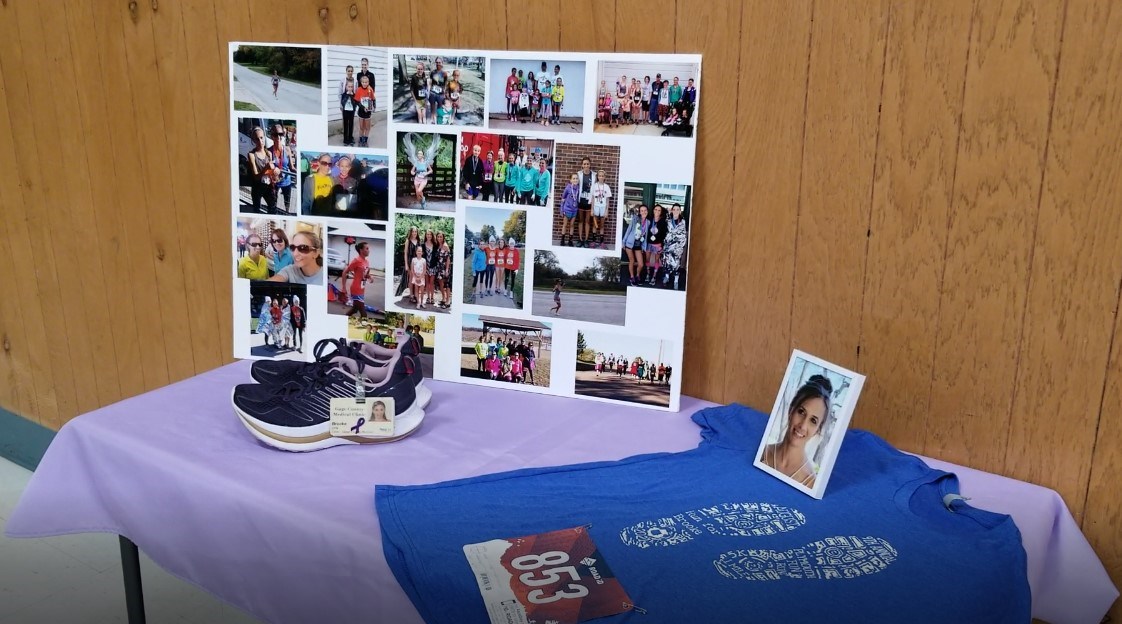 Strein and her daughters Hannah and Kenzie organized the fun run and sought sponsors to help Brooke's family. The most the run has raised in the past was $12,000, funding a town splash pad. The goal in honor of Brooke was $10,000. The amount raised…..more than double that...

"We are so grateful for everyone's support this year. Because of all of you and our sponsors, we have raised over $20,000 for this wonderful family."

The free will donation breakfast will add to the total, and a grain account has been set up at Farmer's Cooperative in Plymouth, where farmers can donate grain this fall. When it's sold, that money goes to the Koch family.

Plymouth's Fun Day included a car show, a chicken barbecue at lunch and supper, a parade and a kid's tractor pull.