NEBRASKA CITY – High School Principal Brian Hoover is planning a walk-a-thon to raise funds for Nebraska City Pioneers' fine arts programs, but pledges are due by May 20.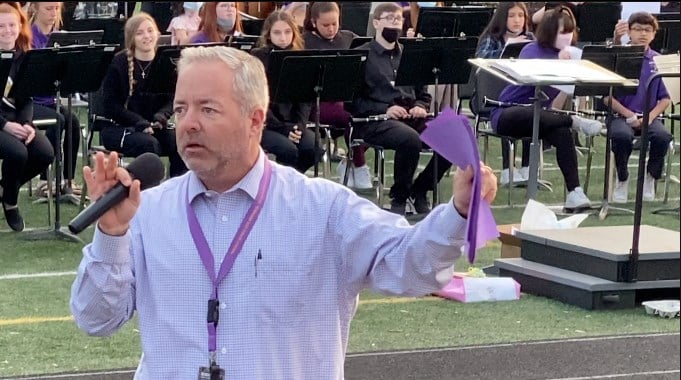 Hoover announced his plan to walk 14 hours up and down Central Avenue at the Pioneers' Bandfest on May 11. He says he will attempt to cover as many miles as possible.
Hoover: "I'll do so in a band uniform. I'll do so in a choir robe. I'll do so in whatever it takes to get people's donations."
He is asking people to fill out sheets with total donations or per mile pledges.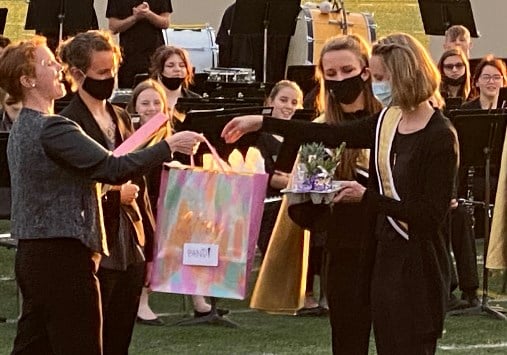 Hoover: "Now, I know what you're thinking – Mr. Hoover is in peak physical condition and we're worried he's going to cover so many miles. Don't worry about that."
Hoover: "Try to get at least $2 total. They can donate a quarter per mile, a dollar per mile, whatever per mile, but try to get at least $2. … they can also donate a flat number, $20, $10, $5 whatever they like.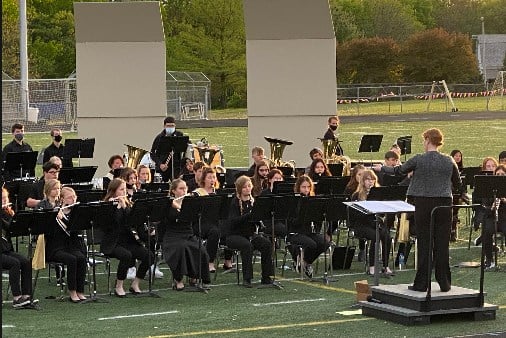 He is also asking people to spread the word.
The walk-a-thon starts at 5 a.m. on June 4. It will go to 7p.m.
Hoover answered the question, why 14 hours. "Because 15 seemed like too many."