NORFOLK, Neb. -- High winds and large hail caused damage across Nebraska Friday night and Saturday morning.
Approximately 200,000 homes lost power overnight across Nebraska in various locations. Much of the power has returned, but the Plattsmouth and Pierce areas remain heavily affected.
NPPD's website shows approximately 1,400 customers are still experiencing outages in Cass County as of 7:00 a.m. While a specific number has not been confirmed, Northeast Power notes that several Pierce customers also remain without power, stating in a Facebook post that NPPD was experiencing a "69 kV transmission line issue due to last night's storm," and that it is still creating issues for many Pierce residents.
The storm stretched as far west as Alliance, with the panhandle town reporting baseball-sized hail and a wind gust as high as 86 mph, and as far east as the Nebraska-Iowa border.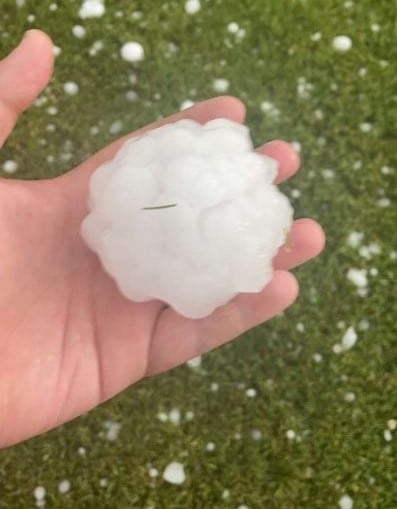 The National Weather Service in Omaha reported a tree falling on a house in Tilden, with the family getting stuck inside during the incident.
Northeast Nebraska resident Trent Carstens reported seeing multiple trees knocked down in Battle Creek and Meadow Grove early Saturday morning.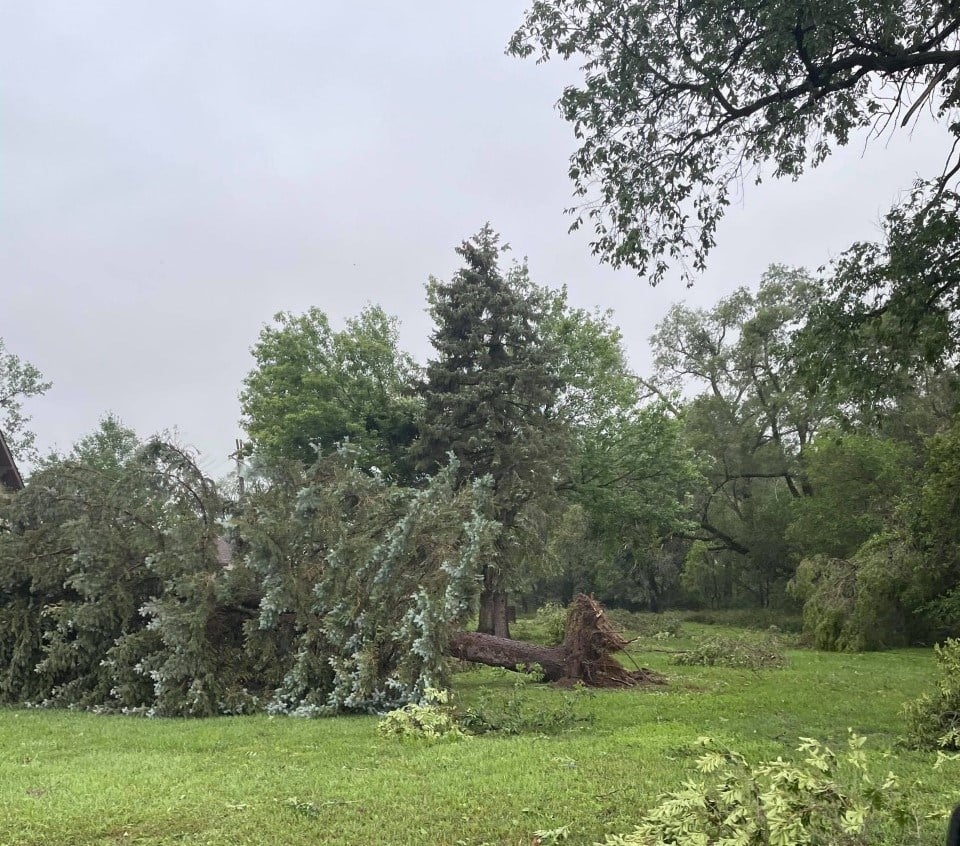 "Now is the time for that Nebraska hospitality and a kind helping hand from a neighbor," Carstens said. He noted that he hoped for the "community to come together as one."
Stay tuned to News Channel Nebraska for weather updates throughout the day.