NEBRASKA CITY – Police Sgt. Chris Richardson took advantage of his recuperation time at the Morton-James Public Library's summer program where he presented the five-year-old Belgian Malinois Mack.
Richardson was injured after slipping on ice and snow during a K9 deployment this winter, but said Wednesday he is on the mend.
Richardson: "It's definitely a hit to the city not having the K9 out on the streets everyday. It's been a long process since mid-February. I've been through two surgeries repairing the injury. Hoping to be cleared back for full duty in a couple of months."
Mack has continued his training in narcotics detection and tracking and Sgt. Richardson said he is impressed with the dog's reaction to the on-duty injury.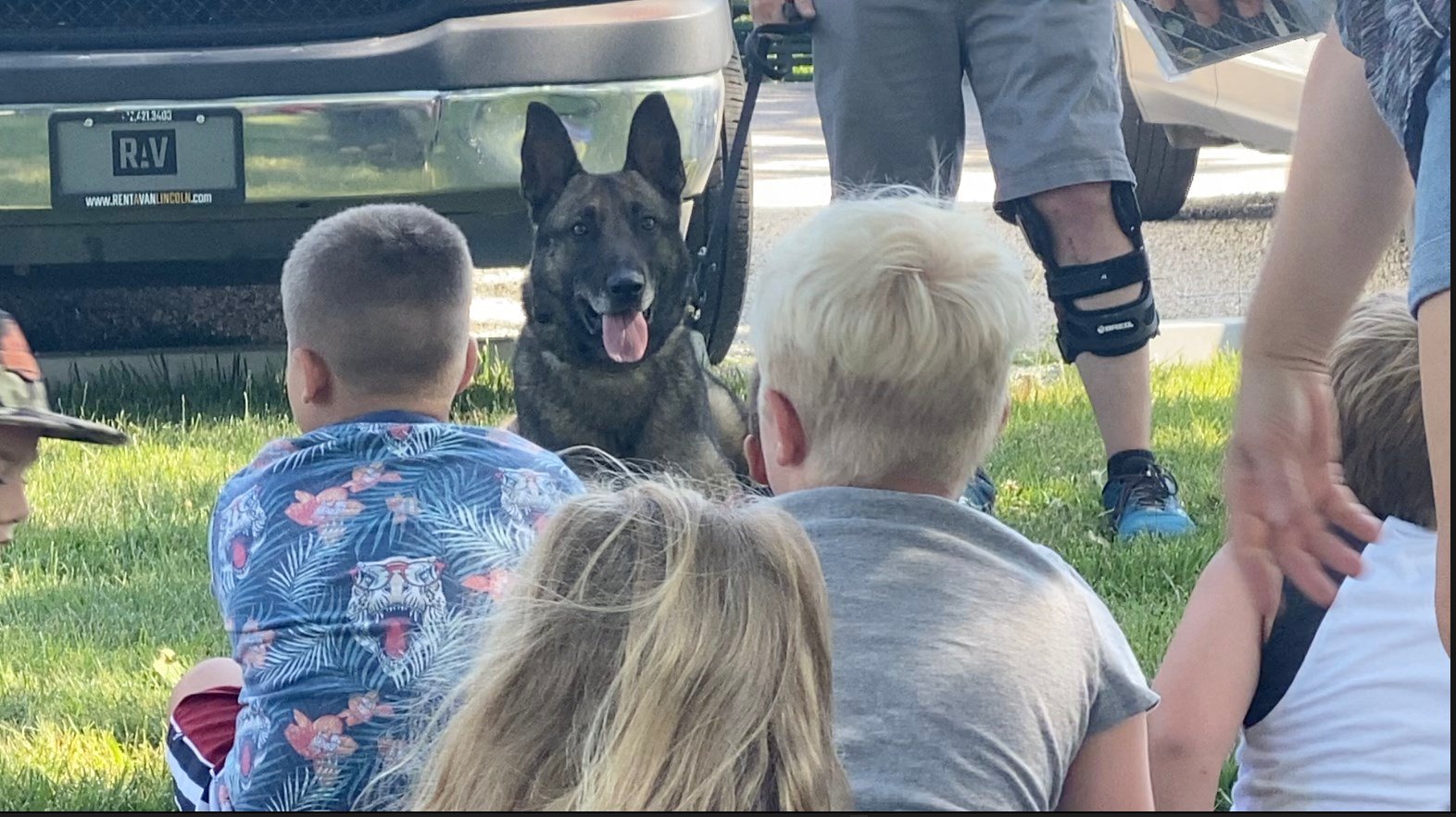 Richardson: "Actually that night he was very protective. He knew that there was something not right, so he went into a very aggressive type protection mode. He was very worried about me and not wanting anybody else near me. Which I was glad to see."
Richardson said he and Mack continue to train together and the city has recently purchased a new patrol car equipped for the K9 service.
 Richardson: "A minor setback with my injury, but it has given us time to really perfect this car."
Richardson introduced Mack at Wildwood Park and says he expects to have the K9 unit at 100 percent by this fall.