BEATRICE – The Nebraska Fire Marshal's Office and Gage County Sheriff's officers are investigating two fires that destroyed a pickup and a trailer, both believed to be stolen, about two miles apart, southeast of Beatrice.

"This is a suspicious fire. It was called in about 5:55 a.m. by a resident, a couple of miles from here. There's a trailer and also a vehicle a couple miles away that were on fire, fully engulfed.", said Gage County Sheriff's Investigator Tim Hanson.

The pickup that burned was found along South 23rd road south of Lilac Road, facing south. The burned trailer, which contained tools, was found a couple miles northwest on South 10th Road, facing north.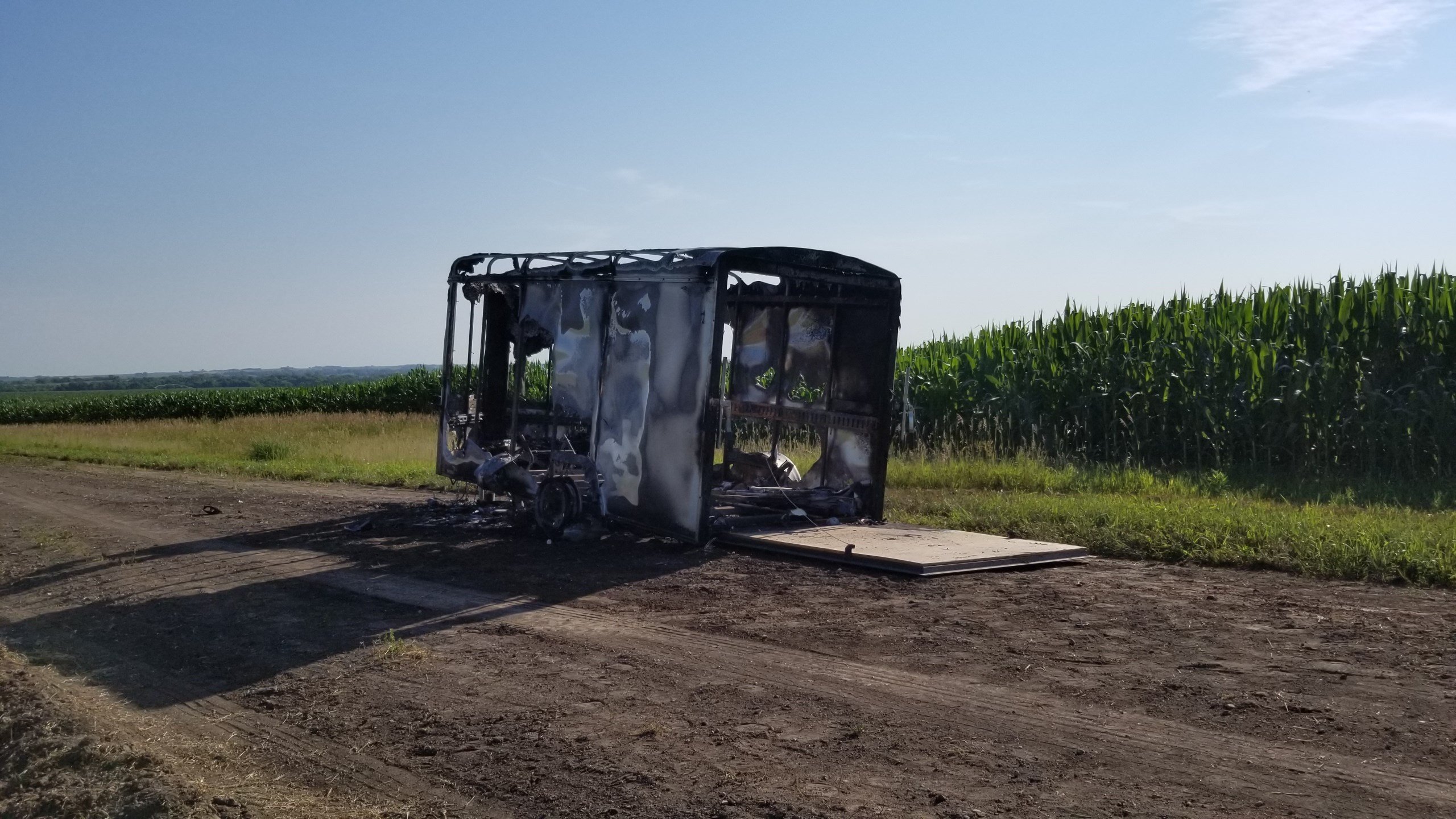 Hanson said a state fire investigator was examining each fire scene, and Beatrice Police were also assisting in the investigation.  Police said both the pickup and trailer had been reported stolen.

Hansen said, "We're in the process of contacting neighbors out here, to see if they have any security footage, or saw or heard anything that they have not yet reported to law enforcement."

The pickup was thought to be pulling the trailer. Hansen said both belong to the same owner. The loss from the pickup fire, the trailer and its contents, was not immediately known.

Beatrice City and Rural Fire personnel were dispatched just before six a.m. Both fires had been extinguished by 6:45 a.m.