OMAHA- The Omaha Public Power District reports significant progress on outages caused by what it calls hurricane-force winds that ripped through the area Friday and early Saturday morning.
At its peak, the storm left 188,000 customers without power.
Keeping safety as its priority, OPPD made significant progress on Saturday, its first restoration day — restoring more than 75,000 customers' power — more than all outages that were restored following the 2017 Father's Day tornado.
 OPPD estimates that 85 percent, or 158,000 customers, were restored by midnight Sunday.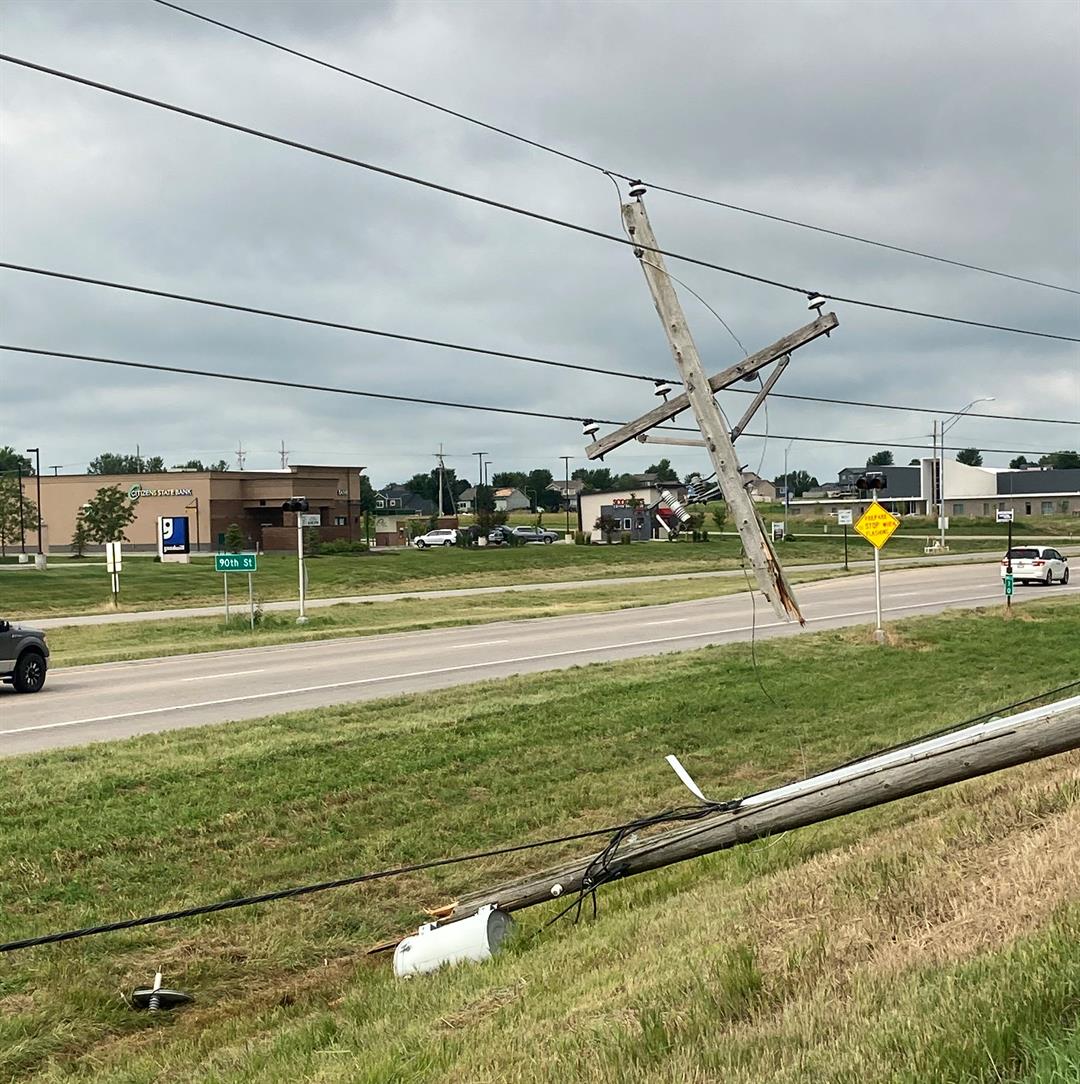 Due to the extensive and complex tree damage associated with the storm, the remaining 30,000 customers will have restoration stretch longer.
 OPPD understands the importance of power in its customers' daily lives and is sorry that many customers have remained without power for this long. The utility has set ambitious, but realistic goals for restoration, which include:
95% restoration by Monday at 11:59 p.m.
99% restoration by Tuesday at 11:59 p.m.
100% completion by Friday at 11:59 p.m., but that may vary. We always aim for sooner, but this restoration effort may be similar to past storm patterns because final restoration relies on coordination from customers, OPPD and the availability of local  electricians. This storm is even more complex because very large trees have impeded progress and caused extensive damage.
OPPD does not prioritize restoration work based on specific areas or parts of town, rather they look at the work that can most quickly and safely be restored to the most amount of people.

Work that is the most complex to restore, which often involves significant damage from downed limbs and debris, takes the most time. This often means that heavily treed areas with overhead power lines with sustained damage are the most complex to restore.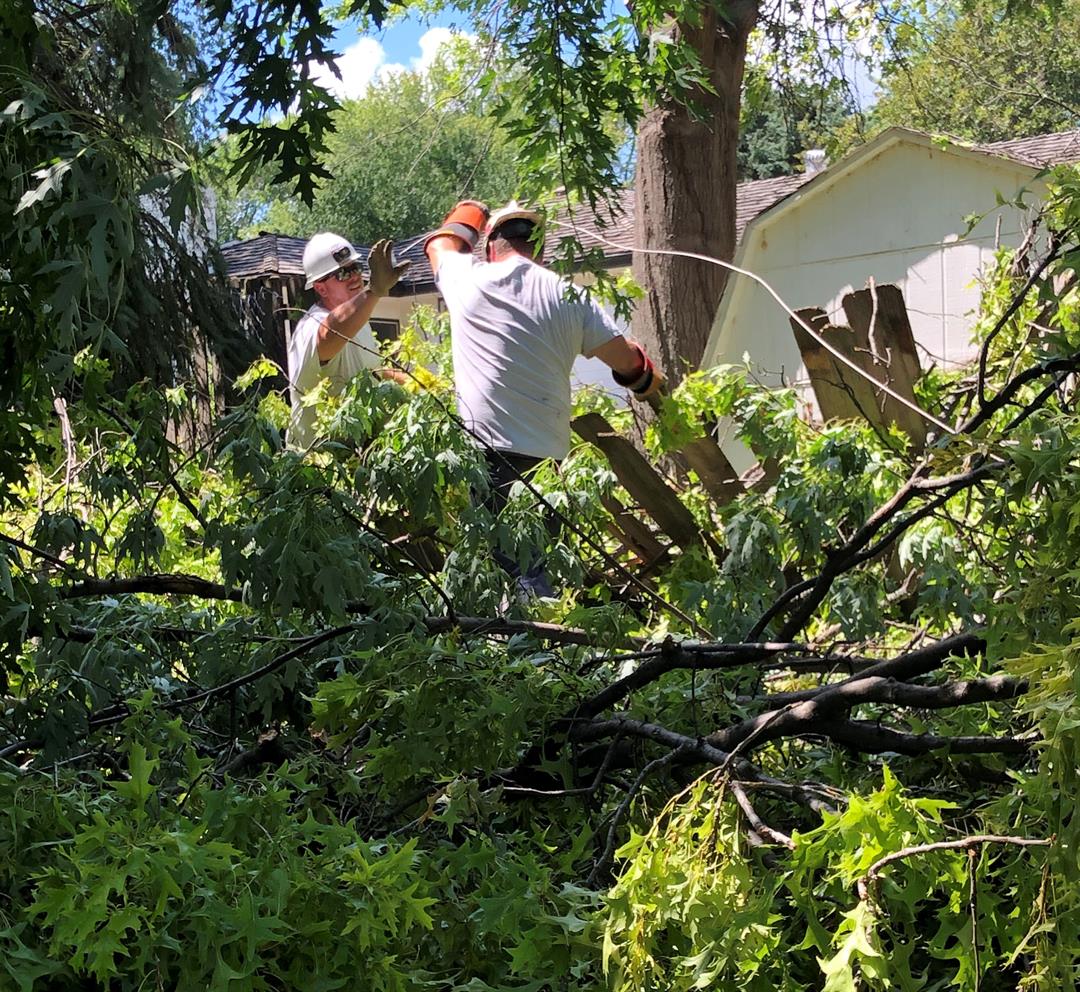 Just because the remaining work is complex doesn't mean the utility is letting up in its efforts.
Because of the magnitude of this event, more than 500 people from OPPD, mutual aid partners and tree-trimming contractors continue to work tirelessly in the field to make these repairs and re-energize lines. The work began in the early morning hours Saturday and will continue 24 hours a day until all customers have power. Soon after the storm, OPPD's mutual aid partners reached out to offer help and assistance. The outpouring was overwhelming and showed how committed the public power industry is to helping each other.
This weekend's storm is the largest in OPPD history, topping memorable storms in 2017, 2008 and 1997. 
"The widespread nature of the severe weather damage has made this storm unique," said Javier Fernandez, OPPD President and Chief Executive Officer. "Rather than isolated outage areas, we have seen broad swaths of extensive tree damage, which can impact power lines and cause outages."
The complex work involves first removing tree limbs tangled in lines, then making needed repairs to poles and equipment. All of this must be done with safety in mind. In some locations, tops of power poles were snapped off or entire poles were flattened to the ground.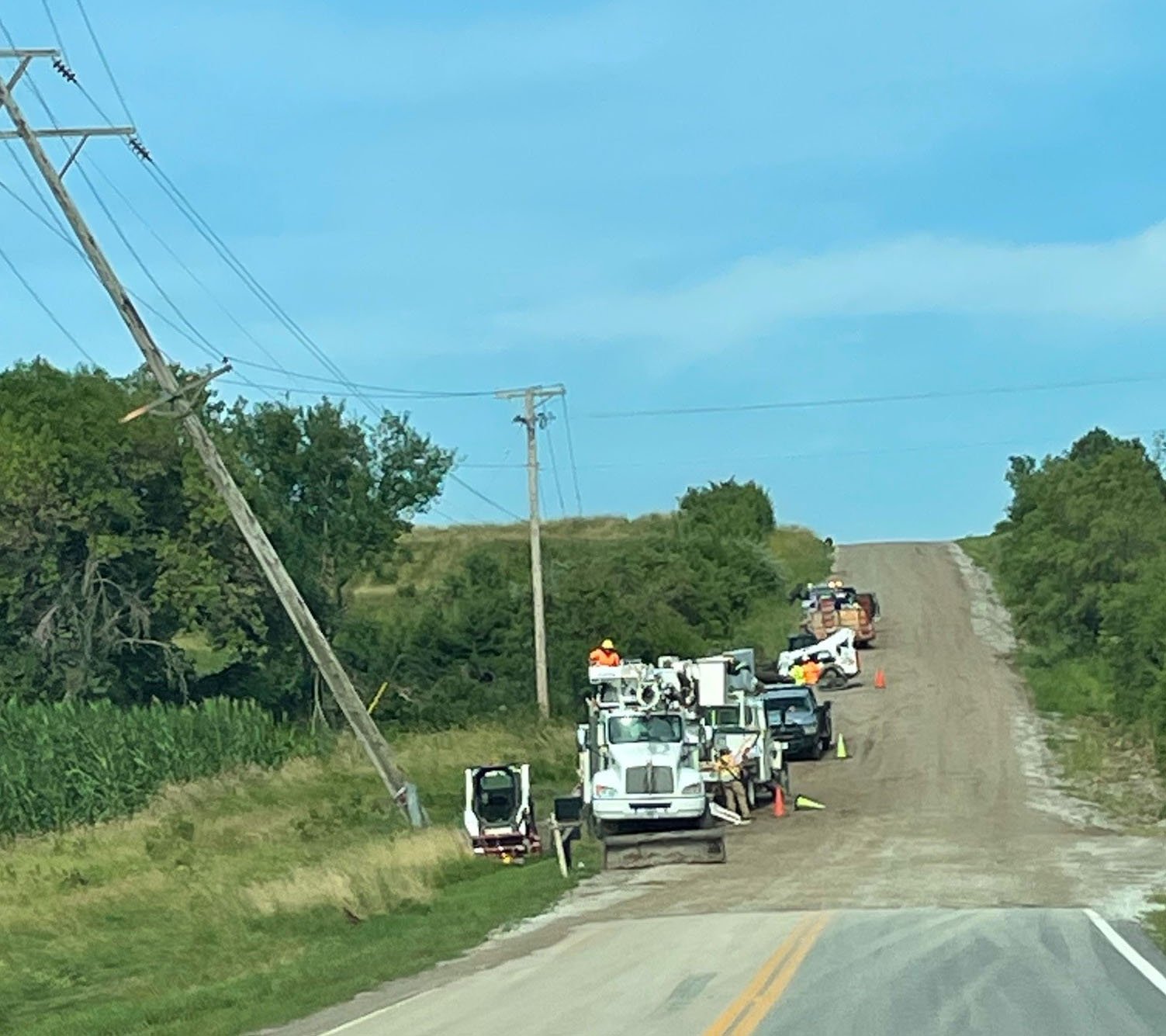 The utility understands how inconvenient a prolonged outage can be for customers.
"Our customers' appreciation for our crews has come in many forms," Fernandez said. "We know they are dealing with a difficult circumstance and appreciate their patience and understanding as we work around the clock to bring back service as quickly and safely as possible."
 OPPD will continue to provide more information Monday, July 12 as work progresses.