SYRACUSE – Traditions prevailed beyond the pandemic year among open class entries at the 2021 Otoe County fair that opened under the theme of 'UnFAIRgettable.'
Evelyn Boyd of Nebraska City entered best of theme in the flower show with a replica of her 1987 entry that won a blue ribbon at the state fair while Courtney Bakan of Cook was making new memories with her daughters.
Bakan: "We have a red velvet daylily from our yard. Blackberry lily from our yard – they haven't opened yet this morning --  and bright-eyed phlox."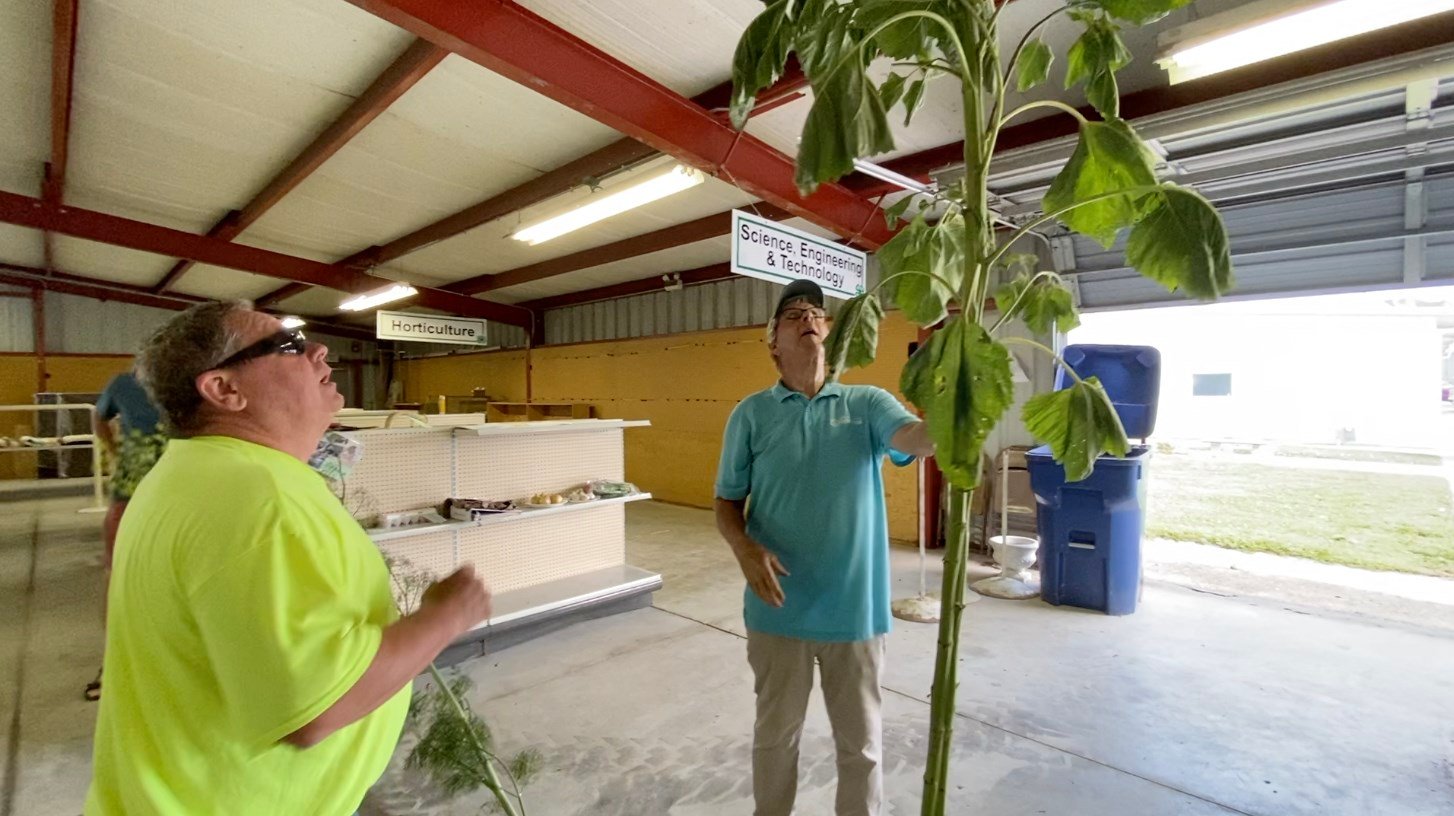 Laura Liesemeyer, the new flower show superintendent, said the show gives people a chance to show off what they've grown and the skills of lifetime.
Liesemeyer: "There are a few of the kids who have submitted stuff. I would suggest be the youngest ones. Get them started, so they can carry on the tradition all the way up to 99, or however old the oldest one is."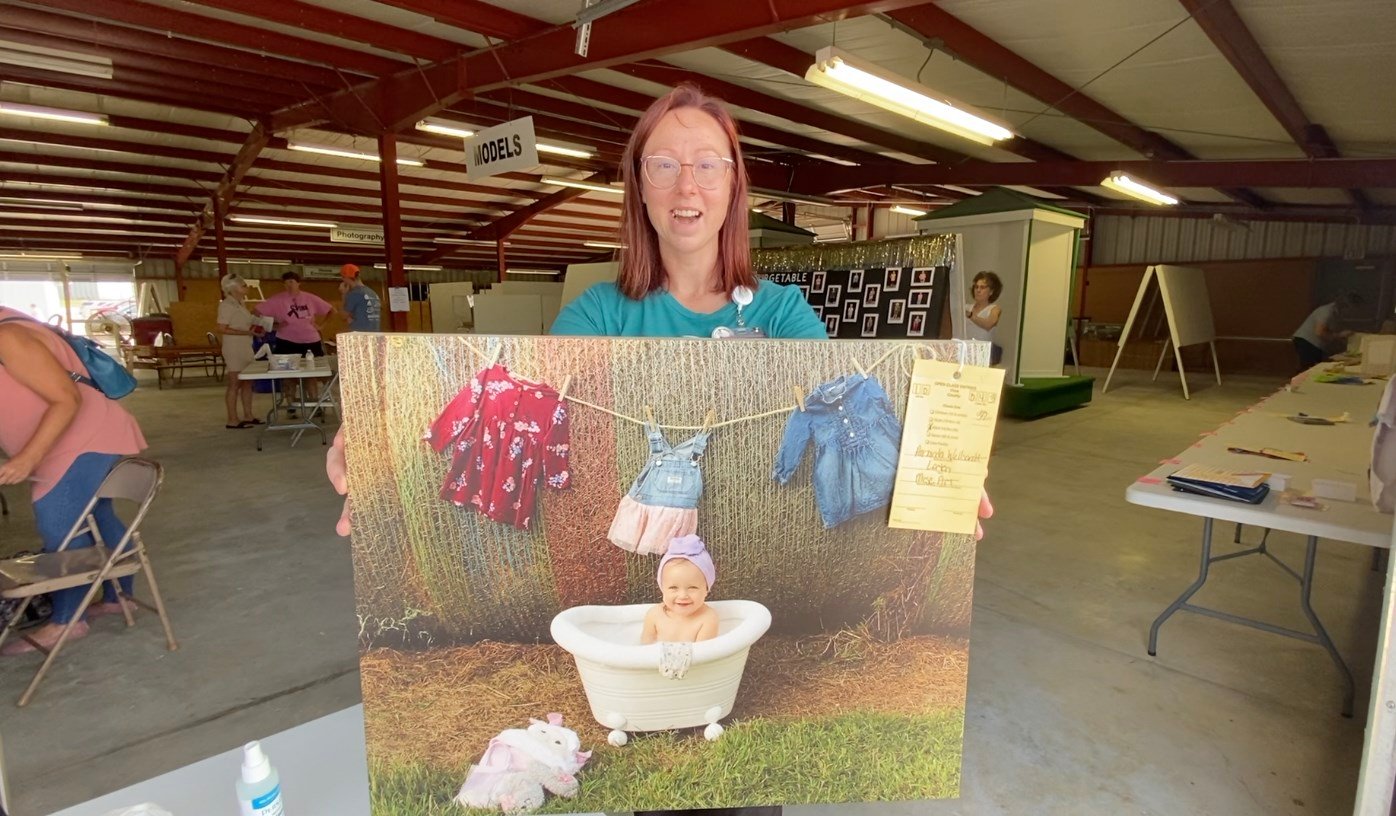 The number of entries Wednesday was down slightly from the 244 in 2019 and a high of 370 in 2016.
Amanda Wellsandt of Lorton kept her family tradition going with an open class photo of her daughter on the family farm in the art category.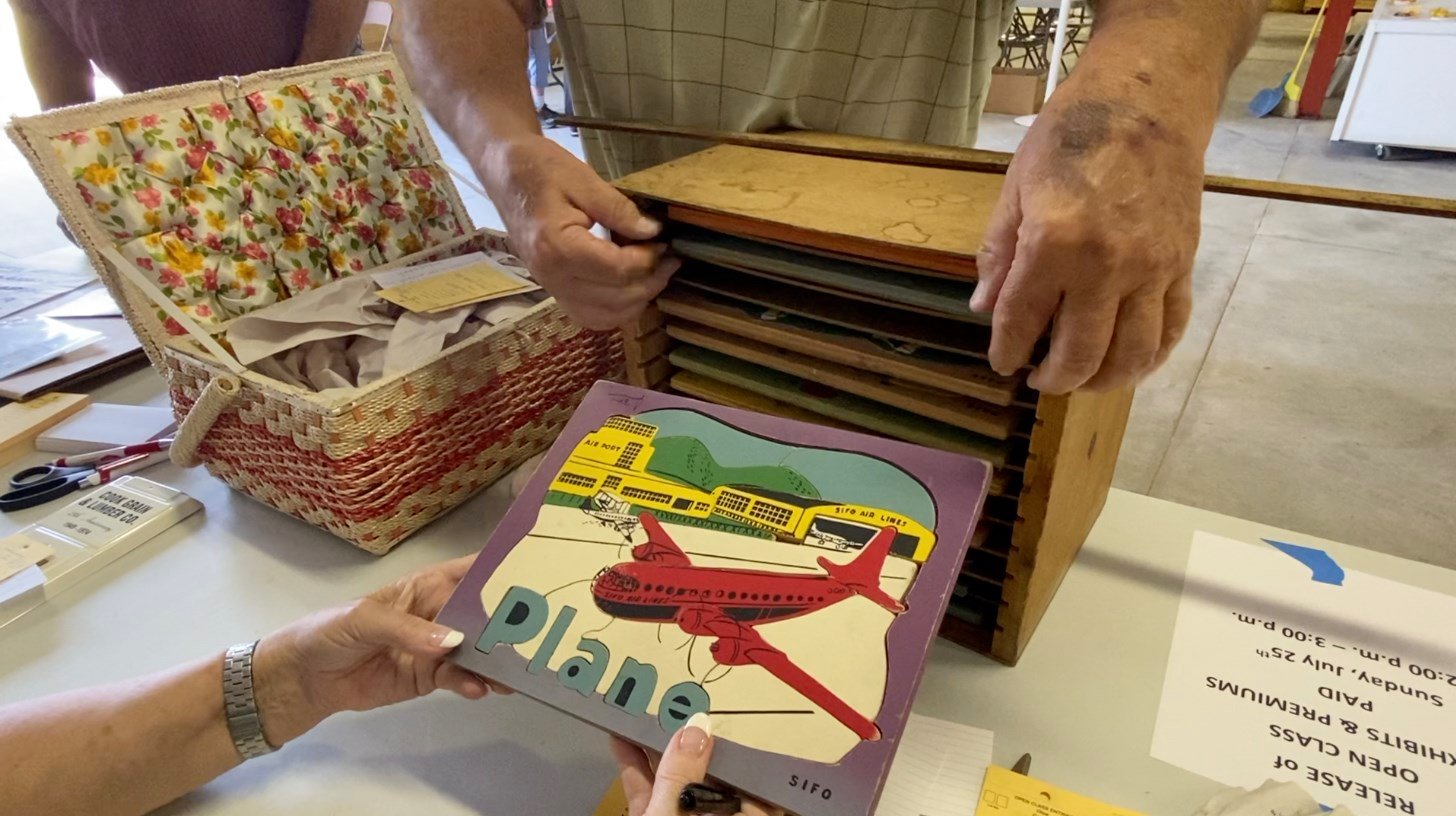 Wellsandt: "Every year our kids, up until they are five, my mother-in-law and I decided to take pictures of them. A couple of years ago we did a creek scene, we've done a hunting scene, so now that our son is five, it is Vivian's turn to start the canvass projects."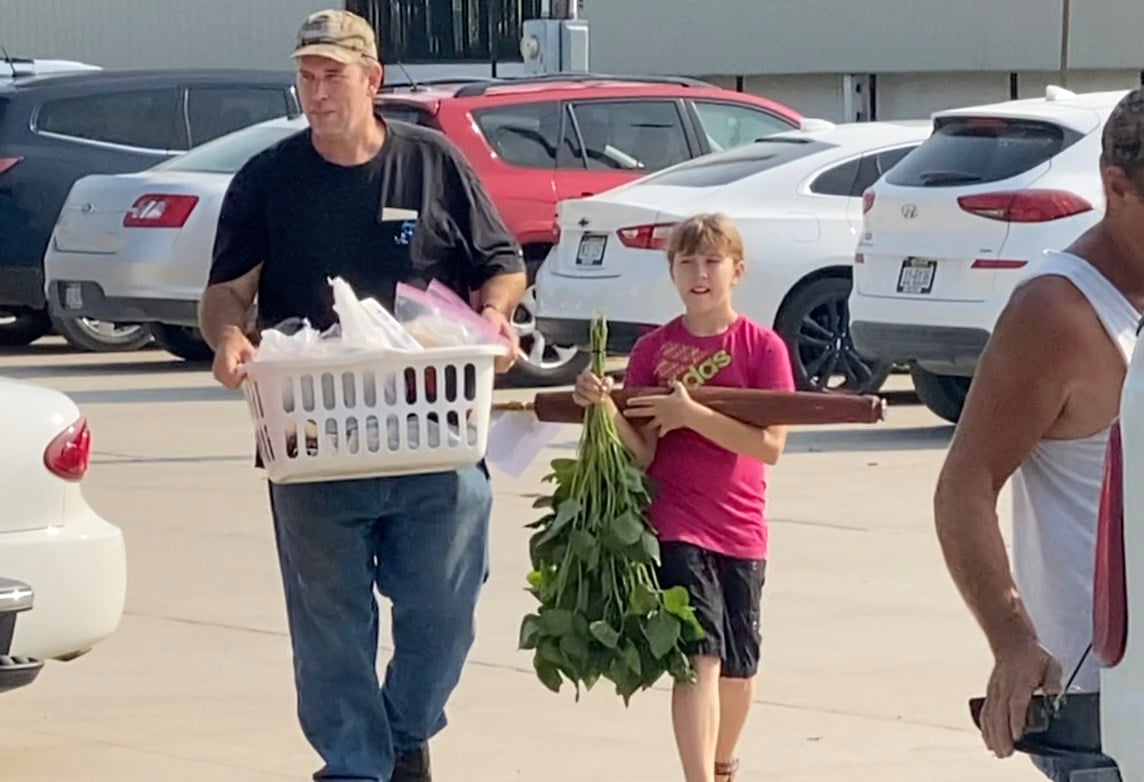 Traditions are also in the making at the garden and crop show where Duane Hansen of Syracuse earned the title of premier gardener for the third show in a row. He earned a ribbon with over 25 of his 34 entries.
His cucumber weighed 2 pounds, two ounces and cabbage weighed 18 pounds, 16 ounces. He had the largest potato and bell pepper and won the heavyweight set of three.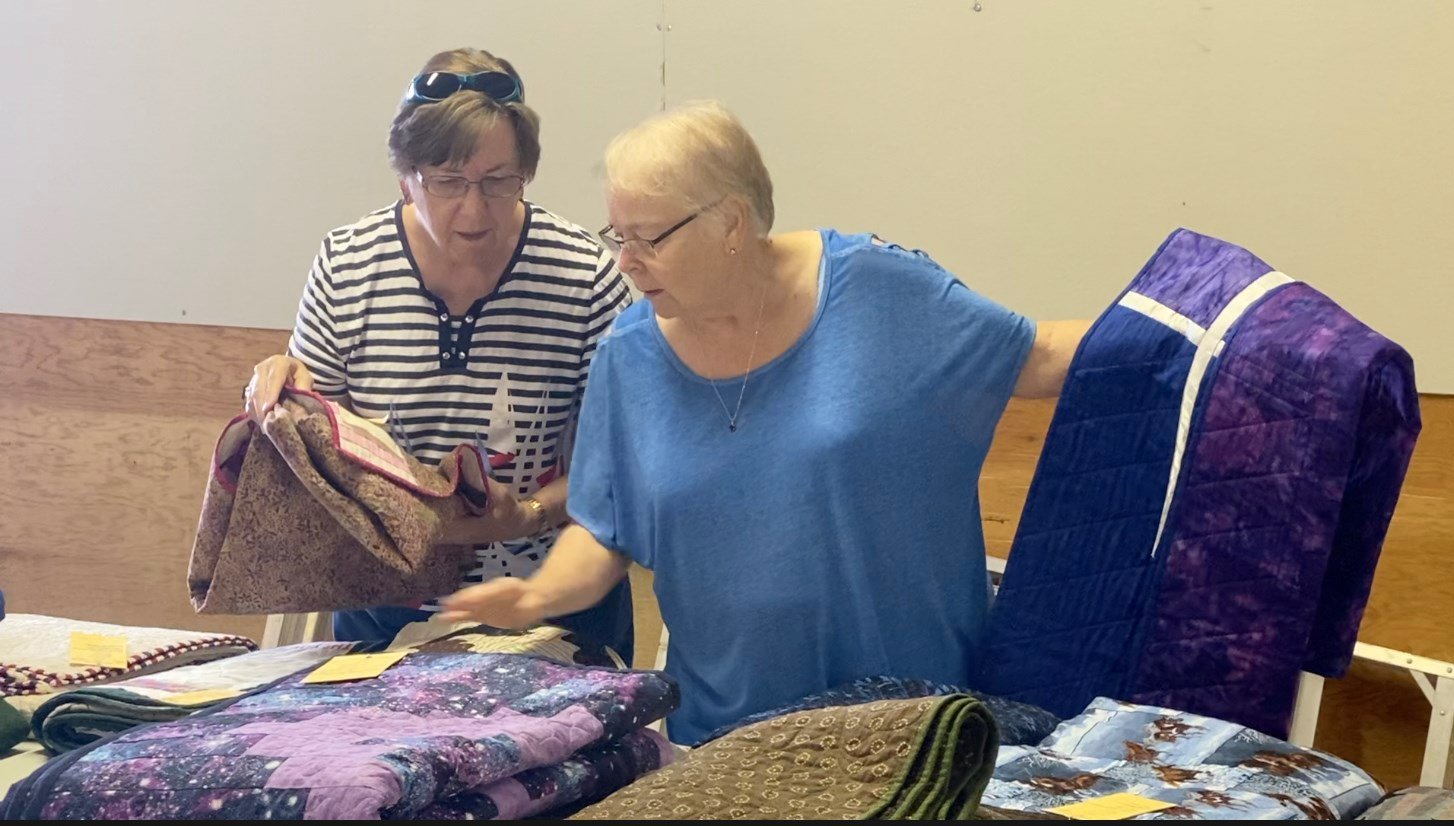 However, the cash prize for largest onion  went to Jane Weber of Unadilla. Her entry tipped the scale at 1 pound, 12 ounces.
Garden show judge Duane Nohavec said the onion competition is impressive and garden products deserving of recognition.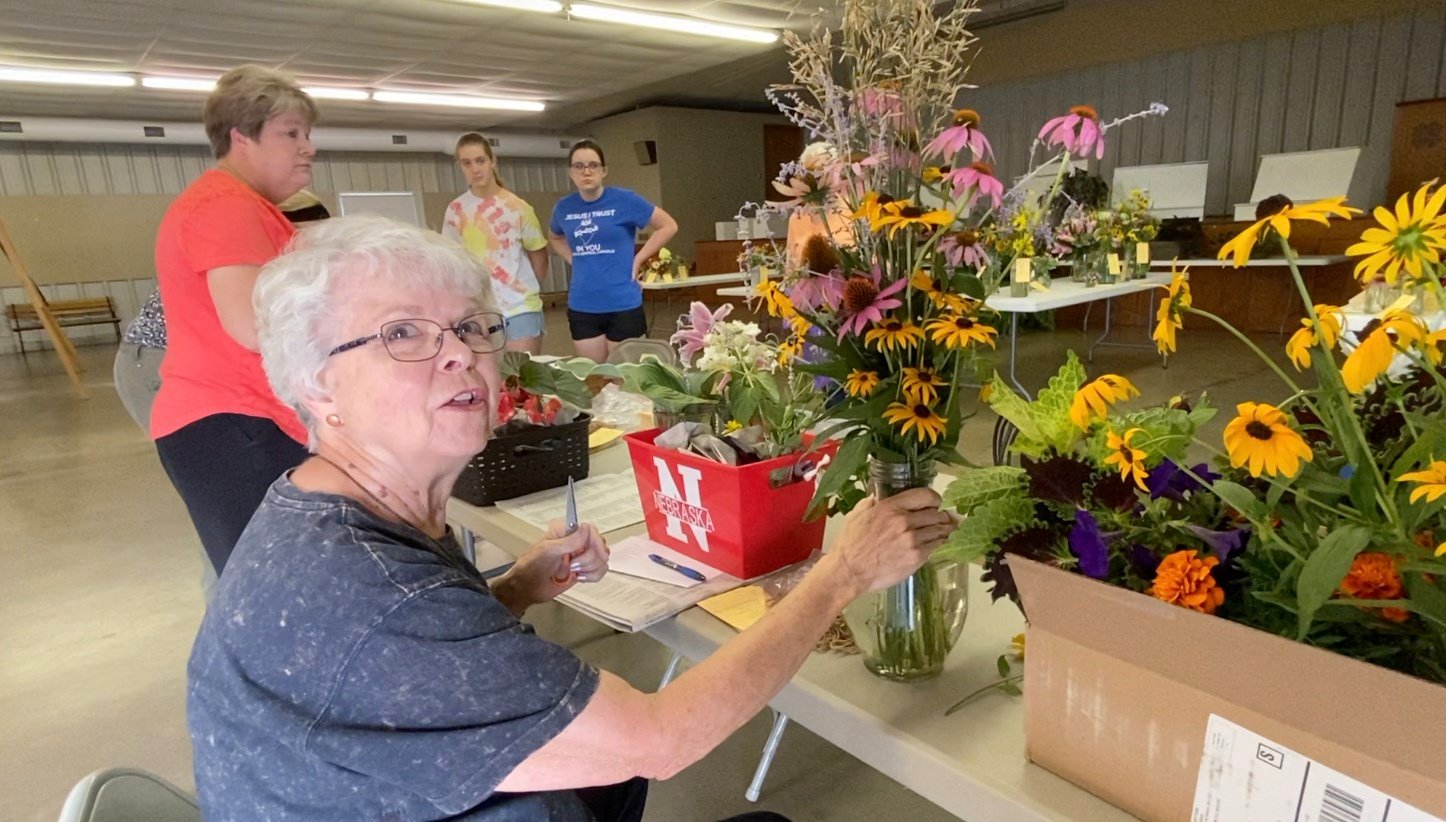 Nohavec: "The numbers are down. I'm surprised, but the quality was really good. You know, for the fungus and the humidity and everything that was going on the quality was really good."
Antiques, crafts, quilts and models were also entered to make 2021's open class show UnFAIRgettable.