NEBRASKA CITY – The GAR Hall Civil War Museum in Nebraska City held a grand re-opened Thursday to showcase  a redesign led by Museum Coordinator Dean Shissler and inspired by the drive to tell the Nebraska story of the Civil War.
Sean Chance, a volunteer for the Civil War Veterans Museum, said the former displays in the waist-high cases looked like a roadside attraction from the '50s, so it was decided to establish a more interactive, learning experience.
Items of interest include a  shawl worn at President Lincoln's first inaugural address in 1861, firearms, swords and a station where children can dress like a soldier – Union or Confederate.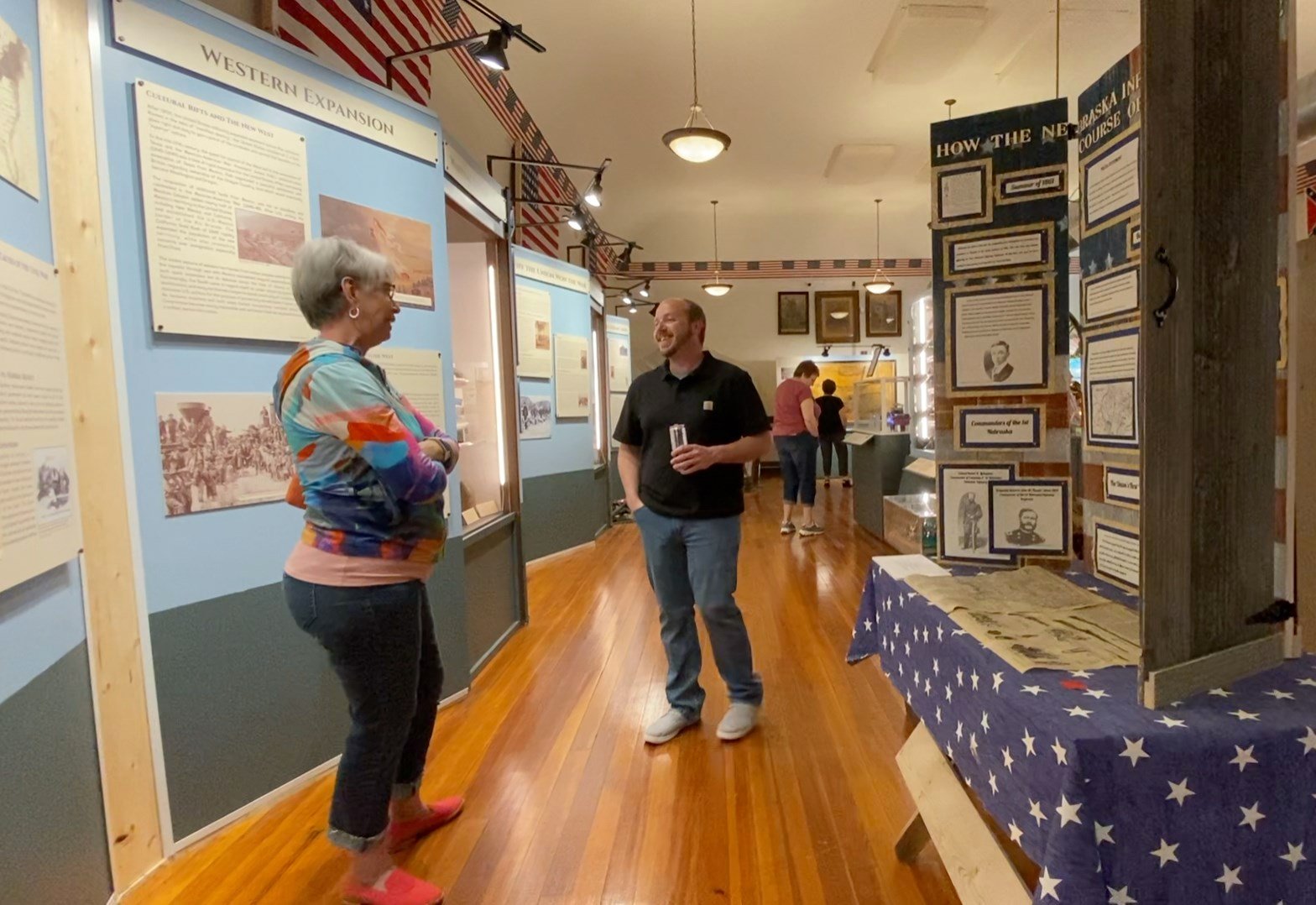 Chance: "It's a  lot of it is recycled stuff, but presented in a different light. Before, in the cases, you didn't really see any narrative – you didn't really learn anything, you just saw something and you could say ' gee whiz that's interesting,' but now you can understand a little more."
Guests now enter through an audio visual room and can follow panels beginning with pre-war politics to Nebraska statehood.
Chance: "It's been a progressive transformation over the past five years. We've just been deciding what we're going to try and do. And then we got with the local Museum Association, before with Brian Volkmer and now with Dean Shissler, and we would just get together and brain storm with different ideas."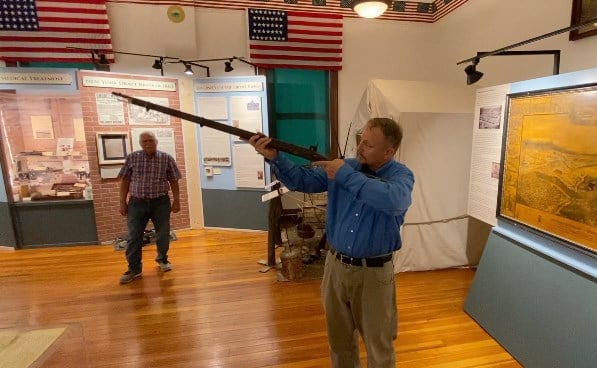 Among those in attendance was Susan Rice of Nehawka, who is a descendent of one of the last members of the Grand Army of the Republic Hall in Nebraska City.
William Balfour was five when the family migrated to the United States and was in his early teens when his father was killed in action in the Civil War. Balfour continued to the fight alongside the Nebraska First Infantry, which was formed in Omaha but had many members from Nebraska City.
She presented the museum with family photographs and one of Balfour's violins.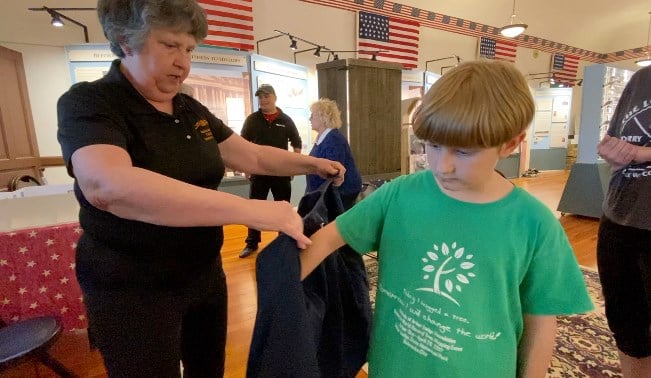 Rice: "Well it belongs in Nebraska City because he was a member here. He lived in Otoe County. He traded here. There's a ledger here where he comes down to buy and what he buys and sells and trades for neighbors and things. Very meticulous bookkeeper. This was 1873."
The GAR Hall was organized in Nebraska City in 1879 and was active until 1935.