NEBRASKA CITY – The Nebraska City Community Foundation Fund organized a cruise Tuesday to honor health care workers and educators as the 2020 philanthropists of the year.
Foundation and community members decorated cars and cruised to 11 locations around town to celebrate philanthropy and deliver award certificates.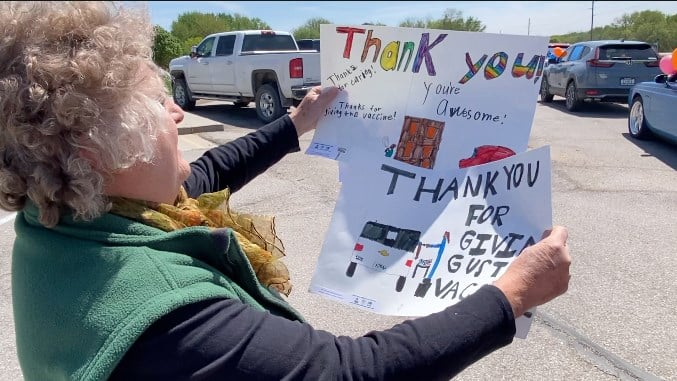 The foundation fund's vice president, Melissa Turner, said the cruise became a symbol of pandemic resiliency.
Turner: "Last year at this time, we started cruising down Central Avenue on Saturday nights because it was the only time we could get out and about and see our friends at a safe distance. We started cruisin' last year at this time and that really took off during the summer. We had a lot of fun with that, so we thought it was very appropriate to do a cruise today  because there are a lot of people and a lot of stops along our route that we want to recognize."
Philanthropy is about giving back to others and Turner said serving others is really what health care workers and educators do.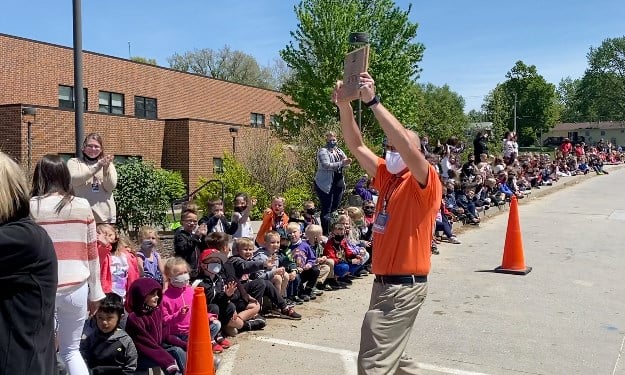 Turner: "The health care workers in our community and the educators have really gone above and beyond to protect our community, to accept the challenges and the risks that have been thrown at them throughout this year and really care for our community members … and that's really what a philanthropist does. They care for others."
Dr. Dan DeFreece said health care workers are thrilled to receive the award and experience the appreciation cruise.
DeFreece: "It's been tough, yes, at times. We've also learned a lot about what we can do, what we can't do. We stretched ourselves, taken care of people, so, ultimately, it's actually a very fulfilling year. Sometimes tough turns into fulfilling and that's exactly what this has been for us."
The foundation says about 1,000 people from nursing homes, schools and CHI Health St. Mary's received the award for 2020.