NEBRASKA CITY – Nebraska City commissioners approved a $64,000 flower project for portions of the downtown at Monday's meeting.
Mayor Bryan Bequette, Street Commissioner Vic Johns and Finance Commissioner Gloria Glover voted in favor of using the Nebraska City Growth Fund to pay $10,000 for work this summer and $18,000 in each of the next three years.
Public Works Commissioner Paul Davis and Parks Commissioner Patrick Wehling voted against.
Amy Allgood of Nebraska City Tourism and Commerce said studies have linked flowers to increased retail sales and said the flowers fit in with NCTC's goal of building on to its boutique shopping experience.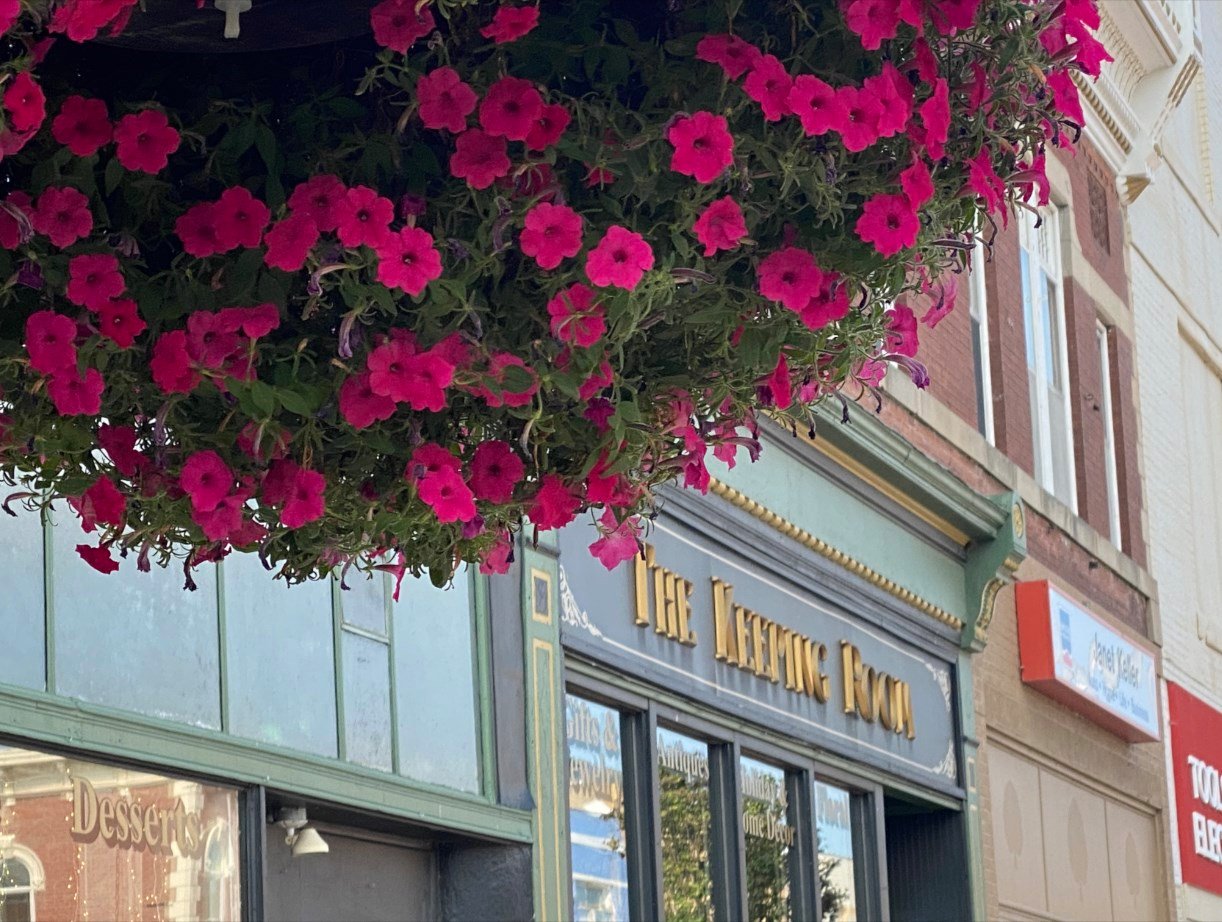 She said the bumpout flowers will help downtown retailers, including the Keeping Room and new boutiques.
Kelly Bequette of the Keeping Room said business contributions for the bumpouts this year are around $3,900, which is the amount businesses typically pay for the bumpout care each year.
She expects businesses to continue to support the flower projects in the years ahead and said any donations received will offset the LB840 Growth Fund expenditures.
The Citizens Advisory Review Committee met July 20, where the Nebraska City Flower Committee proposed $64,000 for bumpout flowers to coincide with the remaining program for the flower basket program.
Bequette described the flower basket program, which is now in its seventh year, and said Doug Grimm of Grimm's Gardens could care for bumpouts going forward.
A Grimm's Gardens' invoice in June includes nearly $7,000 for plants and $10,000 for labor for a total balance due of $22,192. Doug Grimm told the city council he would donate the $9,000 in labor.
At an Aug. 2 city council meeting, Grimm told commissioners he had underestimated the work and expense it would take to add colorful annuals to the bumpouts to create a "wow factor" for the downtown.
The bumpouts have been taken care of by nearby businesses since the city discontinued its horticulture position more than a decade ago.
Monday's action granted $10,000 from the fund created by LB840 for this year's work.