FALLS CITY – The Richardson County Sheriff's Office gave a training demonstration for county commissioners Tuesday starring K9 handler Deputy Zach Ractliffe and the county's new K9 Valor.
Ractliffe emphasized to commissioners that their $10,000 expenditure for the two-year-old Dutch shepherd provides the region with a "world-class" animal in narcotics detection.
Deputy Ractliffe said he volunteered to be a K9 officer at the urging of Sheriff Rick Hardesty, who has made drug enforcement a priority.
Ractliffe: "That's one of the main reasons that I came out here. To be part of that. I did a lot of it myself, I saw what Sheriff Hardesty was doing and I wanted to be a part of it."
He said Valor's disposition is well suited to the sheriff's office's mission and working with multiple jurisdictions.
Ractliffe: "He's really got an even temperament. I really like that he can be around other dogs and other people – he's not allowed to be petted by members of the public – but he is really indifferent to them. He is focused on working."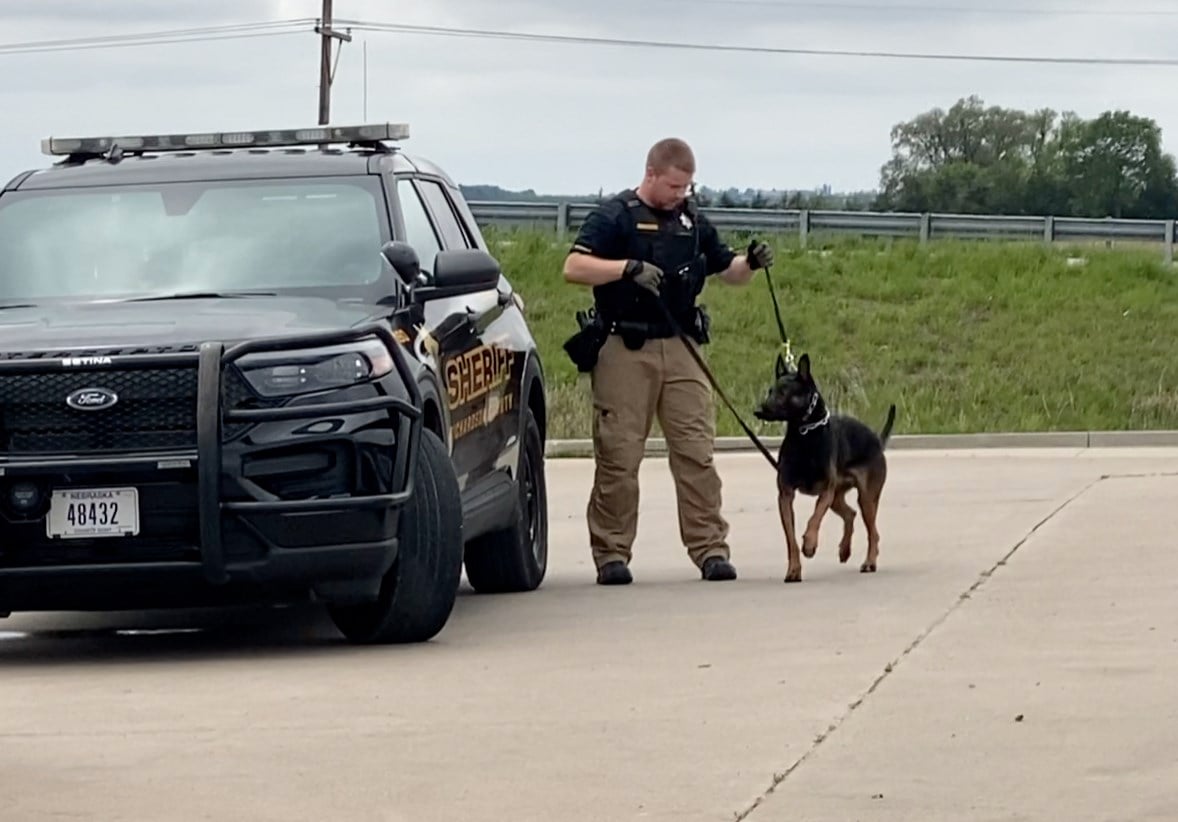 Up to this point, Richardson County has benefited from a K9 unit that is certified in Nebraska, but based out of Brown County, Kan. Sheriff Hardesty said he expects the cooperation between agencies to continue.
Hardesty: "We've talked about getting Kansas certified too and helping them out or agencies around us … We have no problem going to Pawnee County, Nemaha County, down to Sac and Fox, Iowa Tribe, whoever. If we get certified and it's going to be a little ways down the road, but once we get to that point, yes. I mean it's a tool not just for us but everybody else to use too."
Valor comes from the Netherlands and was introduced to Ractliffe in Ohio.
Ractliffe: "I saw the trainer working with him. He's a lot of dog. He's strong. He works fast. He's smart. I mean he knows what he's doing already, so it's me who has to learn how to work with him, so I had to learn how to handle a dog like that. Once I started working with him I was like, 'wow' this dog is really, really good."
He said Valor has a calm demeanor, but is ready to work when it's time to work.