NEBRASKA CITY – Fans and family are reacting this morning to Cheri Becerra Madsen's second medal at the Tokyo Summer Games.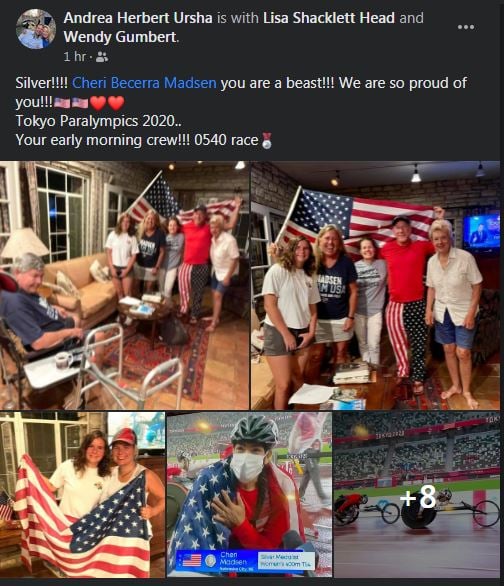 Madsen, who earlier secured a medal in each of the four Paralympics she has competed in with a bronze in the 100 meter T54, won silver in the women's 400 M T54 early Thursday morning.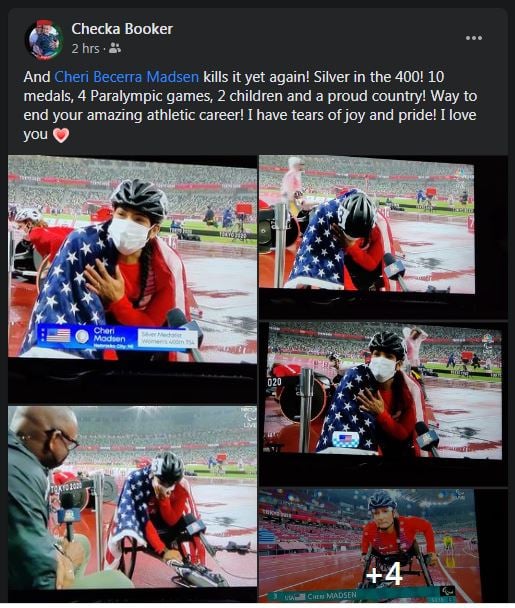 Her time of 53.91 was a fraction of a second behind gold medalist Manuela Schaer of Switzerland and ahead of American teammate Tatyana McFadden and Zhou Zhaoquian of China.
Madsen has won 10 medals in four Paralympic games.
The Nebraska City Eagles Club is planning a fundraiser for Madsen during this year's antique tractor show over the AppleJack Festival.
Madsen, 44, was among a roster of 234 athletes on team USA to compete in the Paralympic Games Tokyo 2020. She was among 14, four-time Paralympians.
Madsen, who took a 13-year break from competition, returned to qualify for the 2016 summer Paralympics at Rio DeJaneiro in Brazil. She earned a silver in the 400 meters there.
She later competed in the 2017 Paralympic track and field championships at UCLA.
At the US. Paralympics in California, she was first in the 100, 200 and 400 meters.
Her 200 meters' time at the Rio games surpassed her own world's record with a time of 53.06
https://www.facebook.com/cheri.becerramadsen