FALLS CITY – Three years after hundreds of Falls City residents packed a school auditorium under the banner of Take Back Our Community, the Richardson County courts have experienced a doubling in felony drug charges and over 40 cases are still moving through the court system.
When TBOC held its meeting the Richardson County court had ended a year with 55 felony arrests, but meth charges have led the way for a jump to 125 felony arrests so far in 2021.  Law enforcement, led by newly appointed Sheriff Rick Hardesty, has used confidential informants, controlled buys, narcotic detection dogs and seized cell phone information.
While Take Back Our Community was calling for effective counter measures to crime, Falls City police arrested Jordan Lunsford Sr. saying a pipe with meth residue was found in an alley where Lunsford had been seen. Those charges were later dropped, but not until after Sheriff Hardesty set up a controlled buy with a wired informant at a  16th Street residence.
The sheriff gave the informant $80 to buy meth and, when the buy was complete, the sheriff used the information to obtain a search warrant. Court documents say officers found a stolen gun and illegal drugs at the house.
In January this year,  US Marshals joined the Richardson County Sheriff's Office in the search of a residence that led to new charges against Lunsford, including delivery of methamphetamine. The arrest affidavit in that case was sealed by the court.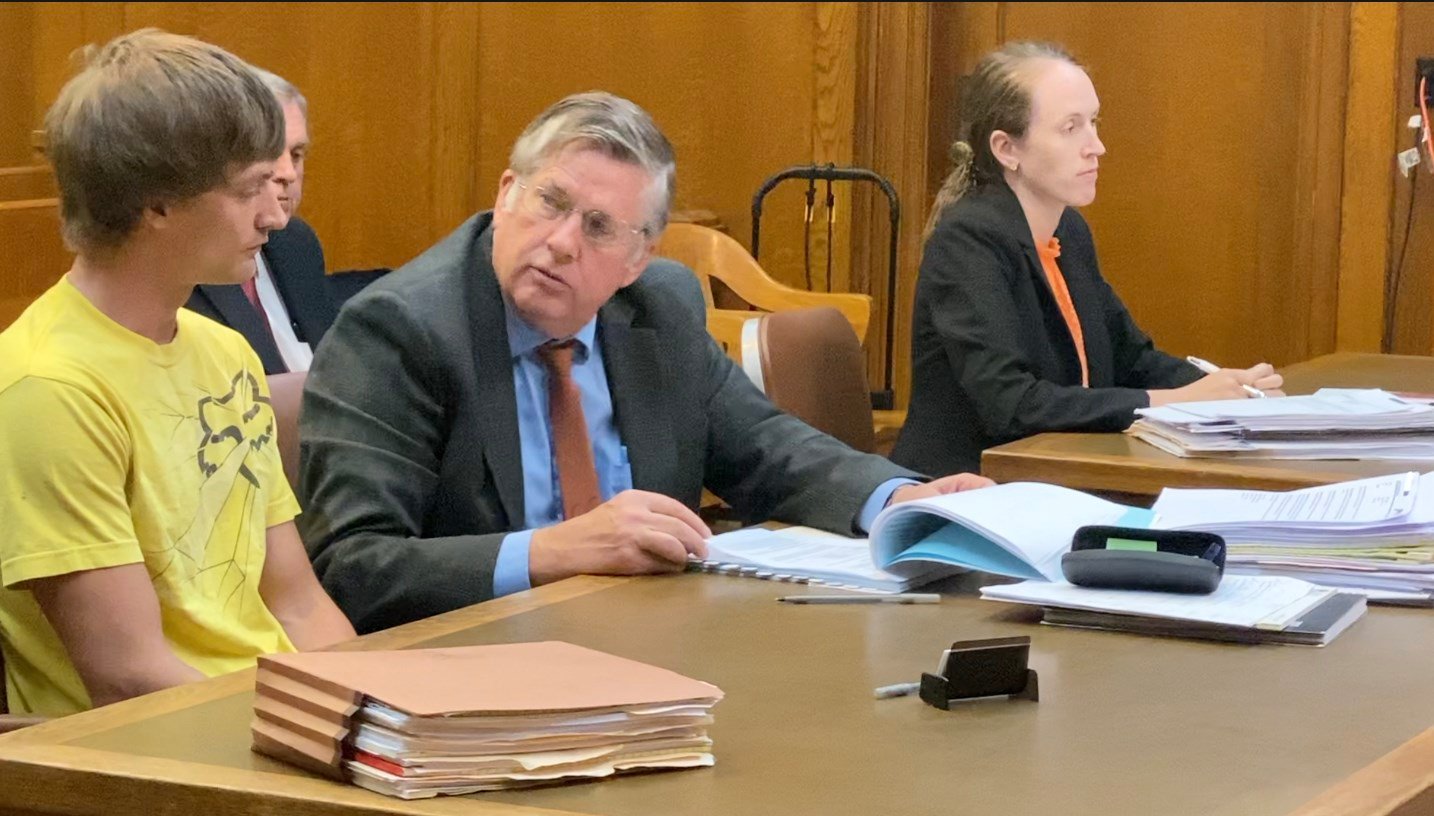 In a plea agreement, that charge was reduced to attempted delivery and the state agreed to a joint recommendation of probation at sentencing.
Defense attorney Steve Mercure said the 30-year-old Lunsford had a prior probation for criminal mischief and was unsatisfactorily dismissed from probation in 2015 for driving under suspension.
He told the court that Lunsford will benefit from a term of probation because he will be able to obtain treatment.
Mercure: "We think that Mr. Lunsford is using this in an attempt to turn his life around."
Judge Julie Smith noted that the presentence investigation says Lunsford is motivated toward treatment and toward parenting his children. She said the state's joint recommendation for probation was a factor in the sentence.
Smith: "I knew that the probation officer was recommending probation and now that I know there is a joint sentencing recommendation for probation, I am going to find that you are a suitable candidate for probation, but there is going to be a jail component with it because I just think this is far too serious to give you probation without a jail term."
He was sentenced to two years probation on each case for a total of four years and 90 days in jail.
Smith: "These are serious offenses and you are charged with a slew of these, but I listen during the sentencings and I can have my mind changed by what I hear."
Lunsford was remanded into the custody of the sheriff.