FALLS CITY – A new ladder truck is taking Falls City volunteer firefighters to new heights.
The volunteer fire department held an open house June 12 for its new, E-One truck with a 95-foot ladder.
Assistant Fire Chief Jon McQueen said the city's 1981 ladder truck was used when he joined the fire department in 1984 and served the city well on numerous fires. After 40 years it began to have problems and McQueen said serious hydraulic issues were exposed during the Portillo's Mexican Grill fire in 2018.
McQueen: "The benefits of this truck is going to be having the additional height for the large buildings downtown. During training with E-One people we went to the Grand Weaver Hotel and we set it up and we also went to the True Value Hardware store and set it up. 95 foot gets us to the top of the roof of those buildings. Being that height, we can either climb the ladder or we can bring personnel from the ground up. We can do rescue. We have a Stokes basket that can be attached to the bucket and we can put someone in and strap them with a seatbelt and strap them in and lower them down.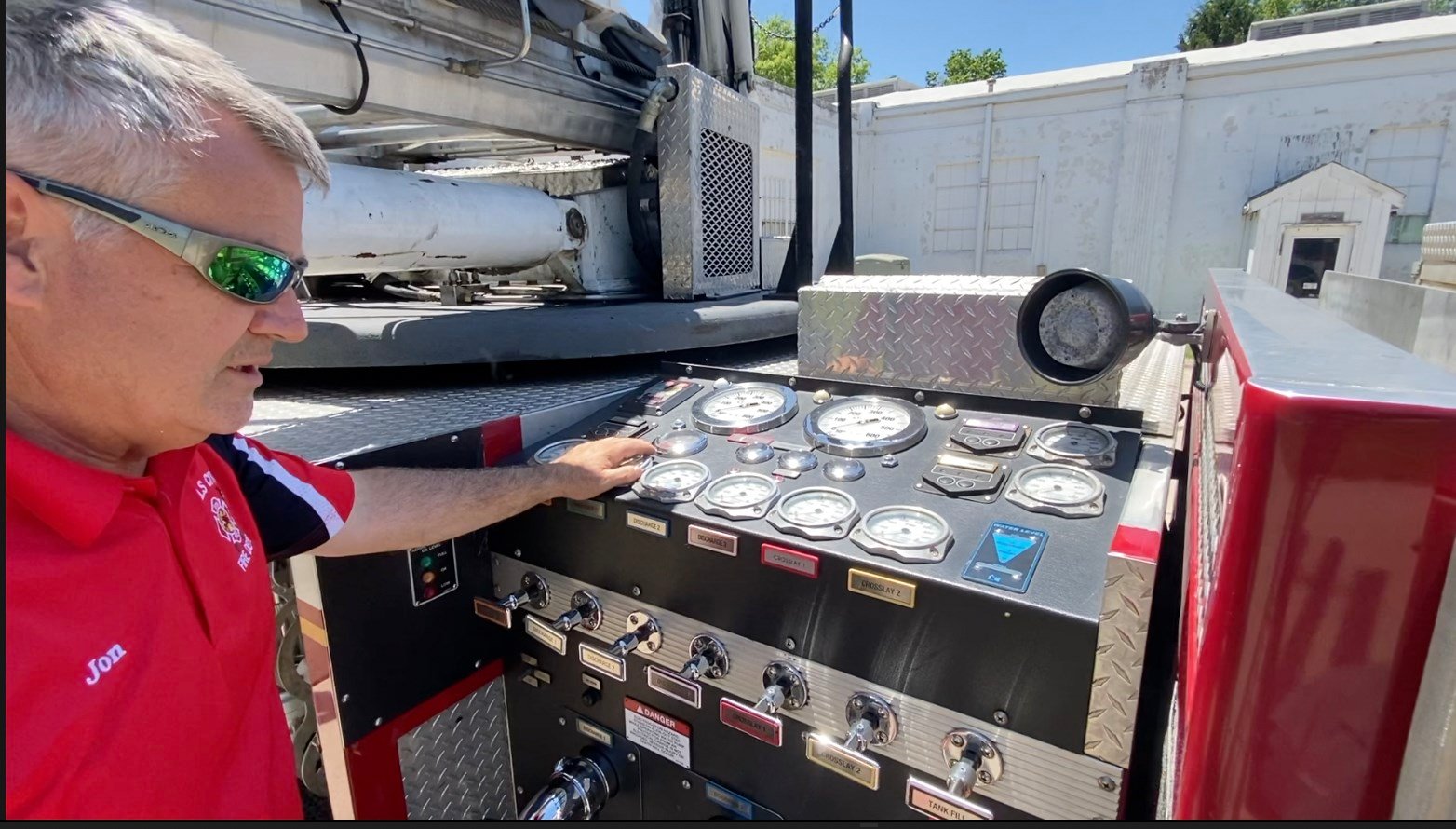 "Also we have controls in the bucket, which we've never had before. There are more safety issues as far as where the truck can go in the height, going 360 degrees and going up and down."
McQueen said a switch on the master platform will allow controls to be operated from the bucket.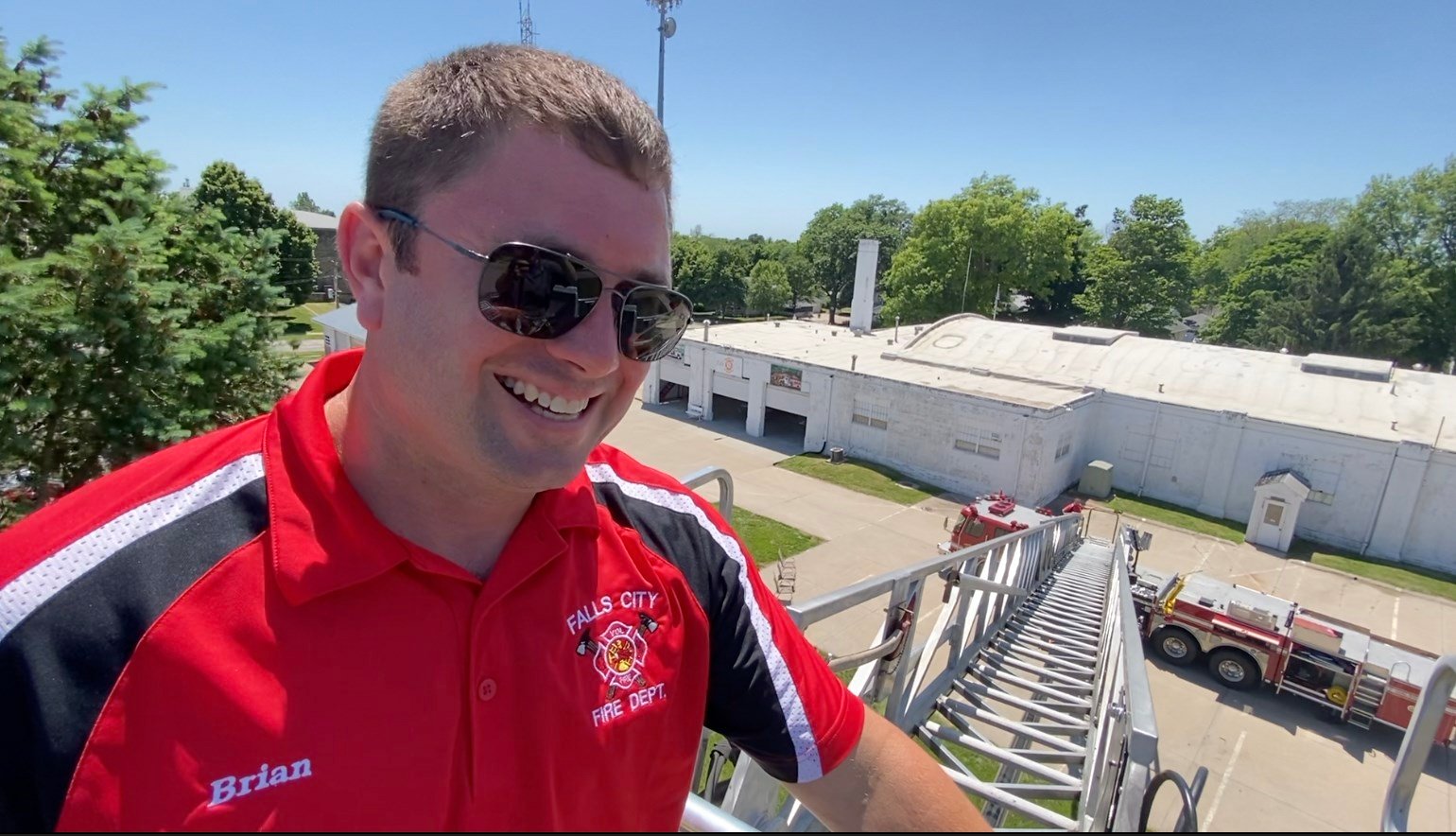 "By operating those controls you can do all ladder motions – up, down, left, right extend, retract. You can also do engine high idle. If for some reason your ladder portion or bucket portion become out of alignment, you can have an override switch and level up the bucket, while you're in the bucket. There's also controls to run the waterway system, as it will put out 1,250 gallons per minute."
Second Assistant Chief Brian Vice is among six drivers trained to operate the truck.
Vice: "This 2003 compared to the '80s model is way different. You've got a bigger platform you are on. The hydraulics are a lot smoother. Just the whole feel of it. This aluminum ladder, you can tell it's a lot lighter. If you get a little bit of wind it will sway a little bit more, but you know you're still safe with it."
The  truck, which kept its name Tower 1,  came from Vermont with 2,250 aerial hours and pump certifications in 2020. McQueen said Falls City will be offering its aerial in mutual aid agreements with surrounding fire departments.