TECUMSEH – Kolby Kunzman is the junior horse showmanship champion at the Johnson County Fair.
Kunzman was interviewed by News Channel Nebraska.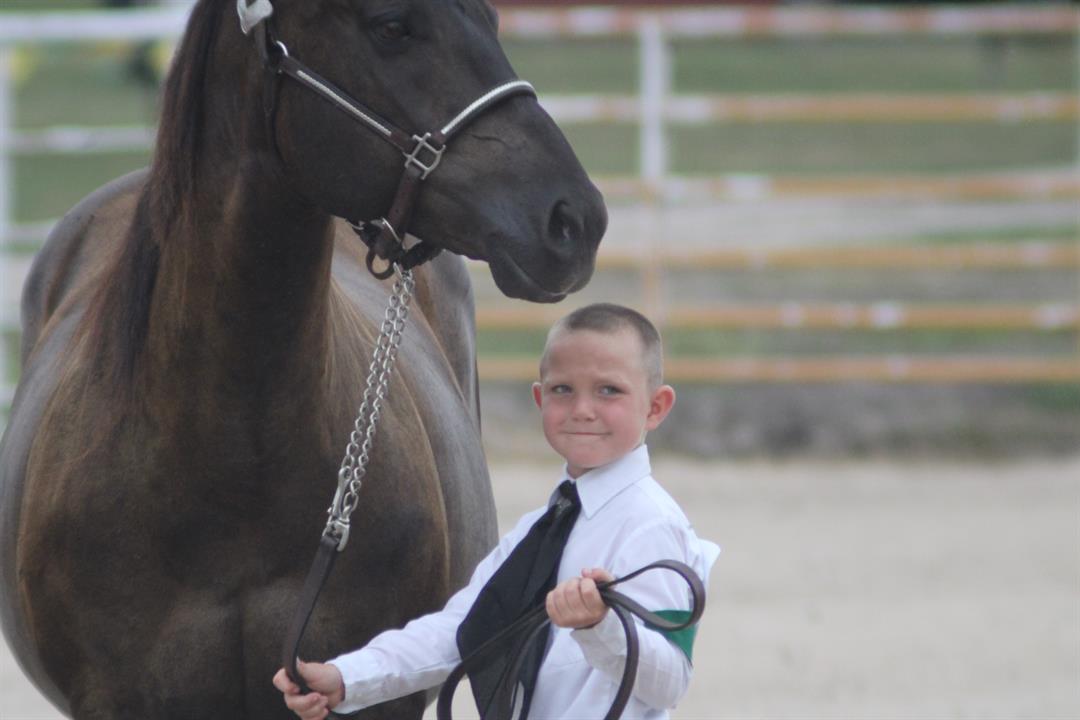 Kunzman: How do you learn to show a horse? "Aunt." Your aunt helps you? How does she help? "Teach me." What kind of things does she show you? "Riding trotting, loping." What do you like best of those? Loping. Why? "Because it's fun."
His aunt is Joy Crosby of Tecumseh.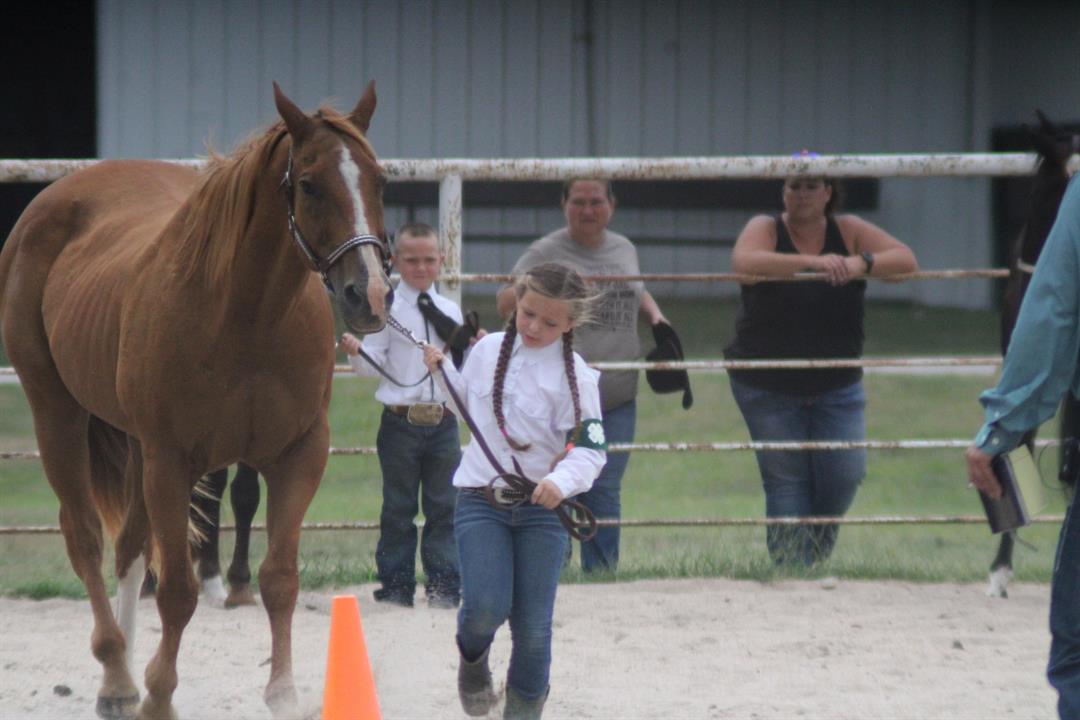 Crosby: "I am ecstatic. It's his first year. We had a lot of learning to do, didn't we? When we first started we didn't know much, but he's a quick learner and we rode and practiced everyday."
Kunzman showed a horse named Patty, who Crosby raised.
Kunzman is about the 10th 4-Her to show her, but Kunzman is planning to show her foal in next year's fair.
Also competing were Riley Speckman, Eleanor Burgett, Evelyn Burgett, Hanna Jones and Brynn Weber.