AUBURN – A Nemaha County 4-Hers is heading to college with a trophy load of confidence behind her goal of livestock judging.
 Elizabeth Hodges, 19, of  Julian competed along with eight other seniors in livestock judging at the county fair and won the annual McIninch trophy.
The contest challenges 4-Hers to judge seven species in three contests, including dairy goats, horses, steers and swine.
In the competition, four animals of each species are brought into the ring and 4-Hers have to rank them. Seniors eligible for the McIninch award have to give reasons for their ranking.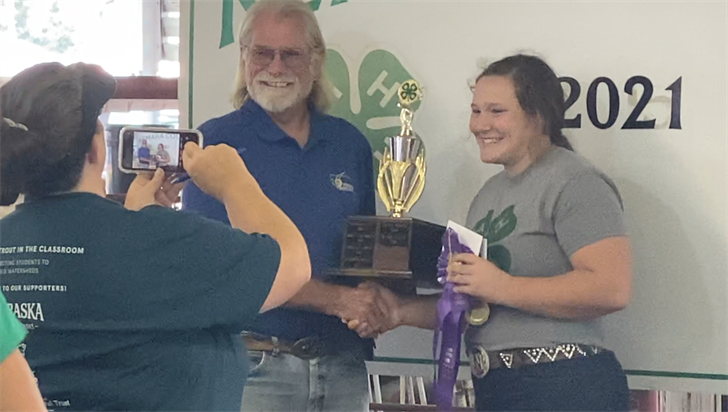 Hodges, who won the dairy judging, said she is most confident judging swine because that's what she is familiar with growing up.
Hodges: "I think you have to look at a lot of qualities. When you're looking at breeding, you want to have it more longer, deeper sided, so it can have as many pigs as you can have in the best way. In market, you want to look to see which one has more muscle and like fat coverage. There's a lot of things that go into it."
The fair's dairy judging champion, has been active in 4-H since she was eight years old and has her future plans anchored in agriculture.
Hodges: "I want to one day be on the UNL Livestock Judging Team, so winning this gives me confidence that I can be able to do that."
The family of William and Margaret McIninch sponsor the trophy.