NEBRASKA CITY – Gov. Pete Ricketts is expected to reach out to citizens Thursday in hopes of influencing the eight elected members of the State Board of Education to scrap education standards he says will sexualize Nebraska schoolchildren.
Gov. Ricketts has scheduled town hall meetings under the banner of protecting our kids and schools at Grand Island and at Steinhart Lodge in Nebraska City. The Nebraska City town hall is from 3 to 4 p.m.
Ricketts: "I've called for the State Board of Education to scrap these standards because they really are teaching kids things that are age-inappropriate. They inject non-scientific and political ideas into curriculum standards."

The state education board has limited public comment at its April and May meetings.
Patricia Timm, a former kindergarten teacher who retired as administrator of the Beatrice Family Resource Center, represents a large portion of southeast Nebraska, excluding Sarpy and Lancaster counties.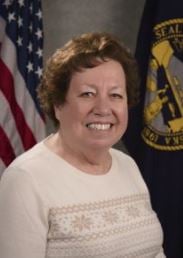 Timm was absent from the board's May meeting, where Abbi Swatsworth, executive director of OutNebraska, spoke in favor of the health education standards.
Ricketts said there is no requirement in state law for the board of education to adopt the proposed sex education standards.
Ricketts: "I was talking to one pediatrician who said this is like "Grooming 101." It's really sexualizing our kids."

At the April meeting, 16 people spoke in favor of the health standards and 60 spoke against.
Gov. Ricketts said the education department does not report to him, so he feels the citizens are the best hope to get a message through to elected representatives.
Ricketts: "I wanted to have town hall meetings to inform parents about what is in the standards and ask them to get involved because I think the only way the State Board of Education is going to take a step back from this is if they hear from parents."

Ricketts said the standards have been formalized by groups that excluded main stream organizations like the Nebraska Catholic Conference, which educates about 10 percent of Nebraska kids, but included activist groups like OutNebraska.
Ricketts said he is not opposed to sex education, when it is done by local schools boards with the consultation of parents.
Ricketts: "Keeping it along the lines of what are the biological functions we are talking about here and not injecting in some of these political, non-scientific things that are being put into these sex ed  standards particularly and certainly not teaching kids about some of the graphic things they are talking about.  They are talking about some graphic sexual things when talking with 12 years old. That is really inappropriate."

The board has scheduled a work session and business meeting in August, but the meeting place has not yet been determined.
https://www.youtube.com/watch?v=4JyHAQ9abHM&list=PLNK0HhYMn1wmx-16iJz4XPgg7H0-YWHTt&index=3
https://cdn.education.ne.gov/wp-content/uploads/2021/03/Nebraska-Health-Education-Standards-DRAFT-1-Public-Input-_-with-colors.pdf
https://governor.nebraska.gov/press/gov-ricketts-host-protect-our-kids-schools-town-halls-grand-island-nebraska-city-thursday