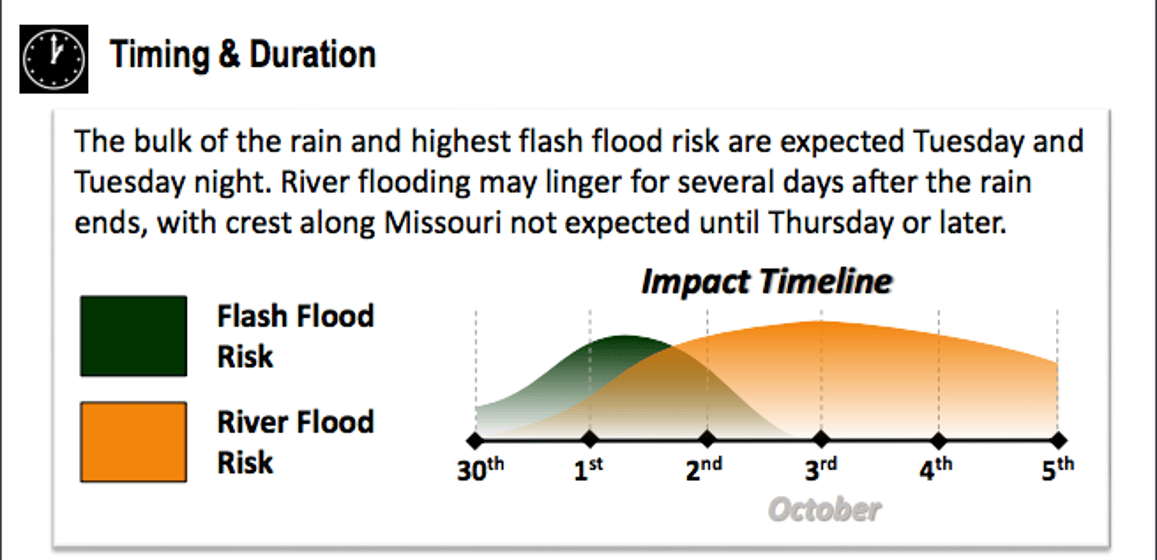 NEBRASKA – Huge portions of the state are on alert right now, as overnight rainfall projections indicate widespread potential for flash flooding.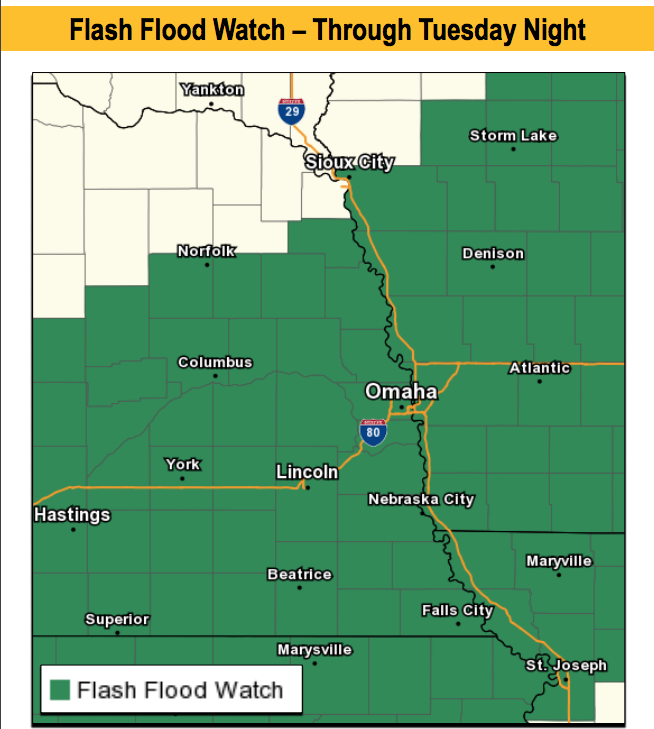 The National Weather Service is warning residents in the Eastern and Southern portions of the state about potential for heavy rain… leaving a moderate threat of flooding along the Missouri River from Blair southward. The could be considered Major near Brownville.
Numerous rivers are forecast to reach flood stage from Omaha southward, including the Missouri, Platte, Elkhorn, Big Blue and Nishnabotna Rivers.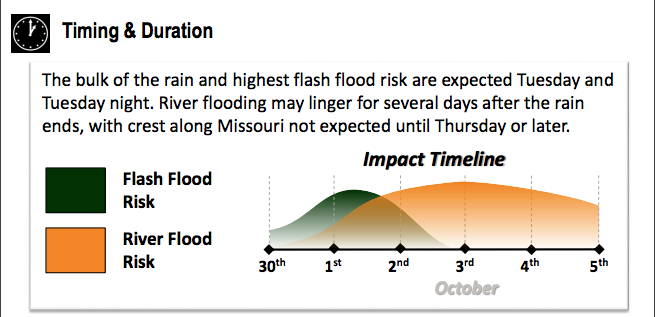 The situation report suggests at least one and a half inches could fall through Wednesday in a portion of the state starting near Norfolk and going all the way southeast to Falls City, and Southwest to Hastings. Many cities in the middle area of that zone could get as much as 5 inches of rain.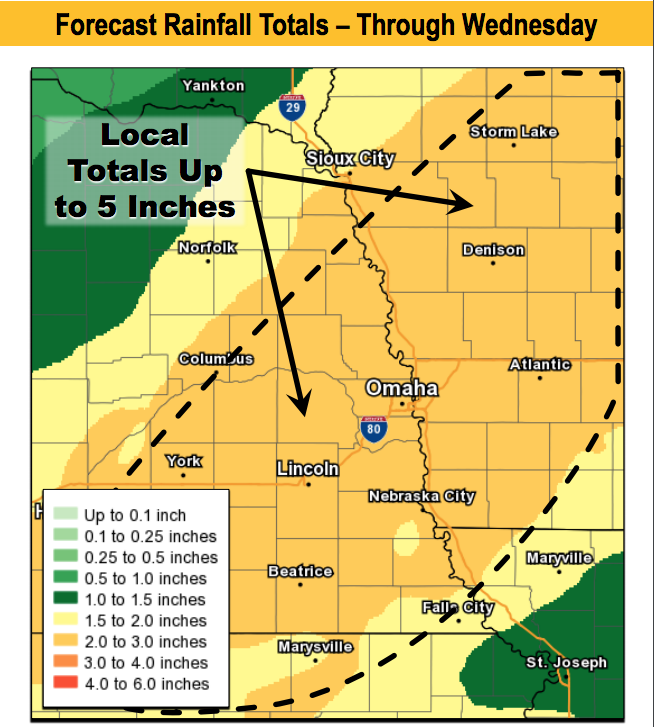 The National Weather Service says the Message of the Day is:
-Widespread heavy rain forecast over the region
-Rising river and stream levels may lead to significant river flooding
-Flash flooding is likely over the region Tuesday and Tuesday night