SYRACUSE - There was standing room only as over 400 people endured the heat index to gather Friday for the Otoe County 4-H beef show.
10-year-old Aiden Velacco of Syracuse explained the attraction.
Velacco: "Last year there was COVID so we had to come … you brought your calf in the day of the show and then you took it right back home, so a lot of people didn't get to come to watch their children or grandchildren or cousins or whatever. They just wanted to come and see them this year because you can actually keep them here."
He showed a bucket calf that had been born in the family barn.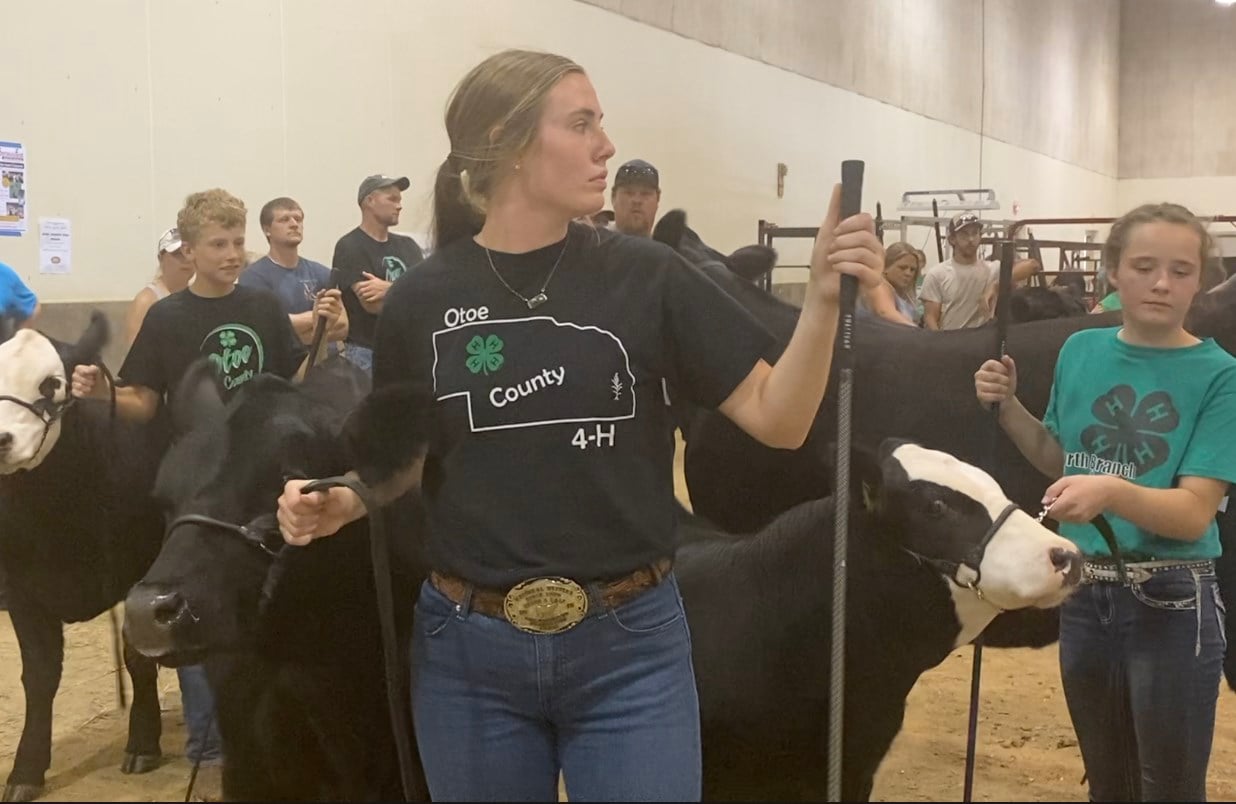 Velacco: "We worked with it and we bottle fed it until today. Every single day, until today."
Annalynn Beach, 11, of Palmyra showed the champion market heifer named Maggie.

Why do you think so many people come to the fair?
Beach: "Well after the past year, it's been so much fun, so I guess it's a lot of fun and there's a lot of people in Syracuse who like it, so it's just a lot of fun."
She talked about her family tradition.
Beach: "It started I think with my great-grandpa Pete and my Grandma Pete who showed and then it moved on to my grandma and grandpa and now to us."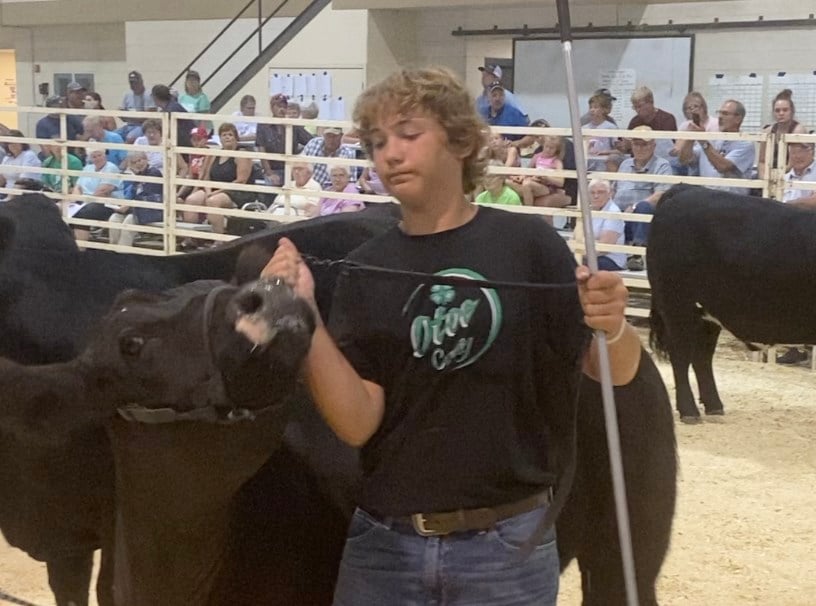 She said her Great Grandma was Pauline Peterson, who worked at the bank and liked to show at the fair.
Beach: "I think she really liked it and wanted to prove them all wrong that girls can show."
Trent Stubbendick's mother Kelsey showed, as did his grandma Kim and his great-grandfather Richard Steinhoff of Otoe.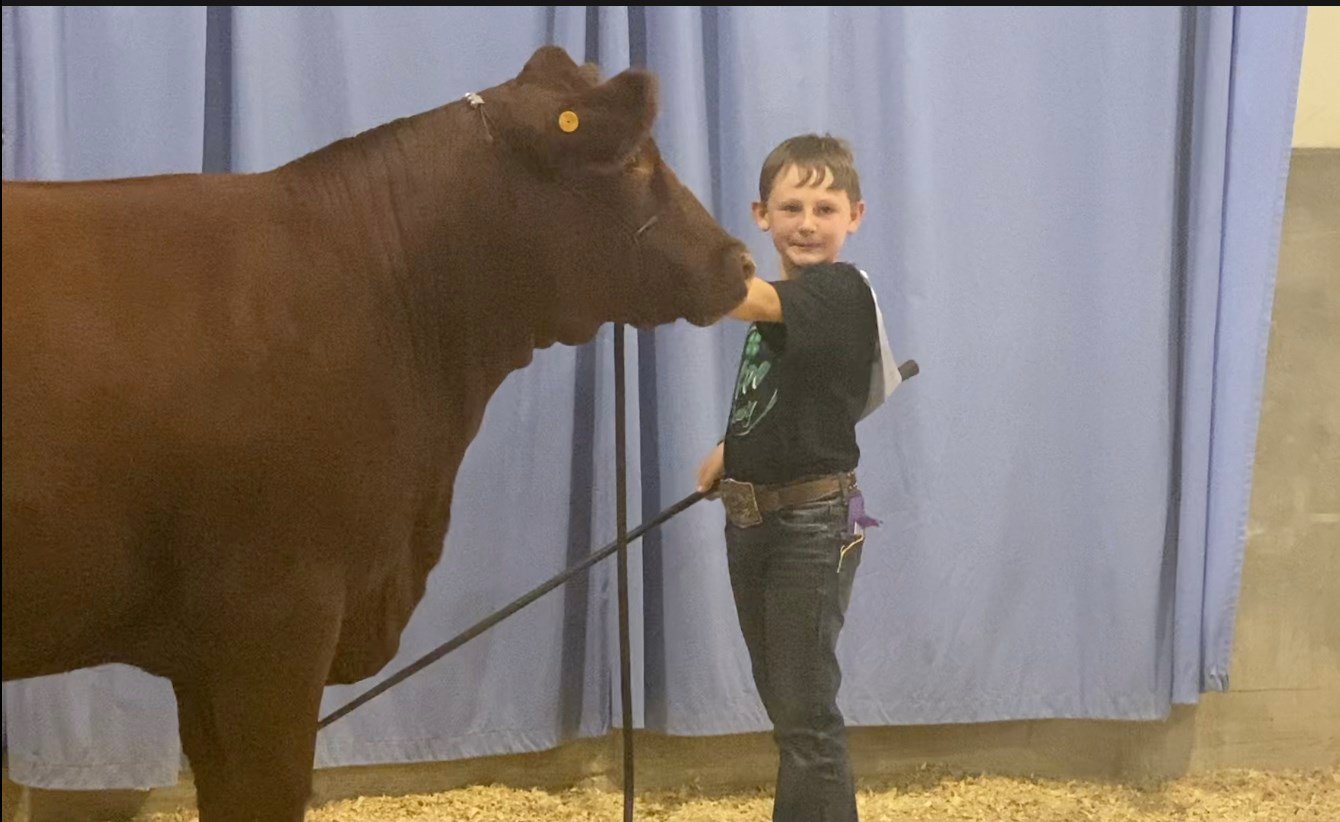 Lori Kirchhoff said there is a long tradition of a good turnout for the beef show. Steve Watermeier was in the Better Beef Producers 4-H Club and she grew up in the same club. Now her three kids are members. Her mom Kim Kirchhoff were also in the 4-H Club, as well her husband.
Family ties are good, but 15-year-old Kadyn Sisco of Otoe said she was surprised to finish behind her brother with the fair's supreme breeding beef.
Sisco: "I didn't see that coming. To be honest I never thought that would happen." To get the reserve? "Yay, I really thought I had him. At least it's my brother."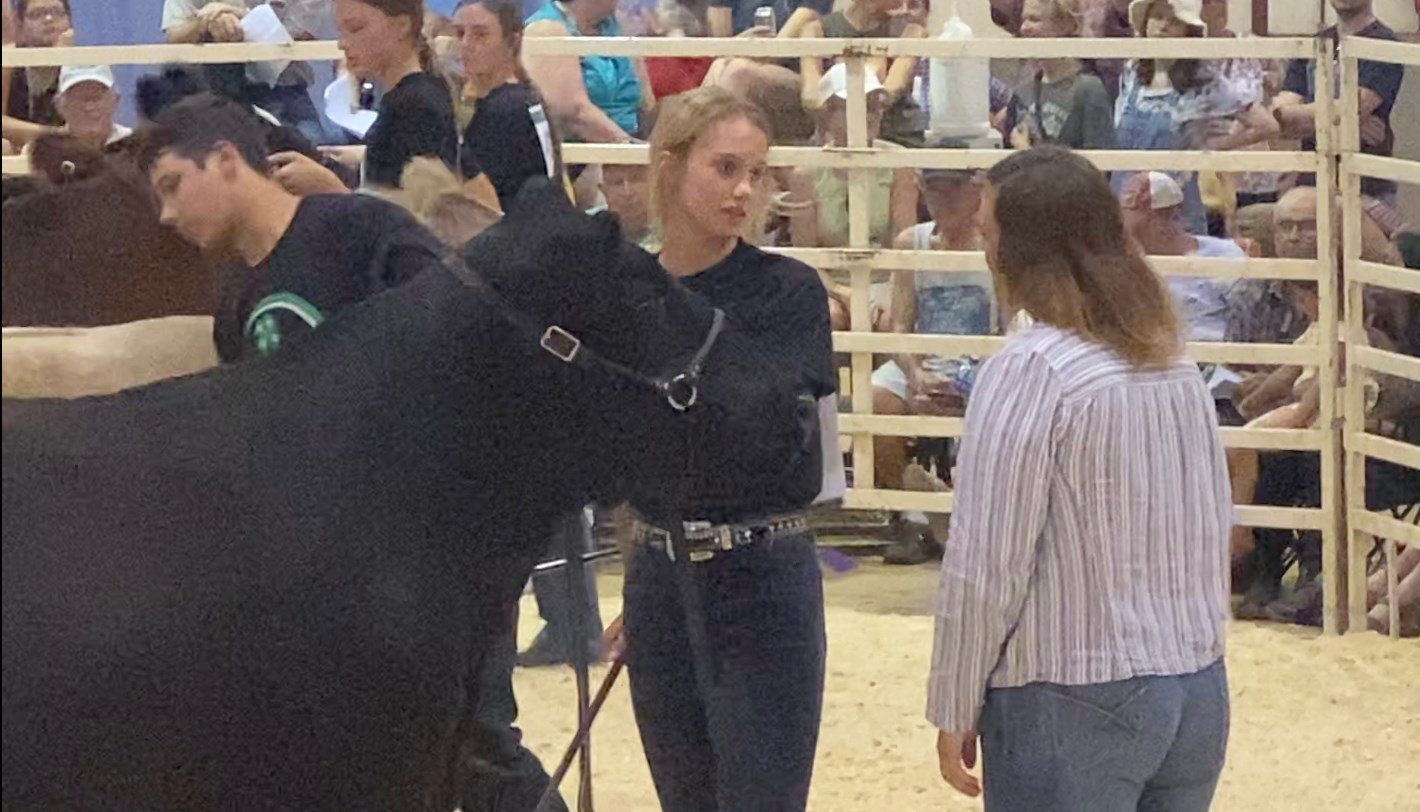 Kadyn was the top beef showman.
Sisco: "My showmanship heifer is very good. Once I get her set, she's stuck and that basically gives me more time and lets me focus on the judge and work on my showmanship presence."

Nine-year-old Karson Brooks showed Cosmo.
Why do you think you won the showmanship? Brooks: "Because I worked. I did the best I could."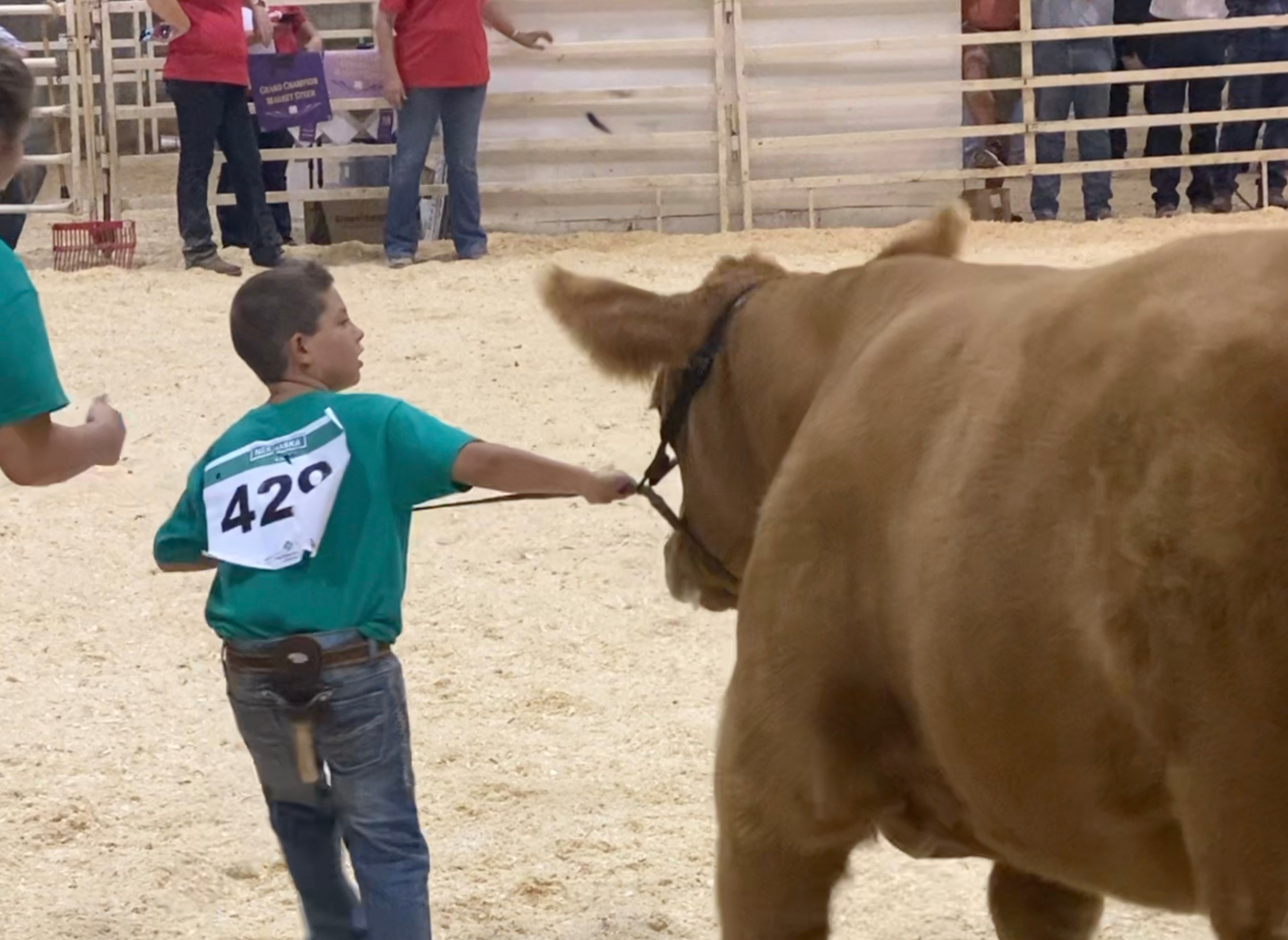 His grandparents raised Gelbvieh cattle and his father and mother showed in 4-H in Kansas. When Tristan got of age to show they started to get back into it on an acreage near Bennet.
Katelyn Smith of Cook was one of 15 entered in senior showmanship. She said showmanship is a big part of 4-H.
Smith: "Being able to know your animal and work with it and try to be able to go into the ring with confidence is really important, not only in 4-H, but just a life skill down the road."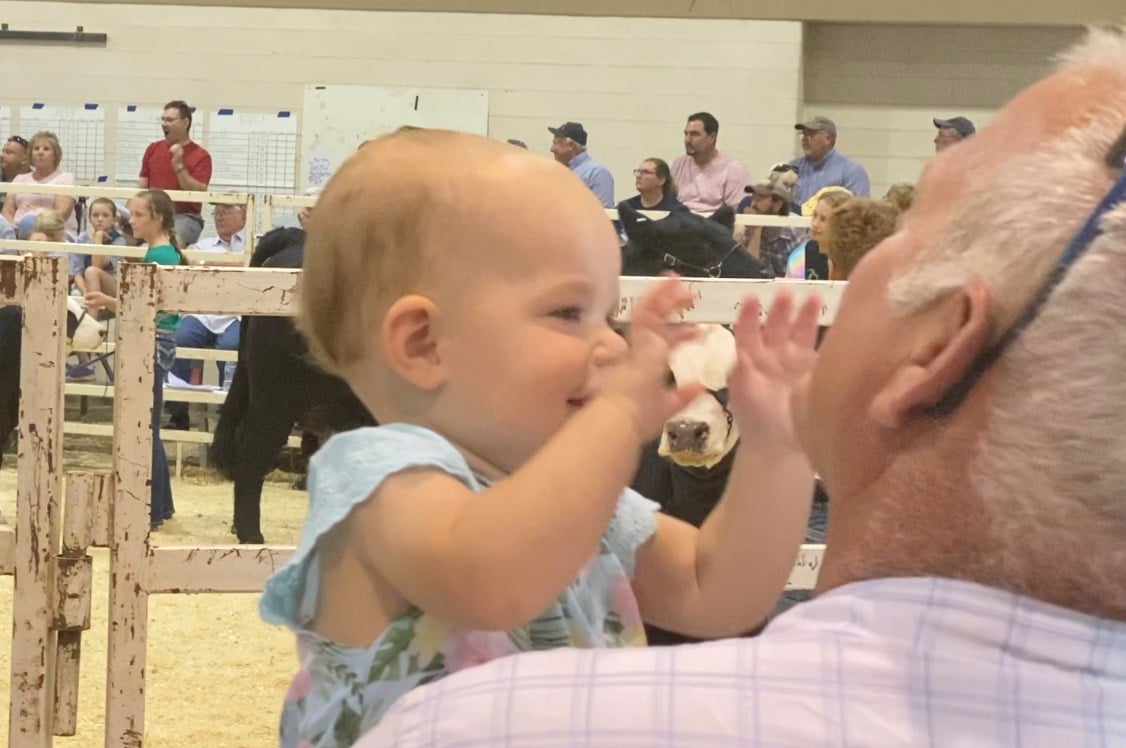 Sydney Wellsandt, who showed the supreme market beef for the second year in a row, said it was great to have the whole crowd there. Organizers say the number of exhibitors, which included 53 for showmanship, was like the days of old.
Wellsandt's steer had the appeal that echoed the champions of the past.
Wellsandt: "The judge said he was a very attractive steer, which kind of put him ahead form the others. He was market ready and he looked fresh."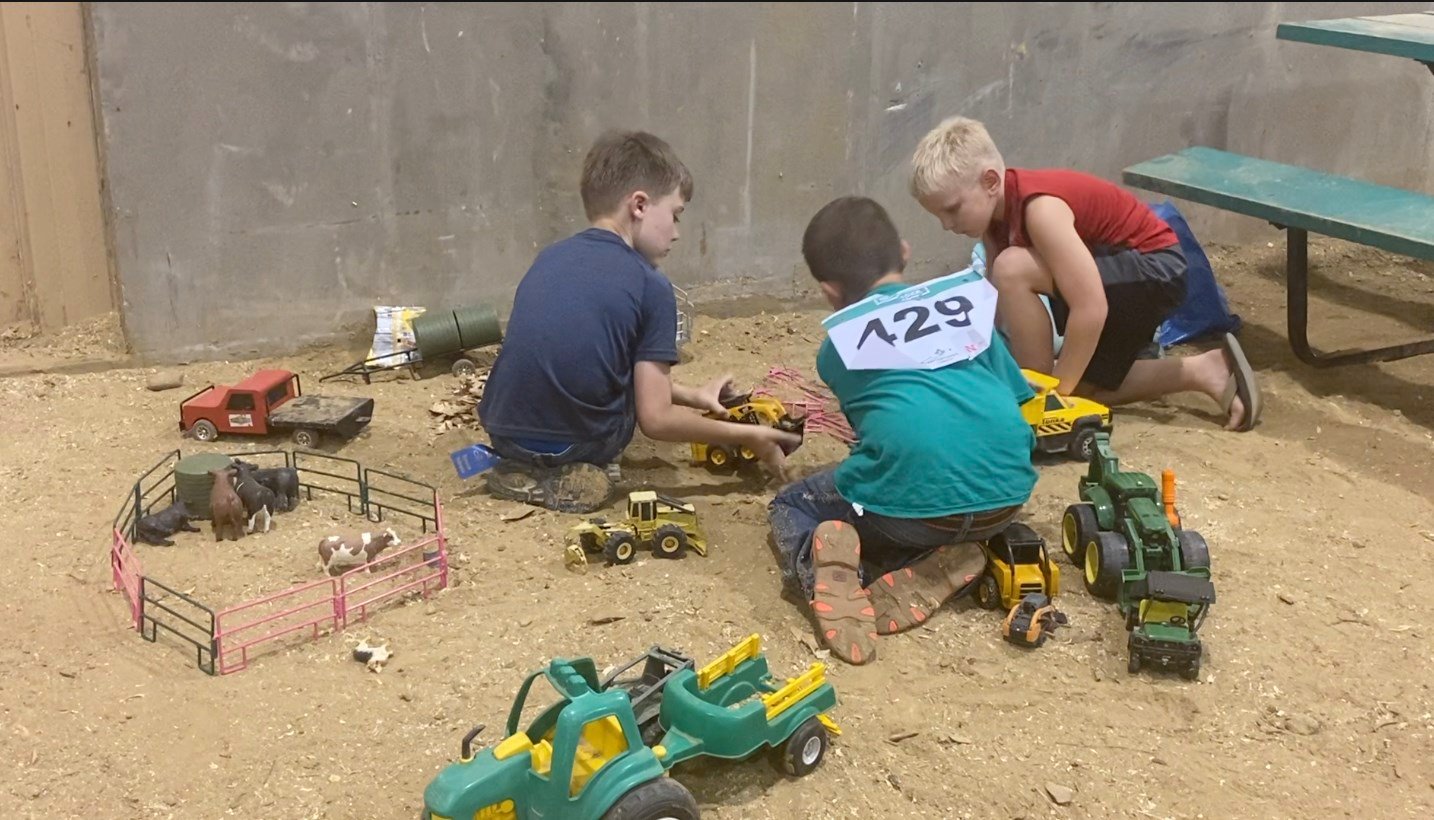 a