AUBURN – With 70 kids catching as many fish, organizers say this weekend's fishing clinic at Auburn had the biggest turnout in the event's six-year history.
Four-year-old Kollyns Vinson won her age division for catching the most fish. The daughter of Lauren and Brett Vinson of Auburn explained her successful fishing technique.
Vinson: "You have to stand and watch your bobber and you can see your bobber. … and when your bobber goes down, you have to reel it in." You caught seven fish that way? "Yes."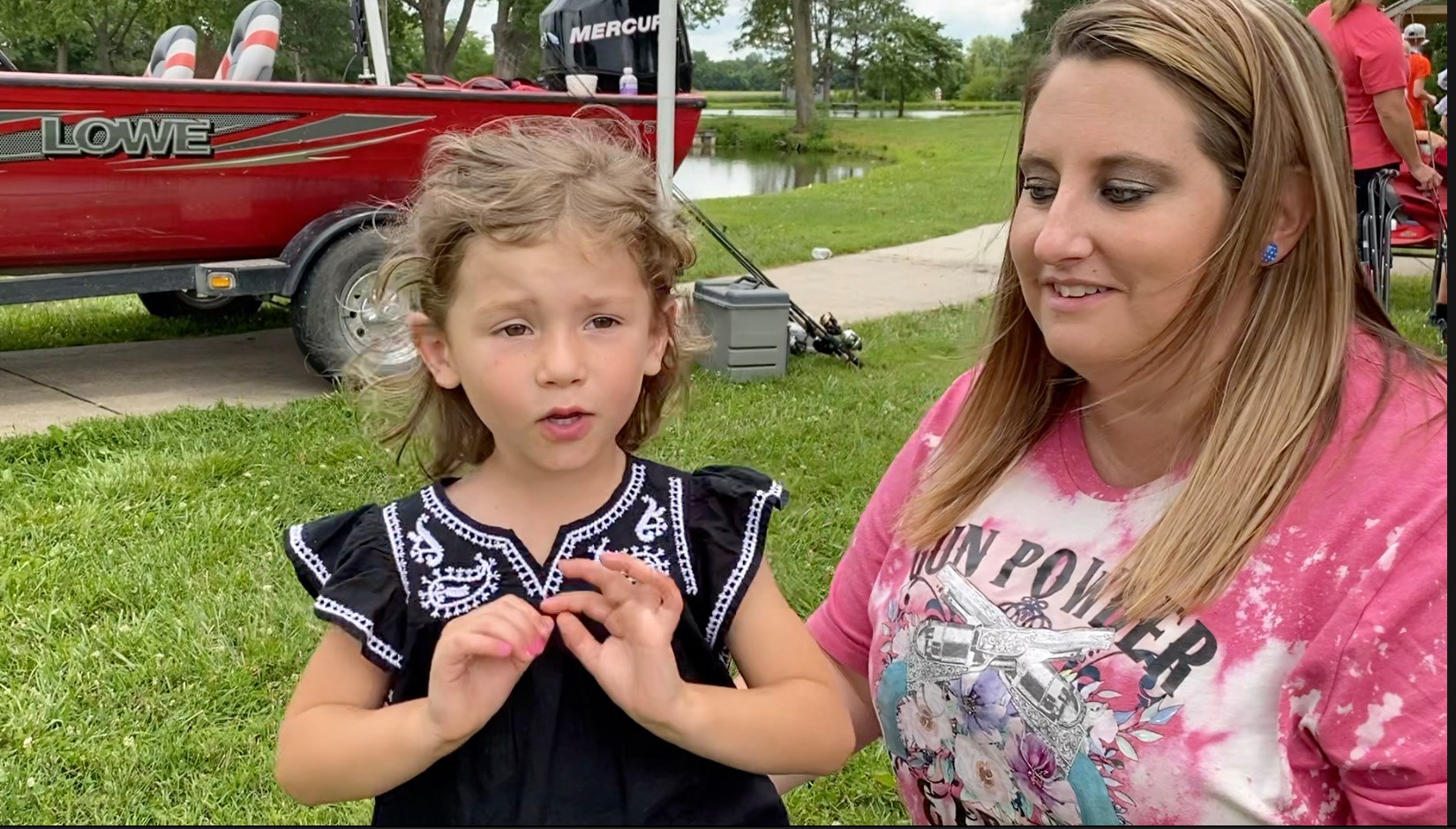 American Legion organizer Matt Daniels helped distribute fishing poles, prize tackle boxes and certificates for pizza and ice cream.
Lucy Rademacher, the eight-year-old daughter of Nick and Laura Rademacher of Tecumseh, won the top prize of a fishing trip with Dave Armstrong, who manufactures fishing tackle and retails hand-tied jigs at the Crappie Shed in Auburn.
Armstrong: "The prize winner and I, I'm going to take her father, the little boy and the little girl with me, we're going to go down and we're going to learn how to fish with 12-foot crappie rods and try to put them on a bunch of crappie for four or five hours."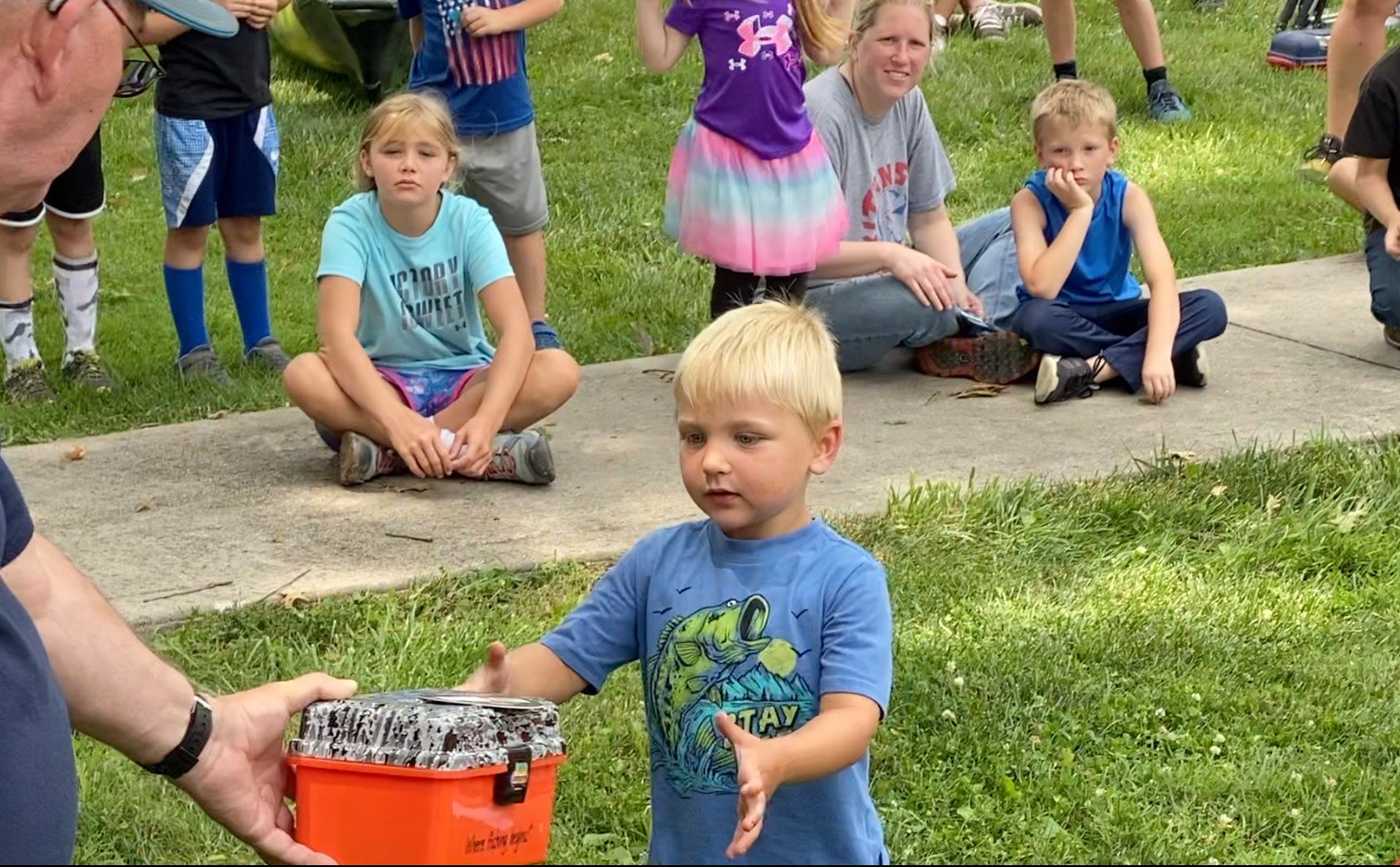 Lucy caught her prize-winning fish on a nightcrawler without any assistance.
Her dad says they have fished at Auburn or Duck Creek a few times, but his daughter is a true novice.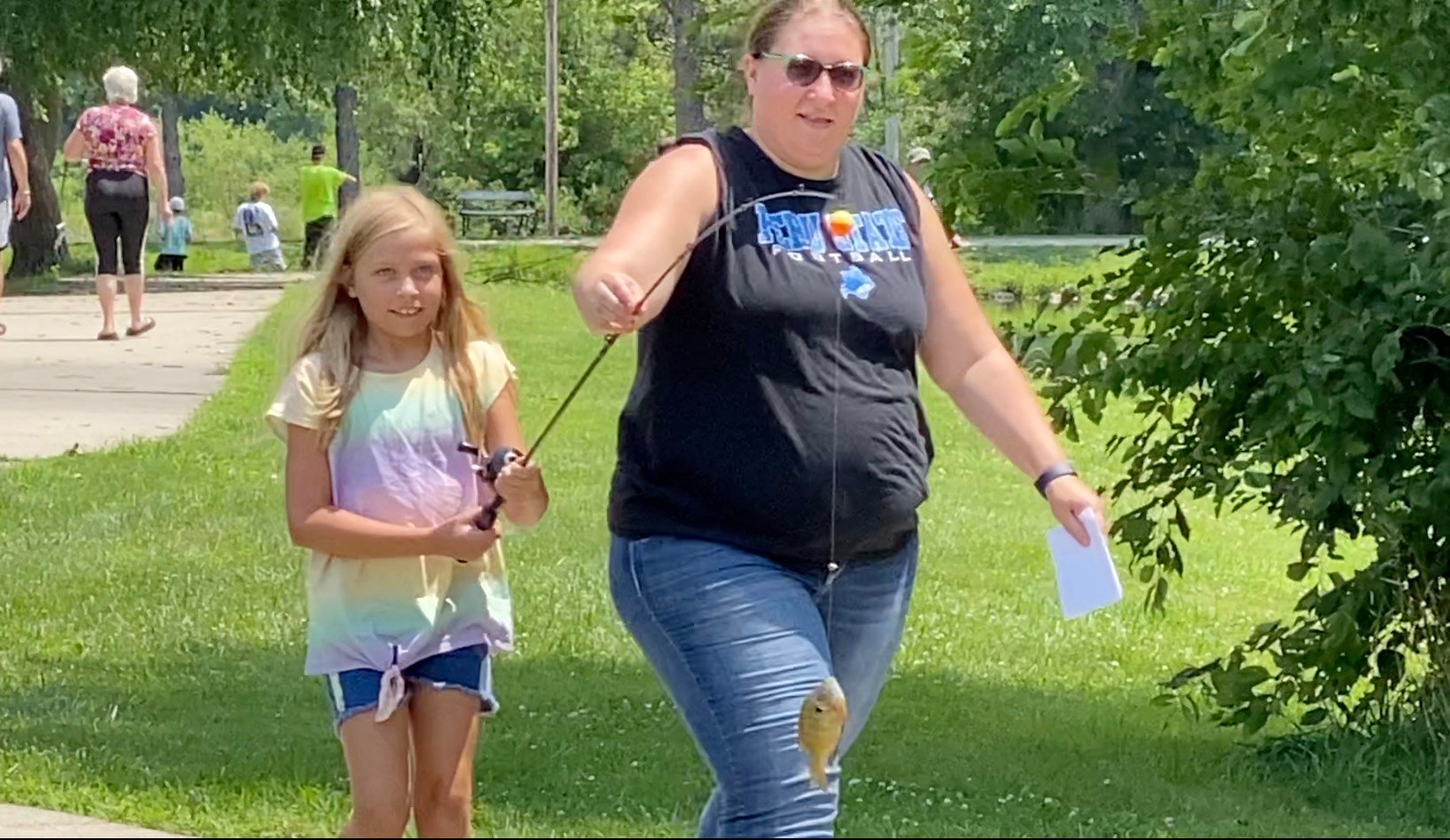 Armstrong, who has competed in crappie fishing tournaments in four states, is currently fishing with a partner in the Crappie Masters Nebraska.