BEATRICE – Some citizens want the City of Beatrice to do more to clean up unsightly areas, remove junked vehicles and substandard structures. Community Development officials with the city say more than ever is being done….but there are legal provisions to follow when it comes to private property rights.
The city council met in a work session Monday night, hearing concerns brought forward recently by Larry Wolken.

"I'm proud of this town. We got a nice firehall, a nice hospital, school, water park, library...and there's a lot of new people moving into town. I know a lot of the new sales of houses is retired people coming into this town. I just don't want this town to end up like a couple of towns south of here."

Beatrice Community Development Officer Rob Mierau says he understands the frustrations but defends the city's efforts to step up addressing such problems. After being a police officer, he's headed what used to be called the inspection office for more than six years.

"I feel like we've been active more than ever before, especially on junked vehicles, dilapidated housing and nuisances. From 2019, we had over thirteen hundred cases. Last year, we had over eleven hundred cases of violations. A lot of compliance, there. There's violations from dilapidated stuff all the way down to weeds."

Mierau said there were over two hundred junked vehicle cases the past year, several that were towed away and have not resurfaced. Code Enforcement officer Chet McGrury says simply removing a vehicle can take as much as two months, going through required due process procedures and laws.

"Being able to tow vehicles does add a little more bite to it....that hey, I better do something with this, or they're going to take it."

Property owner Gary Frerichs says he's frustrated when he sees junked properties near a home he's renovated.
"I can go in any direction from my home and there's ten houses that I wouldn't let an animal live in. I wouldn't let an animal walk in the yard, let alone, go in."
In one case in his neighborhood, Frerichs says a two-story home has simply been used for storage for four years….a permit for doing something with it, having long expired.

Mierau said people have due process rights, and that can be frustrating for people who see vehicles or properties sit for long periods without correction.
"Some of it you have to have a little bit of patience, on. There is progress there and I think most people would be surprised at the number of statements we get and compliments we get on how well we've cleaned up the city over the past three or four years. It may be hard to believe, but I get people every day that say this place is looking very good."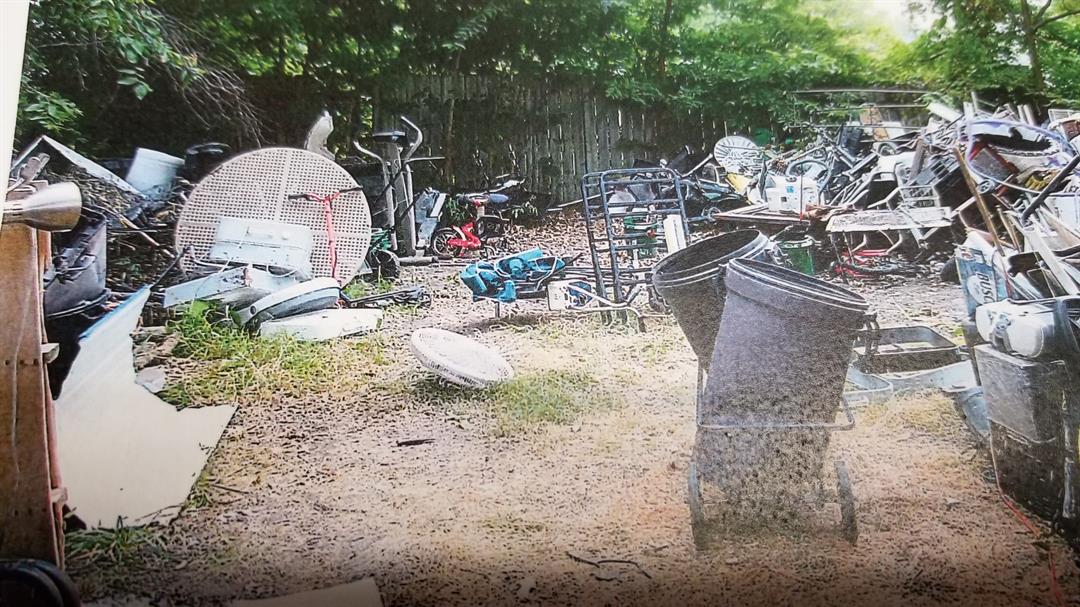 Mierau said he really likes the progress the city has made on junked vehicles, with a strengthened ordinance that allows them to be towed away.
But on the appearance of property, he said the law and individual personal standards are two different things.

"Oftentimes that is one of the biggest challenges that we have, is that probably everybody in this room, their personal standards are very high...and they take great pride in their property and neighborhood. Others don't have that, obviously. And, that doesn't necessarily mean its a violation of the law, unfortunately."

The city also budgets each year to remove about four to seven dilapidated properties. Mayor Stan Wirth says residents can to some extent, point anger at state law for how cases of substandard property are handled.

"We have to do the due process....we have to follow the law and we can't violate people's rights, or we get sued."

In some cases where owners resist, it's taken years to resolve a problem, with foreclosure and appeals rising to as high as the state supreme court.