NEBRASKA CITY – Fire crews have been dispatched in Plattsmouth and Louisville this morning for fires linked to downed power lines and residents are assessing damages from a powerful, overnight thunderstorm.
Nemaha County Emergency Management posted a photo of a large tree branch down across the bed of pickup truck.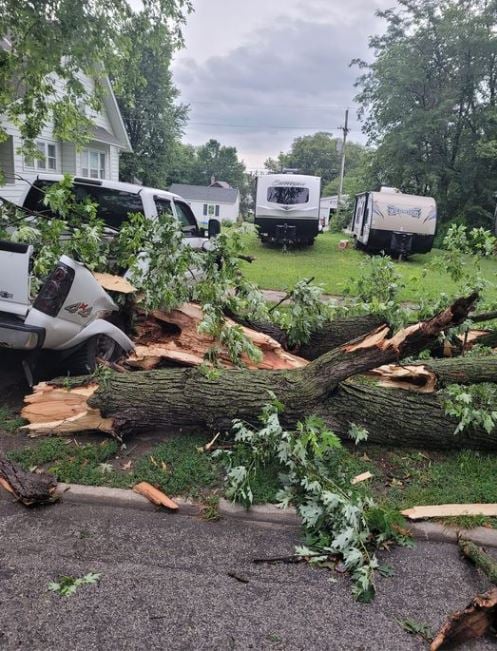 EMA says the intense winds downed a lot of power lines and trees and urged residents to stay away and notify the power company.
Brenner Field at Falls City reported a 77 mph wind gust and a 75 mph gust was reported near Mynard south of Plattsmouth.
Cass County Emergency Management reports trees down in Plattsmouth and power outages.
Atchison County Missouri EMA is reporting electrical service returning this morning.
During the height the storm, OPPD reported 182,000 customers without power. This morning there are 158,000 outages, including 228 in Richardson County, 1,850 in Cass County, 90 in Nemaha County and 41 in Otoe County.
Douglas County has 116,129.