NEBRASKA CITY – Nebraska City officials are organizing grant applications that could finish renovations to the Veterans Memorial Building and get work started at a proposed sports complex.
City Attorney Drew Graham told city commissioners Monday that LB566 provides $15 million for "shovel-ready" projects that were delayed by the coronavirus pandemic. He said projects promoting arts and culture qualify.
Jim Kuhn: "Our donations were slowed by COVID-19 restrictions, just as our economy was slowed."
Jim Kuhn: "Looking at the application, it defines qualified non-profit organization related to the arts, culture, humanities, dance, poetry, photography and performing arts. We plan to do all of that in this building. It's going to be a true community center."
Kuhn said over $2 million in donated funds have already been invested in the city-owned Veterans Memorial Building and a successful $1.5 million grant would complete the renovation.
The city is also seeking $1.5 million for the 19th Street sports complex.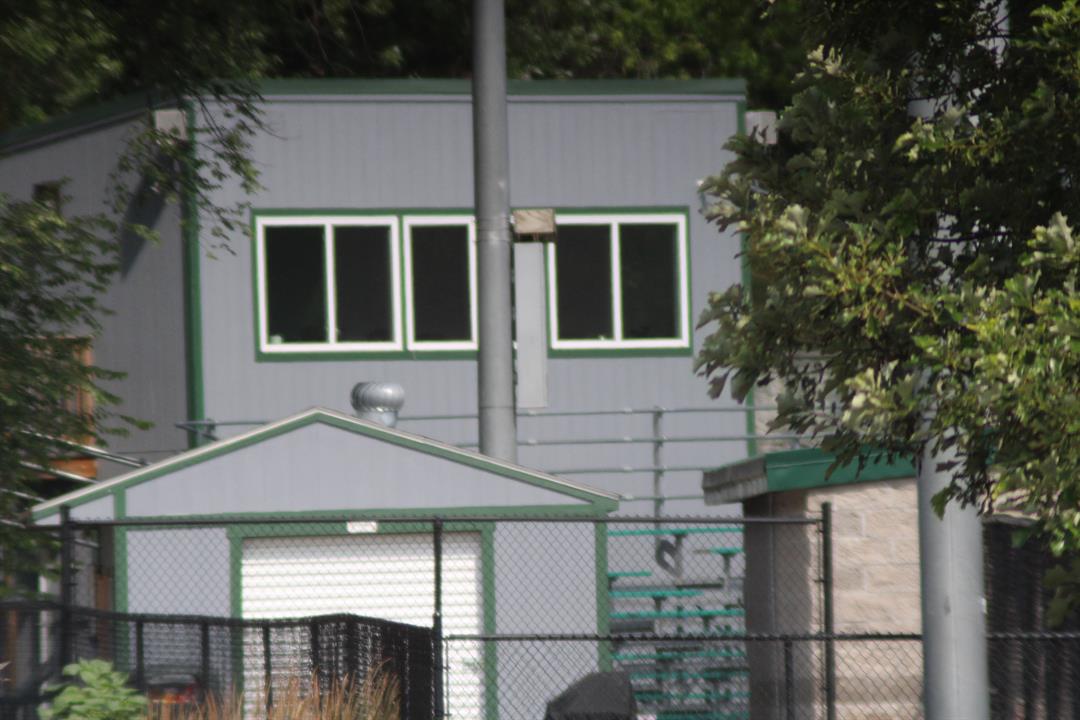 Parks Commissioner Patrick Wehling said JEO is finishing design and cost estimates for a complex that includes four baseball and four softball fields, soccer fields, walking trail, concessions, restrooms and parking.
Wehling: "If we have to phase the project the soccer fields would be the first priority to get developed."
Wehling: "The soccer fields are the utmost priority right now because they are currently housed on private property, so we can get that on city property so we can maintain and take that responsibility from these groups and have that facility for them."
The project is expected to cost in the range of $5 million.
Remaining Veterans Memorial Building renovations include a commercial kitchen, modern stage area and exterior soffits.
Kuhn said the grant will help establish a commercial kitchen at the Veterans Memorial Building.
Kuhn: "Our kitchen is going to be expanded. It'll be twice its size when finished. We're doing plans for that right now. We'll have childrens' cooking classes, as well as adults. We'll partner with local college and high schools for cooking classes and things in that commercial kitchen."
It will also serve banquet service at the building's auditorium.
Attorney Drew Graham said the intention of the LB566 grants is to assist projects that have been delayed by the pandemic, but will provide a positive economic impact on Nebraska.
He said operators of a sports complex are also eligible to apply.
The economic development group know by its acronym GREAT will make the application with a memorandum of understanding with the city as it relates to the sports complex.
Mayor Bryan Bequette objected to grant language that the sports complex was for baseball and softball fields and all-purpose fields suitable for soccer.
Bequette: "I'm just hoping that we are designing soccer fields. If they can be used for something else, then great, but they are soccer fields."
The grant application says GREAT agrees to manage the development of the sports complex.
Mauk: "Our board has agreed to participate because we see it as an economic development component to have a sports complex … the operator requirement in the rules that are being developed by DED for this, leaves some questions for us. It would be a good understanding on our part from today to the start of construction, we can be the operator because we would be the fiscal agent helping with others to raise funds."
But GREAT is not going to be the operator of the actual day-to-day activities.
Wehling: "Whether we get it or not we're still going to be a minimum of $2 million short of the $5 million, so ..
Wehling: "Our plans are, as soon as we can get the information from JEO to develop a cost of the facility, to go out on a national level, as well as a statewide level, to approach other foundations and other grant opportunities."