NEBRASKA CITY – The niece of COVID-19 patient donated 63 boxes of Girl Scout cookies Friday to CHI Health St. Mary's in Nebraska City.
Maddie Hoyle, 10, said her Girl Scout unit usually donates cookies to the nursing home Clark Jeary, but had opportunity this year to pick anyone they wanted. Hoyle said it made sense to donate to those who brought healing to the pandemic.
"I got all these cookies from different people and they donated boxes. I decided to give them to this hospital because they worked for Fernando and I wanted to give back."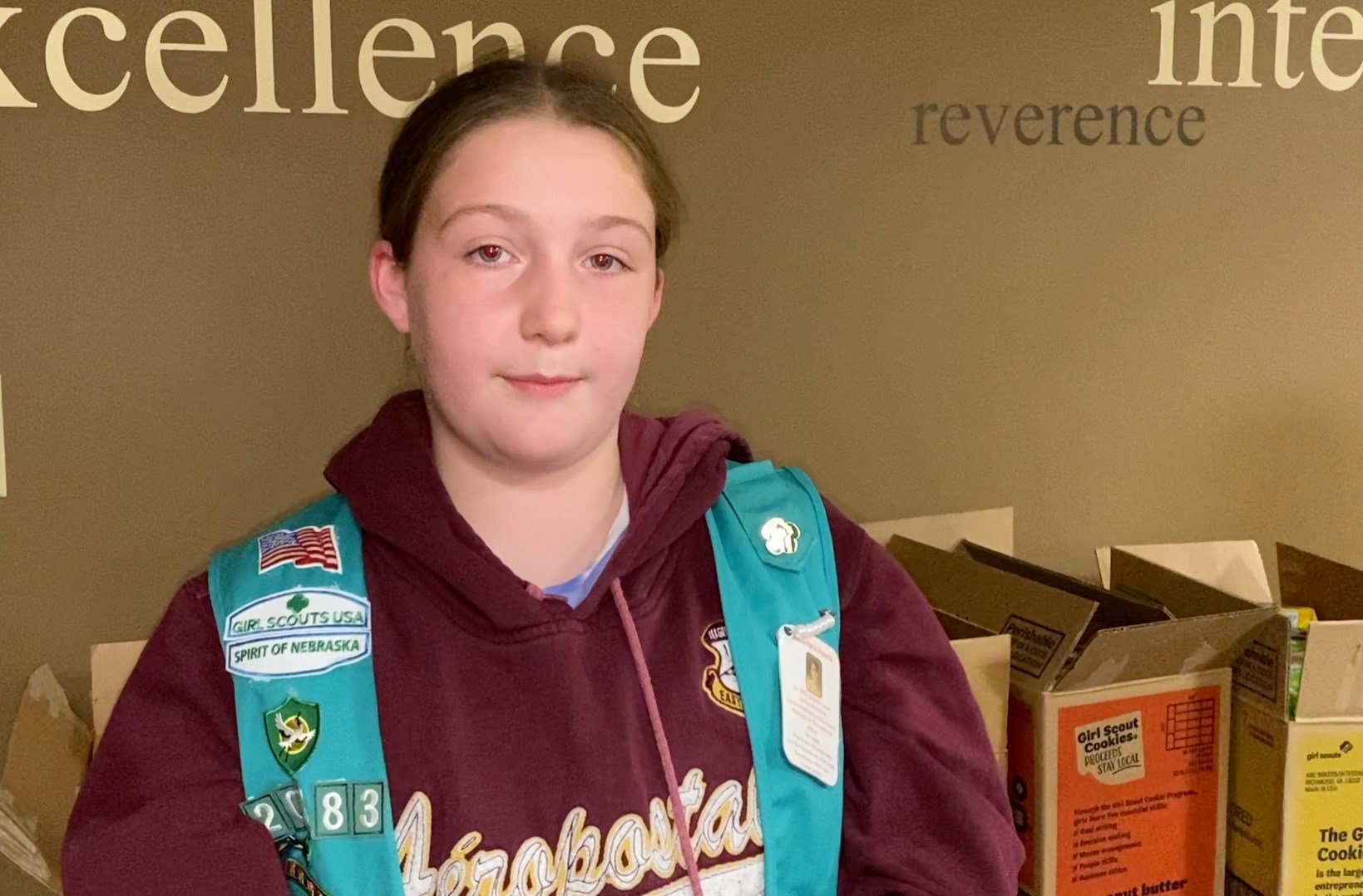 Fernando Dominguez is her great uncle, who was hospitalized at St. Elizabeth in Lincoln on Dec. 10 with a temperature and horrible cough. His conditions worsened and he was put on a ventilator. He took a turn for the better on Christmas Day and was able to make decisions about his recovery and family support.
Dominguez: "When you spend time in Lincoln and decided to move here to Nebraska City to recover and that helped me big time because I have my family here and visit everyday. That's what gave me the strength to get better and recover fast."
The 52-year-old Nebraska City man said he is still recovering, but doing well. He said it was  kind gesture to donate the cookies to the hospital.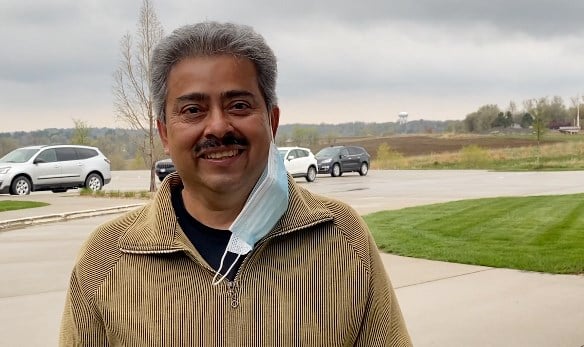 Hoyle: "Because they help not just one person, they held a ton of different people every day."
Dominguez called the health care fantastic and credited the care providers for their encouragement that he will recover.
Dominguez: "Day by day. It can be hard, but I'm positive. I'm getting better everyday."