BEATRICE – Beatrice Sertoma Club members joined Mayor Stan Wirth and city officials Wednesday, for a Grand Opening of the Sertoma-Astro Park splash pad….in northeast Beatrice.

The water is flowing in time for the Memorial Day Holiday weekend, at the neighborhood park founded by Sertoma back in 1971.  Sertoma Sergeant-at-Arms Phil Knowles says significant improvements have been made in the past couple of years working with the Beatrice Public Properties Department and the city.

"We had a GoFundMe page and almost all the banks donated money to the project and a lot of Sertomans worked on it. I'd like to give Allen Grell a lot of credit. He did a lot of the phoning to get donations. It's been fun, and we do have more plans for this park. We hope to get a playground in here and if I understand right, it may be one of the biggest playgrounds in Beatrice. They might take out some of the little items here and put a big one in....which we hope will happen. We're very proud of Astro Park."

Sertoma also built Christensen Park ballfield, donating that for use…and Knowles says the club has raised funds to help back several projects over the years. During the splash pad's first season last year, it drew a lot of neighborhood kids and families.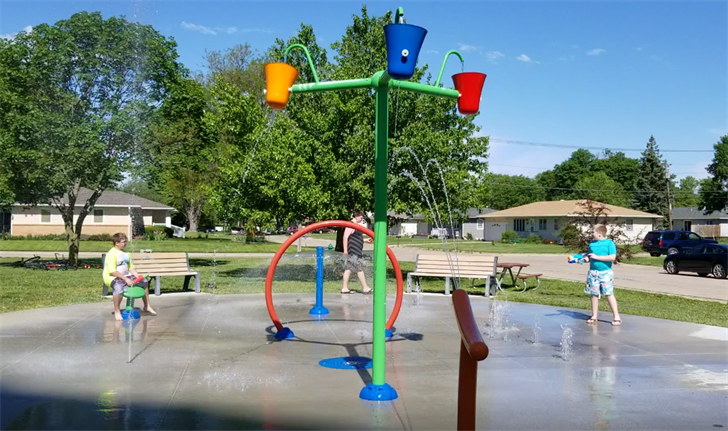 "What I remember from last year there would always be a bunch of kids here....a lot of the mothers sitting in the shade over here in the rest area. It's really a nice park. It's got a lot of concrete and has nice restrooms the city put in for us....a drinking fountain....we're very happy with all that."

Knowles says the club has about seventy members and he says there is always room for more to join.

This holiday weekend is also the opener for the Big Blue Water Park in Beatrice, weather permitting. Public Properties Director Mark Pethoud says the Saturday opening will depend on the weather, with the water temperature still a bit cool.  Following last year's pandemic restrictions, Pethoud says operation of the park should take on a more normal look this summer, though still following some pandemic precautions.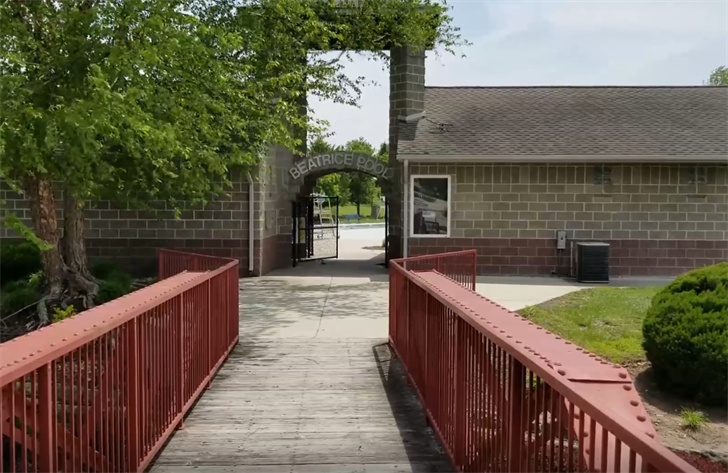 "Kind of follow the rules...we're open from twelve to seven daily and then we're going to have the nighttime swim. We're going to do kind of a family swim...we have the Chamber's swim on Homestead Days which is free to the public on Sunday....then we're looking at maybe having a free swim sometime in July for the community, from seven until nine."

Water Park daily rates and season pass rates remain the same as last season.