BEATRICE – The Beatrice Board of Education has passed a new budget for district 15, along with the school's new tax rate.
It allows spending of up to about $30.8 million dollars. Superintendent Jason Alexander says property valuation went up in the district by about four percent, which means the district is likely to see a drop in future state aid.

"Because of the increase this year of four-point-one-five percent we will expect to see a decrease in state aid next year. It's just a very well known fact that as your valuations go up, your state aid is going to be down. And, the fact of the matter is property tax payers get penalized even more from valuations going higher, because the state doesn't necessarily fill in that gap."

The district's property tax request this year amounts to about $12.25 million, while state aid will total about $6 million. The district's total tax rate will be $1.075 per hundred dollars of valuation….which includes a shift of resources into the district's building fund…increasing it from six cents to ten cents.

Goals in the budget process include financing a program that is in the students best interests, funding facility needs, having a reserve that covers at least four months of operations and maintaining an appropriate revenue level in the event of state aid loss.

Urban property makes up about 52.6% of the district's taxes collected, agriculture property about 37.2%. The remainder comes from personal property and centrally assessed property.

"We know that property taxes are too high in the state. I don't think many superintendents would disagree with that. But, we also have to convince our politicians to access other means of revenue for the state in order to fix that."

The overall budget with the revenue sources available to the district represents about a six-percent increase. The tax request is some $62,000 less than the past year.

In other action Monday night, a new student representative was sworn in, on the District 15 board. Connor Hamilton will serve as a student, non-voting member on the school board.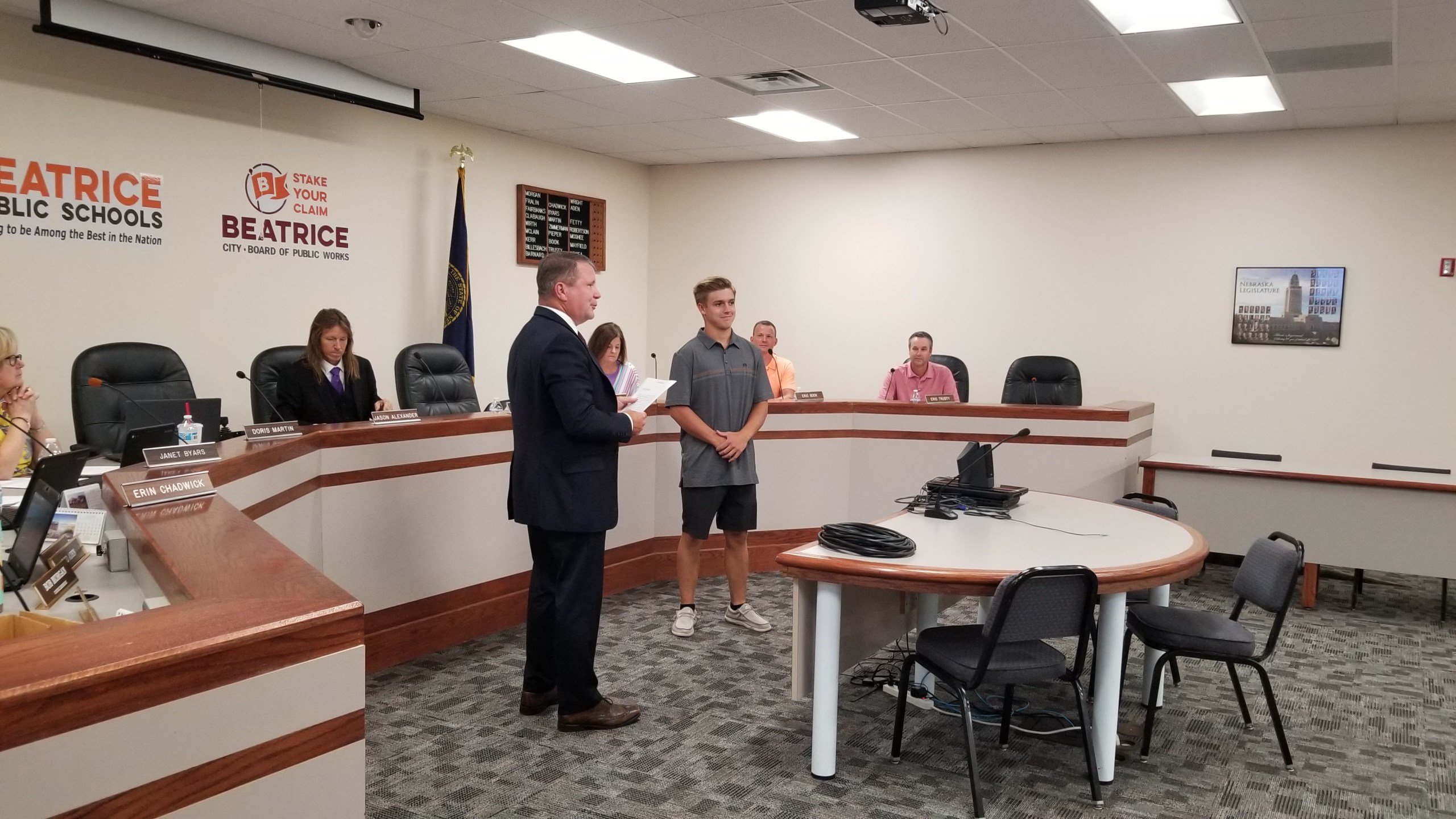 The Beatrice School Board honored as the district's employee of the month, Julie Harris....the Paddock Lane Elementary School Secretary.