AUBURN – Auburn Sixpence hosted a Week of the Young Child Event at Legion Memorial Park, featuring the musical act String Beans and dozens of fun-loving children.
Sixpence is a public school program that includes a home visiting and parenting skills program for families with kids birth to age three.
Wessels: "We also have a program that goes into local daycares. We supply resources, training, materials that they need to be high-quality education centers for our birth to three kiddos."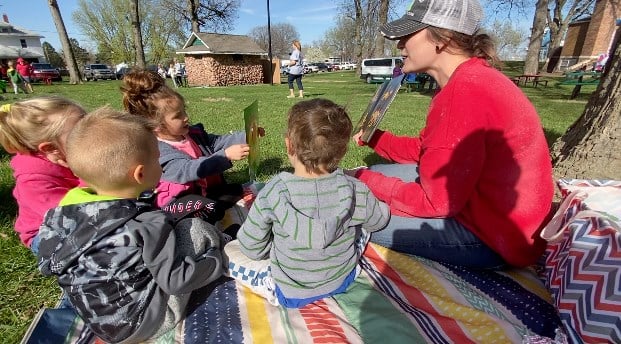 Music Monday was observed for the first day of the Week of the Young Child on Monday.
Wessels: "There's a Week of the Young Child every year so we try to do some type of celebration in support of that week. This year we wanted to do something on music Monday, so we had the String Beans come day. We also have literacy activities that are being put on by a lot of our day cares in Auburn, Peru, some of our centers, family child care homes as well."
Themes through the week include tasty Tuesday, work together Wednesday and artsy Thursday.