AUBURN – The Auburn School Board adopted a health policy Monday that would trigger a mask mandate in school buildings if 8 percent of students are absent and close schools if absenteeism reaches 11 percent.
The 5-1 vote came after Calvert Elementary School was closed for two days after a coronavirus outbreak.
School board member Beth Kernes Krause said she was influenced by heartbreaking struggles with the virus in her own family and board member Stephen Kennedy said the death toll has convinced him to do his best to bring the pandemic to an end.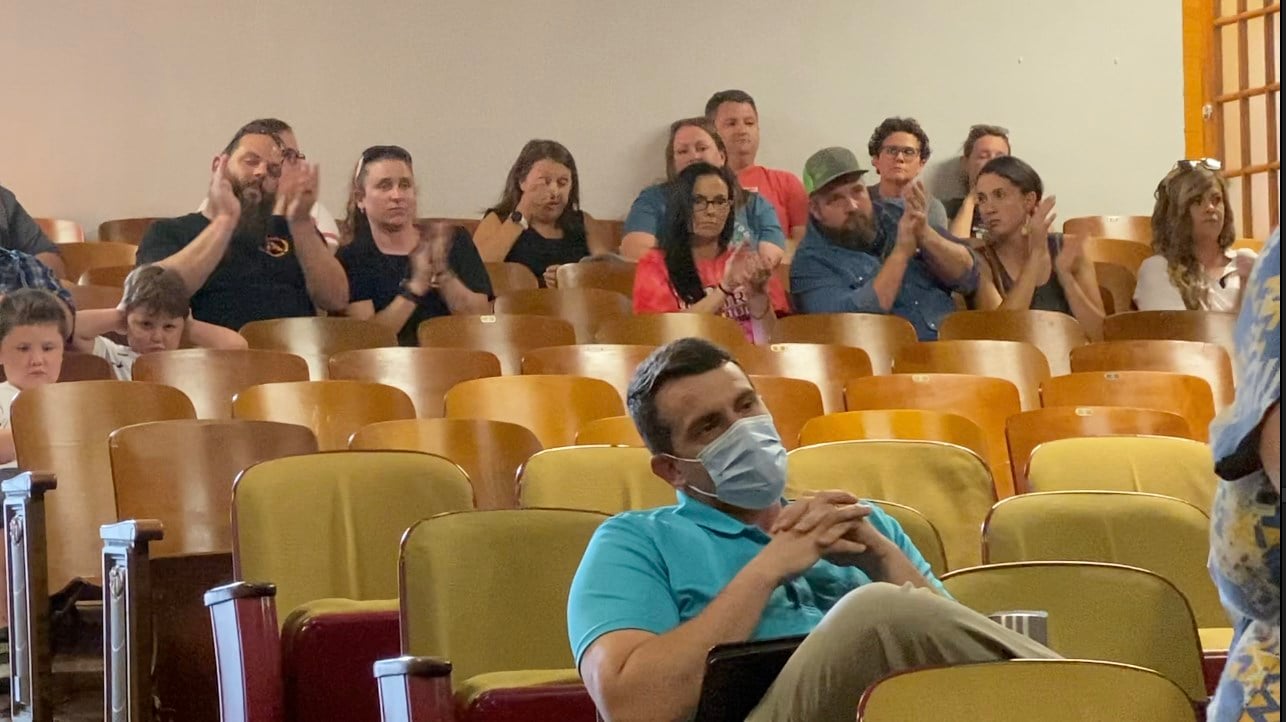 Parent Eli Davidson of Auburn said the mask component of the school board's policy would make sense only if the kids wore medical grade masks and followed strict rules to avoid cross contamination.
Davidson: "But my sons, they are young, they are not going to wear the mask properly … The UK is opening up without mask mandates, without masks at all, because they realize the kids need to see facial expressions."
Davidson said he is not opposed to the portion of the policy to close a school for cleaning if absenteeism reaches 11 percent, but said the potential is too high for social and psychological issues that masks pose for teaching kids the air is toxic and proximity to their friends could make them sick.
Melissa McClanahan said the school board vote was disheartening.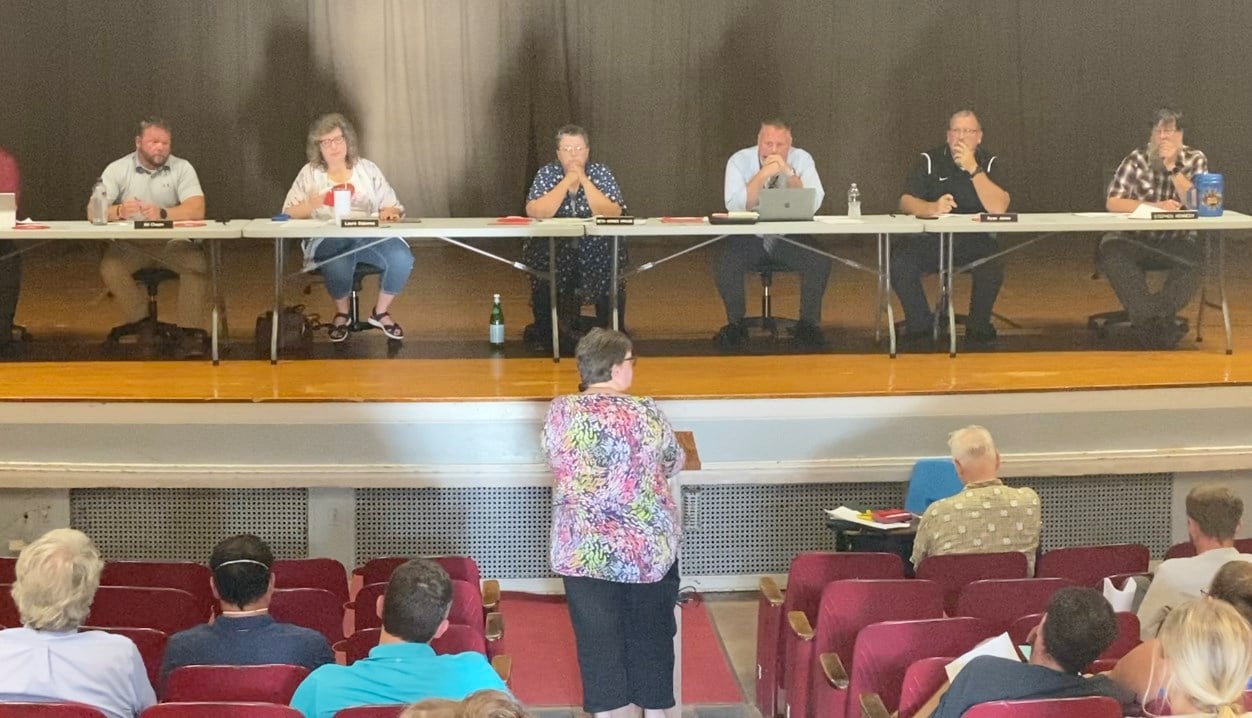 McClanahan: "I think it's an overstep of parental rights. There's no parental consent being taken. I just think they are literally taking every last bit of rights we have from us. It's almost like we don't even own our kids anymore."
School Board member Laura Osborne cast the dissenting vote.
Osborne: "My no vote was specific to creating a mandate. It's a very difficult decision for me to come to but I chose to vote on the side of allowing parents to make the decision for their own children."
Medical Doctor Andrew Ensz said during the last year, when kids were wearing masks, his practice did not see breathing problems linked to the masks and no viral or bacterial pneumonia in kids. He said there was a decrease in strep infections and no increase in sinus infections.
Ensz: "For the most part kids do handle the virus well, but we did see and continue to see kids with lingering headaches, fogginess and decreased exercise capacity after they had the initial illness."
He said the delta variant is more easily spread and hits kids harder.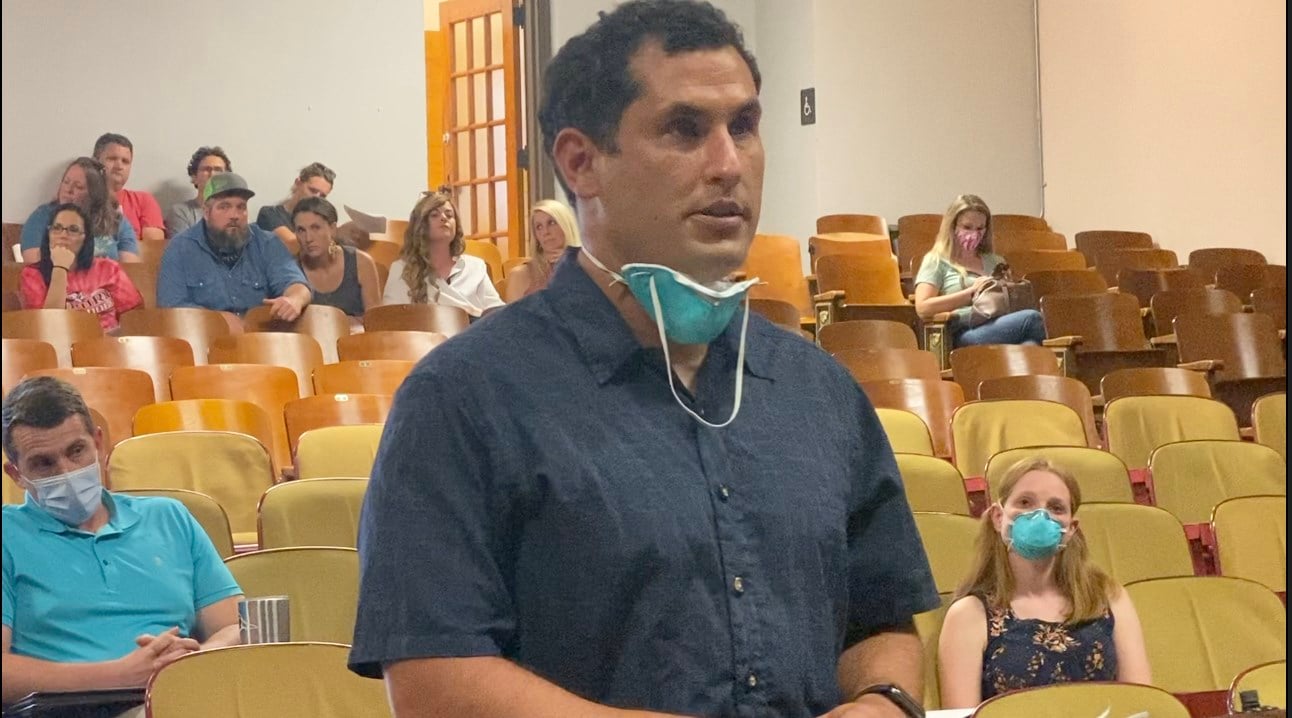 Dr. Amanda Ensz said masks in schools will help keep schools from closing and can provide needed relief of the medical system.
Ensz: "When I talk to my providers that I work with everyday, they are having a hard time transferring  patients to hospitals in Nebraska. We have people from other states, including Kansas, calling and asking for transfers as well. Our hospitals are already stretched thin and this delta variant surge has just started."
Parent Jenika Mullins said her children experience detrimental health effects to wearing masks for long periods at school. She said it is not right for the school to require a mask for mask-afflicted students to attend class.
Mullins: "That's not okay in any aspect, where a school system can refuse my child to go to school over his health issues. That's like taking somebody in a wheelchair and saying you can't come to school because we don't have steps for you."
Osborne said she is concerned about the divisiveness of the mask issue.
Osborne: "Unfortunately this is an issue that has started to divide us very, very much, which saddens me in our small town. I hate seeing it  happen here."
Under the new policy, the school will post absenteeism in each building to its website. Decisions on masks for students and staff will be made after a two-week average is established.