NEBRASKA CITY – A blast of summer heat overcast Saturday's inaugural ride of the Radler Bike Festival, but organizers say the event delivered on gravel road challenges and a Sunday pleasure cruise.
Krystl Knabe of Arbor Day Farm: "The first day we had some unexpected heat and the first one of the summer, so it kind of took everyone off guard, a little bit of rough gravel in some spots, but a lot of positive comments as they came back into the barns."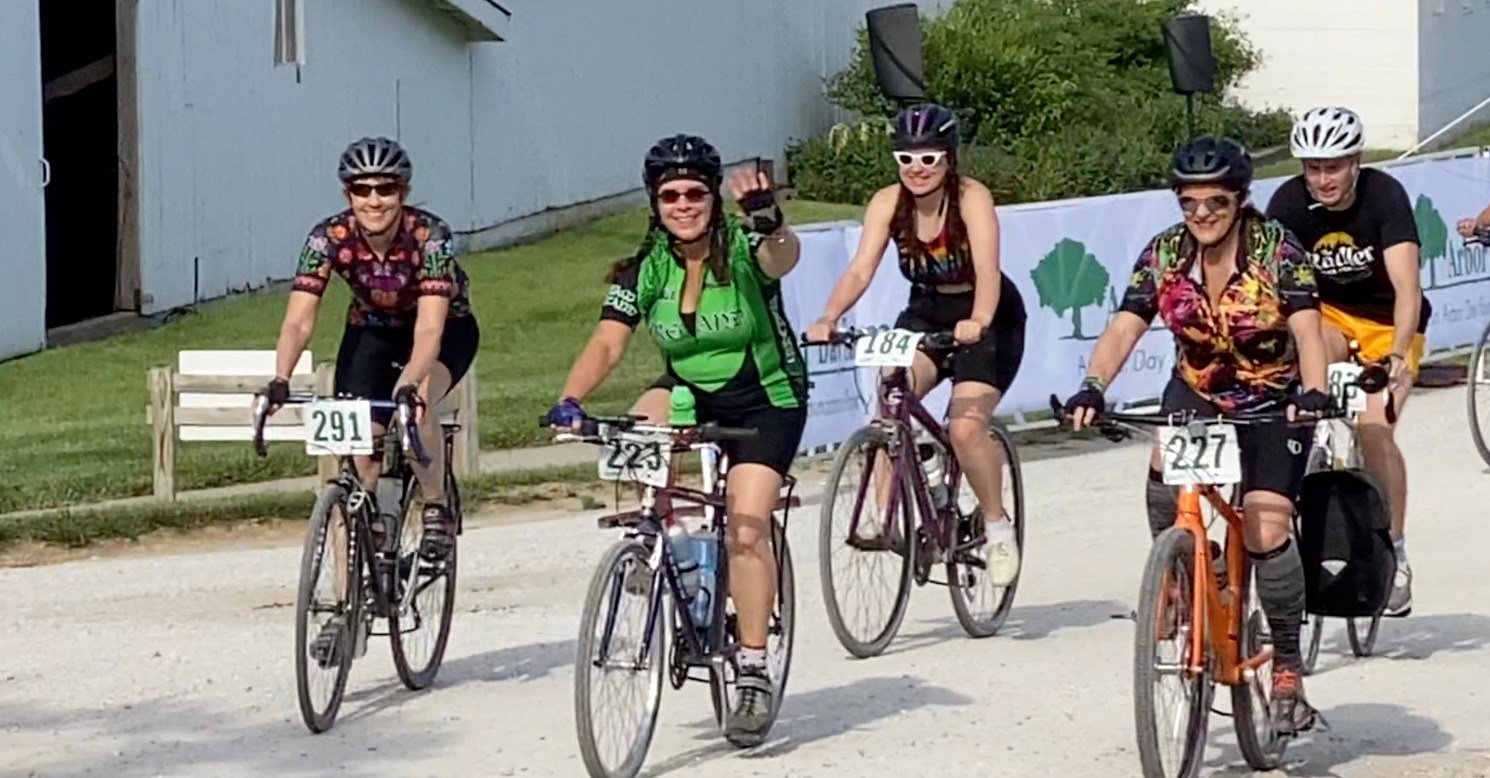 Pete Smith of Lincoln said he was glad he picked a bike with fat tires for the 40-mile route. He called the bike "a tank" and said it is double the weight of the bike he normally rides, but it made it easier to navigate the limestone rock.

Smith: "Pretty hilly part of the state. We think Nebraska is flat. It is not, not not. Good challenge for sure and props to all of the finishers yesterday."
Jeremy Fischer of Lincoln took the 20-mile ride that included Goosehill Road.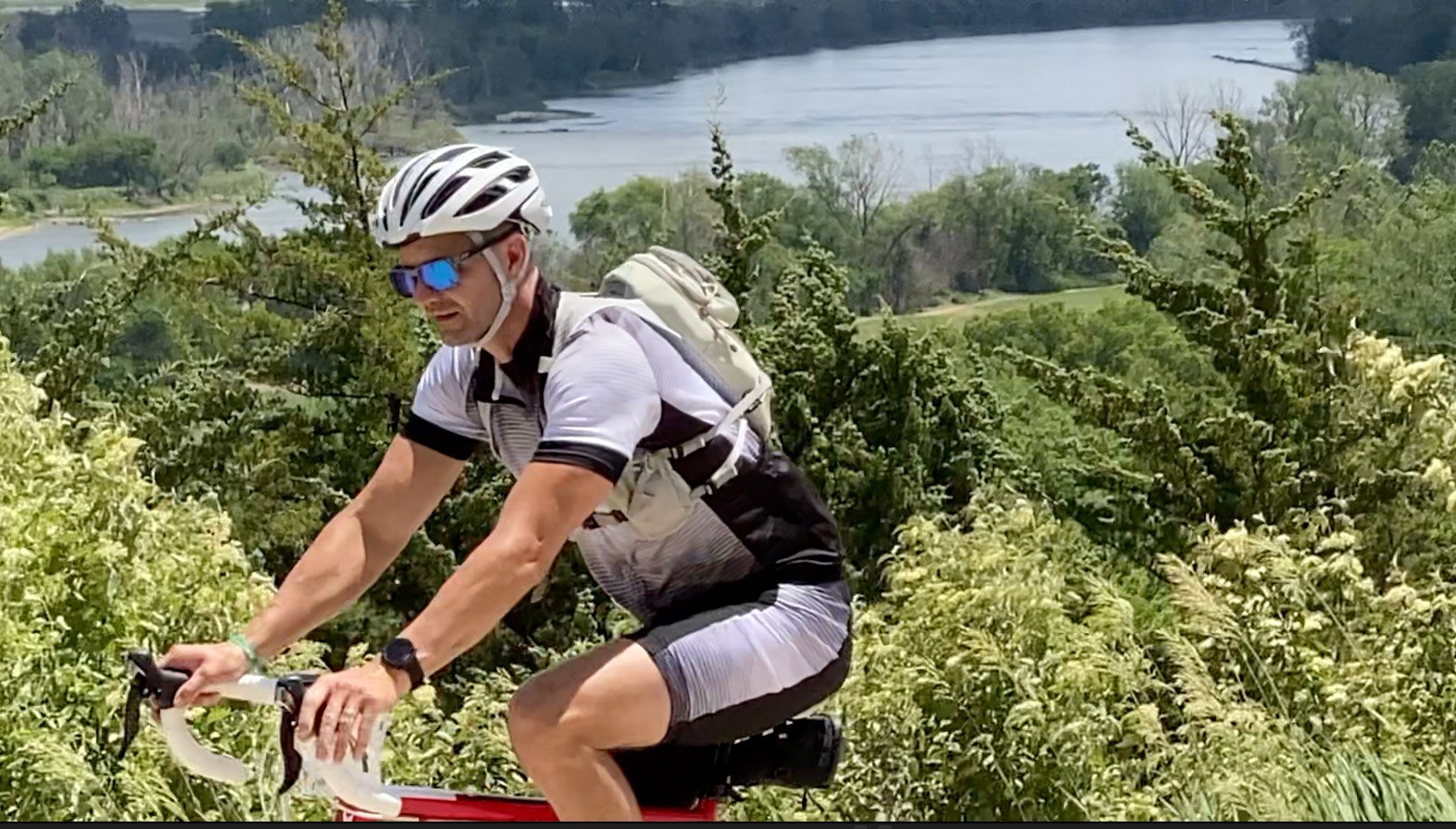 Fischer: "It's the hardest ride I've ever done. I've done 30, 35 – it was brutal. It was really hilly, gravely  and there was just enough wind to push you backwards. It helped with the heat, but it was the toughest ride I've ever done."
Laura Rucoba of Roca a member of the Race Like a Girl Team joined the ride because she needs the miles as she trains for her first iron man. She got off to a cheerful start.
Rucoba: "It's awesome now. Ask me at the end of the ride."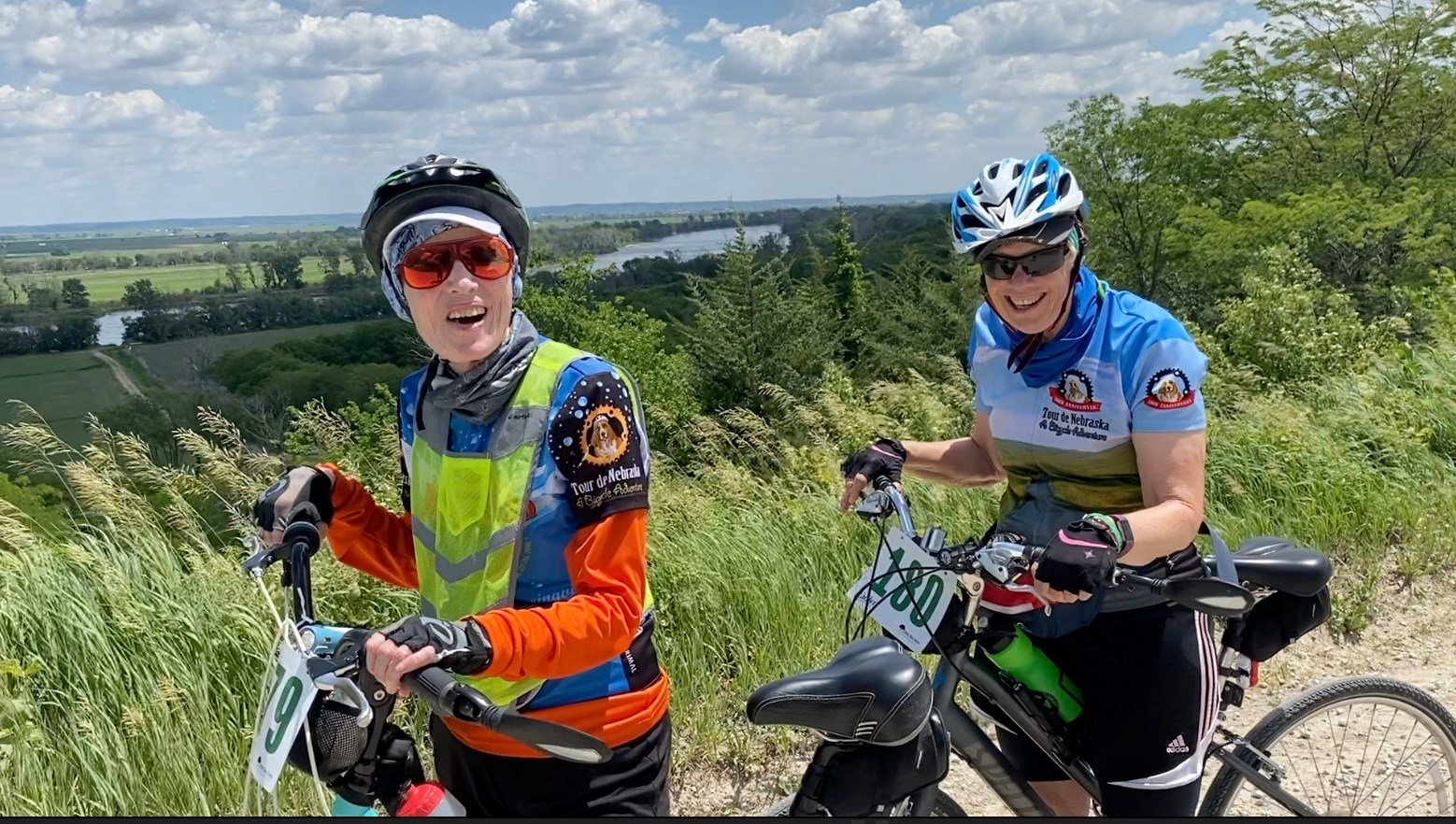 Janis Beethe and Carolyn Volkmer of Syracuse said the rock on Goosehill Road is just like home.
Beethe, Volkmer: "For the exercise, enjoy the scenery. We don't get out this way too much. We haven't done a bike ride in a couple of years. It's nice just to get out from COVID."
Unlike the 92 degree high Saturday, the Sunday ride start at 73 degrees and included a designated lane of travel through Nebraska City and pavement at least on the OPPD Road.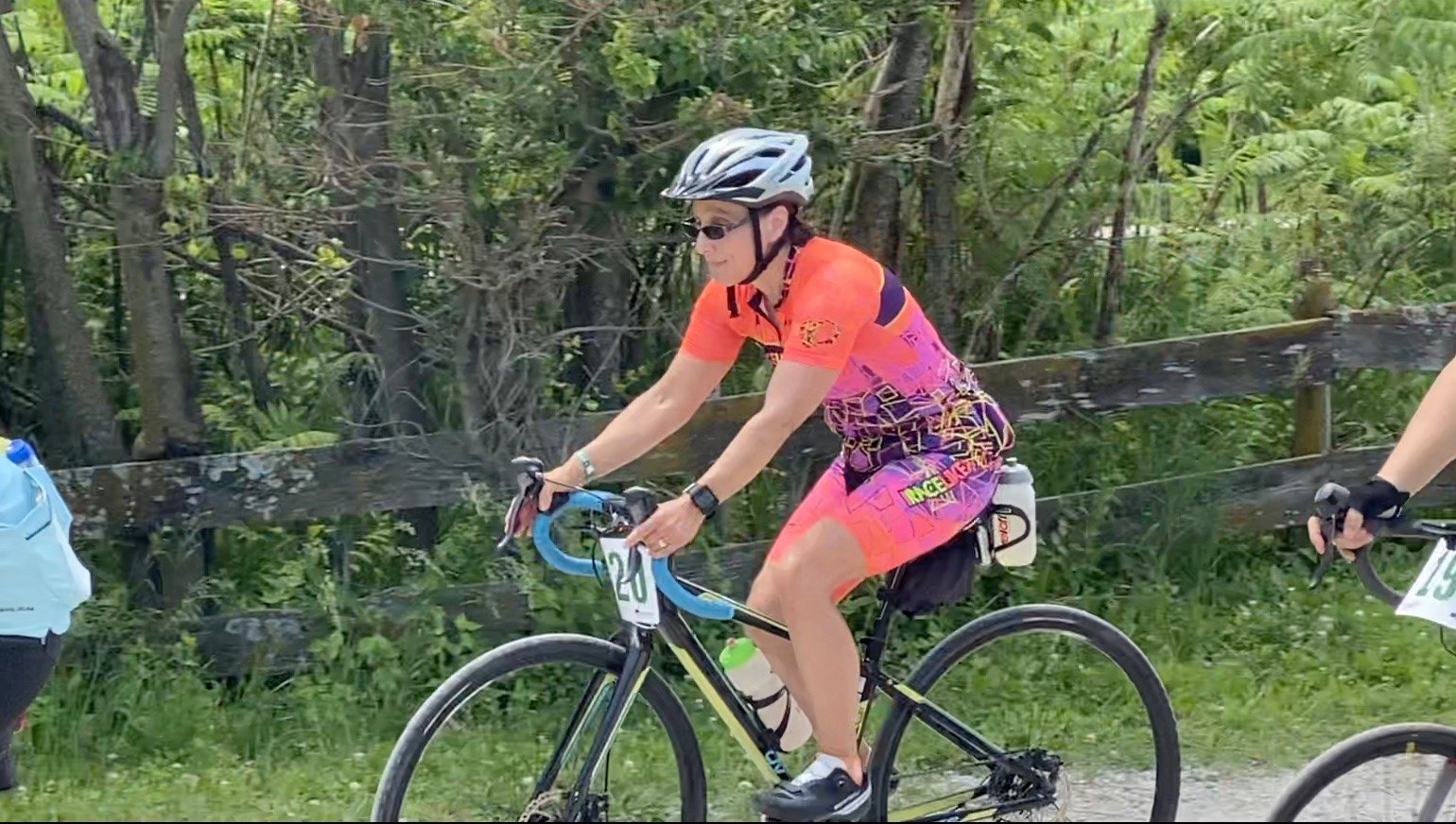 Laura Rucoba Ride Like a Girl team member
Arbor Day Farm is welcoming riders back again next summer, perhaps with some modifications.
Knabe: "Well if we can have a chat with Mother Nature to get our temperatures back down that would be great, but we had some real positive comments from our festival goers here on property and some more things we'll add to it next year."