NEBRASKA CITY – Keep Nebraska City Beautiful won the best use of theme at the Arbor Day parade Saturday with optimism for the next 150 years.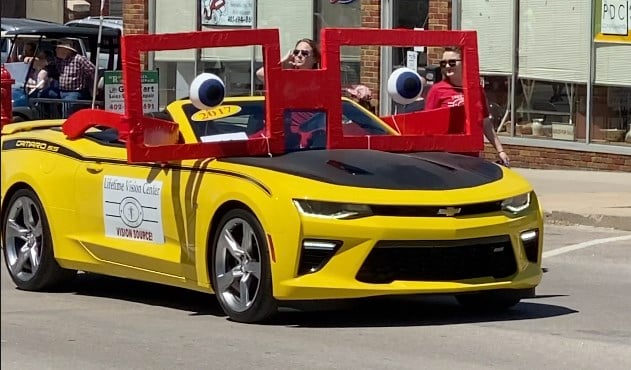 The best commercial float winner was Arbor Bank and Lifetime Vision Center was selected as most original.
The best overall parade entry went to Region V.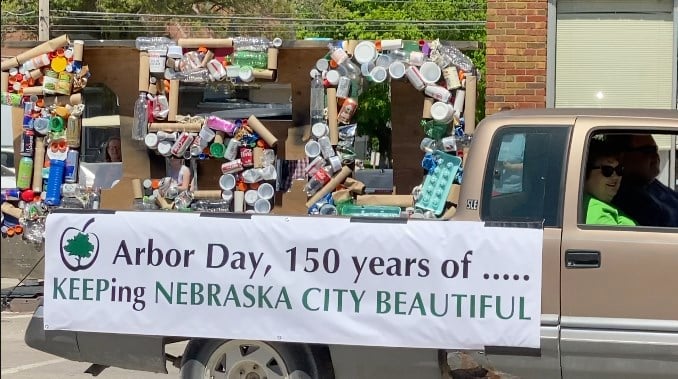 Keep Nebraska City Beautiful Director Sally DuBois credited Katie Meredith and the Nebraska City Middle School for collecting the litter that made up the exhibit.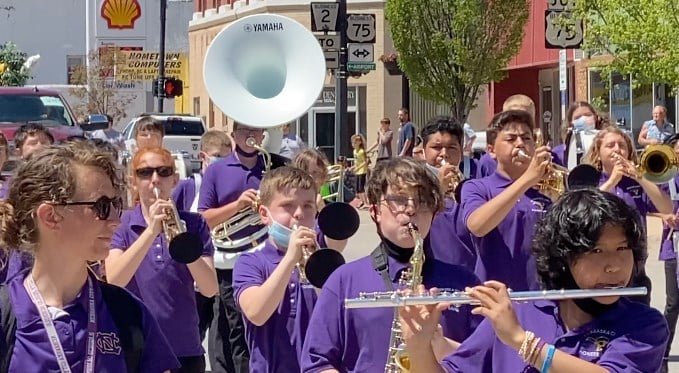 DuBois: "They all hot-glued it together the last month and put it together. Darren Box and Lawrence DuBois built it. They took my idea way beyond what I thought it could."
150 years of Arbor Day was this year's theme and DuBois said reining in the litter bug is key for the next 150.
DuBois: "What's it going to take, is education. Start with the young kids to teach them that Mamma Earth is the most important person to us."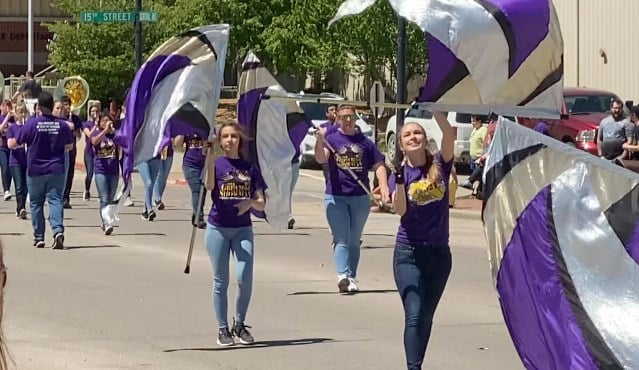 The Nebraska City High School and Middle School bands marched and dignitaries included State Sen. Rob Clements and Mayor Bryan Bequette.
This year, NCTC sponsored a mariachi band in Memorial Way following the parade, which featured Arbor Day Honoree Vaughn Hammond and Tree Planter of the Year Doug Grimm.